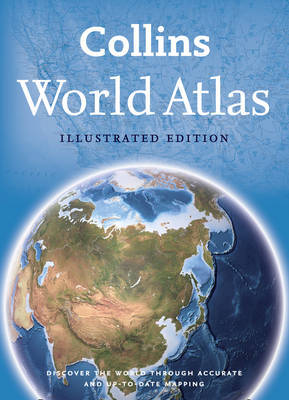 $34.99
NZD
Category: Atlases
A paperback edition of this fully revised general reference atlas in the exciting Collins world atlas range. Highly detailed maps giving balanced world-wide coverage, beautifully illustrated thematic pages and thousands of facts and statistics enable the user to know the world. This perfect family refer ence atlas provides a comprehensive and topical view of today's world and the issues facing it. The contents include: * Highly detailed reference maps, with beautifully illustrated thematic pages which include facts and tables plus a fully revised world statistics section with thousands of country statistics that enable the user to know the world. * 32 pages of world and 26 continental highly illustrated, thematic pages provide detailed information on, and interpretations of, major geographical themes and global issues. * Over 150 pages of highly accurate and fully up-to-date maps with an index of over 50,000 place names (10,000 more than the nearest competitor at this price). * Global issues including the environment, world conflict, population, climate change and the international drugs trade. * Comparative satellite images show dramatic examples of environmental change e.g. Deforestation. * Highly detailed, updated regional and world-wide mapping. Updates include: World's newest country South Sudan. Netherlands Antilles now dissolved. Samoa and Tokelau jump the dateline. Over 1,000 names updated. 2012 north and south pole positions. Updated administrative division names and capitals. Aral Sea continues to shrink, as does the Dead Sea, its surface height now -421m below sea level. Many new and enlarged national parks, new railways and international airports. ...Show more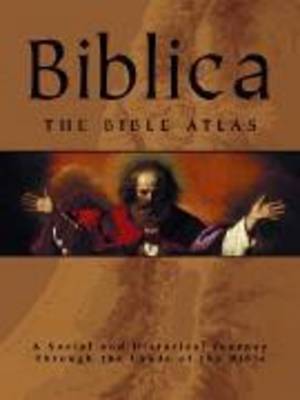 $49.99
NZD
$79.99
(37% off)
Category: Bibles & Religion
Over 500 pages of breathtaking illustrations, paintings, drawings, etchings, sculptures, scenic photographs and scholarly biblical information make this atlas worthy of your reference shelf and beautiful enough for your coffee table. Heralded as the most authoritative and up-to-date atlas of the Bible n ow available, BIBLICA: THE BIBLE ATLAS goes beyond the more traditional books of its kind. It places the biblical narrative and its peoples in their historical, cultural, social, and geographic contexts, and it makes clear the complex history and cultures of the Bible lands as they relate to the region's modern social and political landscape. This atlas incorporates the most recent archaeological findings and research, combining scholarly data with engaging discussion of the Bible's immortal stories. ...Show more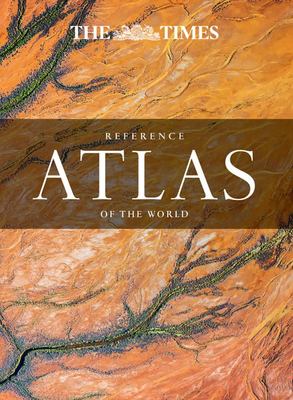 $69.99
NZD
Category: Atlases | Series: The\Times Atlases Ser.
The beautifully illustrated introductory section gives a detailed profile of today's world and covers major contemporary geographical and global issues--such as environment and population growth--through maps, images, statistics, and graphics. Forty-four city plans of the world's major cities, showing m ajor places of interest, have also been revised.The main features include 104 pages of authoritative mapping of the whole world; geographical reference section with flags, statistics and facts for the world's states and territories; statistics and world maps on major geographical themes, including earthquakes, population, cities, climate, and the environment; the latest images of the earth from space; historical mapping of the world from 1858 to the present day; and 45,000 index entries. ...Show more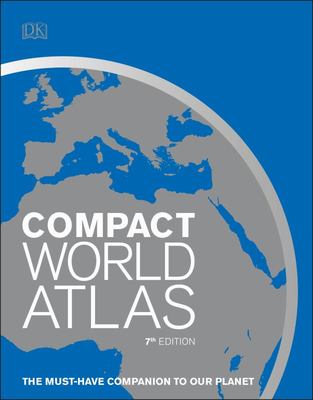 $30.00
NZD
Category: Atlases
Now in its 7th Edition, Compact World Atlasprovides a fascinating insight into the world in which we live. Featuring DK's outstanding cartography and design, this fully revised edition has been updated to reflect recent geopolitical changes, such as the new nation of South Sudan, the annexation of Crime a, the Inuit place names in Canada and the populations of Chinese towns. With 65 clear, easy-to-read maps, this atlas combines improved visual landscape modelling with key roads, railways, rivers and settlements. Learn more about each of the world's 196 nations, with an accompanying factfile which provides an insight into even the most remote of countries. With figures and insights, from both the political world to the physical world, Compact World Atlasis a necessary staple to any bookshelf.   ...Show more
$99.00
NZD
$150.00
(34% off)
Category: Atlases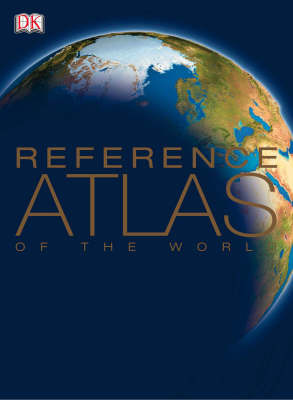 $99.99
NZD
$120.00
(16% off)
Category: Atlases
Available at $100 until January 2006, when the price increases to $150. An authoritative classic. From the African Plains to the heights of the Himalayas, over 450 state-of-the-art digital maps show every region of the world. Lavishly illustrated throughout with over 800 photographs and diagrams plus c omprehensive factual information. This book features a 90,000 entry index-gazetteer and large scale mapping of the British Isles. An invaluable overview of the world today. This 6th edition first published 2005. ...Show more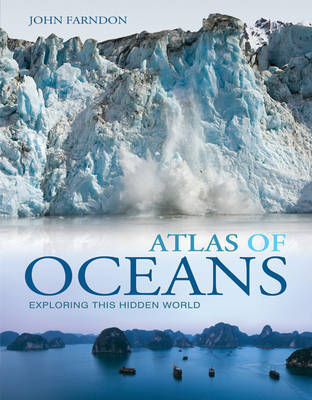 $49.99
NZD
Category: Atlases
Seventy per cent of our planet's surface is covered with water, but most conventional atlases focus on the other thirty per cent. This fascinating and beautifully presented survey of the world's oceans and what lives within them is published in association with the Census on Marine Life, a decade-long s cientific initiative between researchers from over 80 countries to assessing and explaining the rich diversity and abundance of undersea life. Every aspect of the oceans is explored, from the seabed, continental shelves, currents, water circulation and waves, to all the wildlife that calls these places home. Each ocean (the Atlantic, Pacific, Indian, Southern, Arctic, the Seas of Europe, the Eurasian Inland Seas and the South China Sea) is examined in great detail, revealing its characteristics, underwater topography, principal species and particular features, including the effects of habitat erosion. Topics covered include: - Coastlines, beaches, estuaries, salt marshes - the clash of man and wildlife - Temperate waters - plankton, seaweed forests and the Newfoundland Great Banks - Tropical waters - coral reefs, mangrove swamps and seagrass meadows - Polar waters - floating ice, migrations, life beneath the ice - The open ocean - currents, CO2 storage capacity, global warming and acidification - The ocean deeps - the mysterious twilight world and the least explored of all environments ...Show more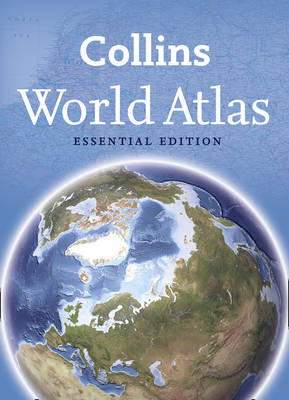 $32.00
NZD
Category: Atlases
Fully revised and updated reference atlas at a budget price in the exciting Collins world atlas range. This atlas provides more mapping area than any other atlas at this price. Specially designed presentation of maps in a clear accessible form. Fully up-to-date world atlas contains over 70 pages of high ly accurate reference maps are presented in the beautiful full-page Collins map style. Key statistics, facts and flags for ever country of the world are included in the introductory section giving the user quick access to essential facts. These are supplemented by internet links to the most appropriate websites which provide opportunities for the reader to investigate issues further. Several world ranking tables are given, including highest mountains, deepest lakes and largest countries, making this atlas ideal for quizzes and crosswords. With over 36 000 place names, this atlas gives the user a detailed reference map with extensive worldwide coverage at an excellent price. ...Show more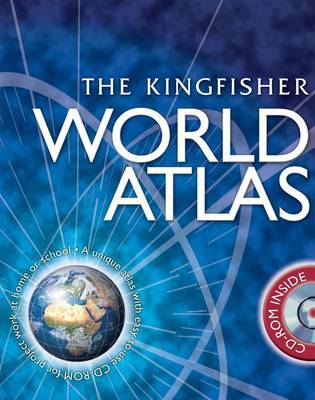 $27.00
NZD
$29.99
(9% off)
Category: Atlases
An atlas that features maps from Afghanistan to Zimbabwe and from pole to pole.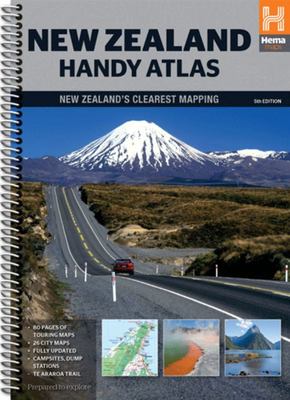 $24.99
NZD
Category: Atlases | Series: HEMA
80 pages of touring maps -- 26 city maps -- National Parks maps -- Backcountry hut locations -- Te Araroa Trail -- Mountain heights -- Over 1200 Motor camps, holiday parks and camping grounds -- Roadside rest areas -- Motorhome dump stations.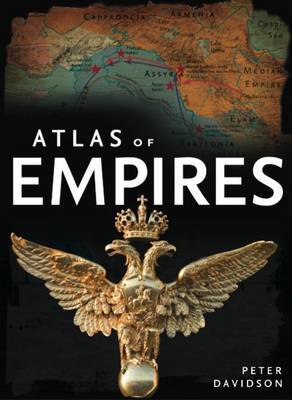 $59.99
NZD
Category: History
"Atlas of Empires" tells the story of how and why the great empires of history came into being, operated and ultimately declined, and discusses the future of the empire in today's globalized world. Featuring 60 beautiful and detailed maps of the empires' territories at different stages of their existenc e and organized thematically to reflect the different driving forces behind empires throughout history (such as faith, nomadic culture, nationhood and capitalism), each section discusses the rise and fall of the empires that existed in a region: their government and society, wealth and technology, war and military force, and religious beliefs. From the earliest empires of the Sumerians and the Pharoahs to the modern 'empires' of the USA and the European Union, this is a story that reveals how empires are created and organized, how later empires resolve the problems of governance faced by earlier empires, and how the political and cultural legacies of ancient empires are still felt today. It is the story of how humanity's drive to bring peace and prosperity to a region vied with people's itch to dominate, exploit and exterminate. Fascinating and informative, "Atlas of Empires" is an essential resource. It is suitable for those interested in the history of civilizations and world politics. It is also suitable for students of history looking for a clear, visually rich guide to how empires operated and interacted. ...Show more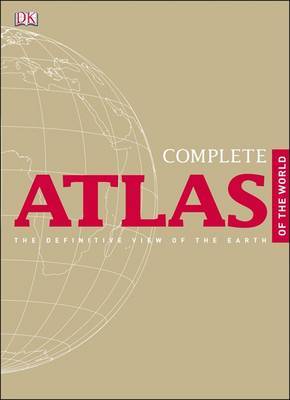 $70.00
NZD
Category: Atlases
See Earth in ten times more detail than ever before. From Antarctica to Zambia, discover the Earth continent by continent with the "Complete Atlas of the World". Cross the globe from your armchair with 330 maps including 100 city plans showing the world's political and physical geography in the clearest way possible. Landscapes are brought to life through detailed terrain models and colour schemes giving you an unparalleled overview of our planet. Plus, the easy-to-use index of 100,000 place names helps you find what you're looking for fast. "The Complete Atlas of the World" is one atlas that every family bookshelf needs. ...Show more