The latest releases and the newest titles in store for the past month. (Certain cover images may not match that shown)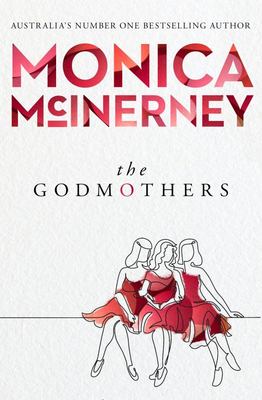 $37.00
NZD
Category: Fiction (NR)
The heartwarming new novel by Australia's #1 bestselling author. The highly anticipated new family drama from one of Australia's most beloved authors. Eliza Miller grew up in Australia as the only daughter of a troubled young mother, but with the constant support of two watchful godmothers, Olivia and M axie. Despite her tricky childhood, she always felt loved and secure. Until, just before her eighteenth birthday, a tragic event changed her life. Thirteen years on, Eliza is deliberately living as safely as possible, avoiding close relationships and devoting herself to her job. Out of the blue, an enticing invitation from one of her godmothers prompts a leap into the unknown. Within a fortnight, Eliza finds herself in the middle of a complicated family in Edinburgh. There's no such thing as an ordinary day any more. Yet, amidst the chaos, Eliza begins to blossom. She finds herself not only hopeful about the future, but ready to explore her past, including the biggest mystery of all – who is her father? Set in Australia, Scotland, Ireland and England, THE GODMOTHERS is a great big hug of a book that will fill your heart to bursting. It is a moving and perceptive story about love, lies, hope and sorrow, about the families we are born into and the families we make for ourselves. ...Show more
$36.99
NZD
Category: Fiction (NR) | Series: Martin Scarsden
The gripping new Martin Scarsden novel. She breathes deeply, trying to quell the rising sense of panic. A detective came to her home, drugged her and kidnapped her. She tries to make sense of it, to imagine alternatives, but only one conclusion is possible: it's the past, come to claim her.  Martin Sc arsden's new life seems perfect, right up until the moment it's shattered by a voicemail: a single scream, abruptly cut off, from his partner Mandalay Blonde. Racing home, he finds an unconscious man sprawled on the floor and Mandy gone. Someone has abducted her. But who, and why? So starts a twisting tale of intrigue and danger, as Martin probes the past of the woman he loves, a woman who has buried her former life so deep she has never mentioned it. And for the first time, Mandy finds denial impossible, now the body of a mystery man has been discovered, a man whose name she doesn't know, a man she was engaged to marry when he died. It's time to face her demons once and for all; it's time she learned how to trust. Set in a Sydney riven with corruption and nepotism, privilege and power, Trust is the third riveting novel from award-winning and internationally acclaimed writer Chris Hammer. 'The best Australian crime novel since Peter Temple's The Broken Shore.' - The Times on Silver   ...Show more
$32.99
NZD
Category: Fiction (NR)
A heartwarming new novel of rural suspense from the bestselling voice of the outback.  
Troy
by Stephen Fry
$37.00
NZD
Category: Fiction (NR) | Series: Stephen Fry's Greek Myths | Reading Level: near fine
Following Top Ten bestsellers Mythos and Heroes, this third volume retells the epic tale of Troy The story of Troy speaks to all of us - the kidnapping of Helen, a queen celebrated for her beauty, sees the Greeks launch a thousand ships against the city of Troy, to which they will lay siege for ten whol e years. It is a terrible war with casualties on all sides as well as strained relations between allies, whose consequences become tragedies. In Troy you will find heroism and hatred, love and loss, revenge and regret, desire and despair. It is these human passions, written bloodily in the sands of a distant shore, that still speak to us today. ...Show more
$37.00
NZD
Category: Fiction (NR)
Because of You, Dawn's first novel in five years, tells the story of two very different women whose lives become entwined when they both give birth in the same hospital ward on New Year's Eve. A tale of mothers and daughters, love and loss, mistakes and regret, it is above all a book about what makes u s who we are. Dawn says, "This novel dared me to write it, so I did. I have left parts of my heart in these pages. (Not my actual heart. That would be messy...)" Publisher Louise Moore added "Dawn's fourth novel is a very contemporary story, whose cleverly drawn characters are challenged by themselves, each other and surprising twists and turns of fate. It is a triumphant novel about mothers and daughters, modern families and unconditional love. Dawn's warmth and curiosity for people shine off every page – this is hallmark Dawn French, her best novel yet!" We have been reliably informed by those in the inner circle who have read it, that Dawn is right on form and her many fans will not be disappointed with this heartfelt family drama that starts in a maternity ward on New Year's Eve 1999 where 2 women unknown to each other are about to give birth to baby girls and continues to follow these women for nearly 20 years. In true Dawn style there is tragedy, comedy and connectivity in equal parts. You'll cry, you'll cheer but you won't be disappointed.   ...Show more
$37.99
NZD
Category: Fiction (NR)
Following on from the bestseller, The Burning Chambers, Kate Mosse's The City of Tears is the second thrilling historical epic in The Burning Chambers series, for fans of Ken Follett and Dan Brown. June 1572: for ten, violent years the Wars of Religion have raged across France. Neighbours have become e nemies, countless lives have been lost, the country has been torn apart over matters of religion, citizenship and sovereignty. But now a precarious peace is in the balance: a royal wedding has been negotiated by Catherine de' Medici and Jeanne d'Albret, an alliance between the Catholic Crown and Henri, the Huguenot king of Navarre. It is a marriage that could see France reunited at last. Meanwhile in Puivert, an invitation has arrived for Minou Joubert and her family to attend this historic wedding in Paris in August. But what Minou does not know is that the Joubert family's oldest enemy, Vidal, will also be there. Nor that, within days of the marriage, on the eve of the Feast Day of St Bartholomew's, Minou's family will be scattered to the four winds and one of her beloved children will have disappeared without trace . . . A breath-taking novel of revenge, persecution and loss, sweeping from Paris and Chartres to the City of Tears itself - the great refugee city of Amsterdam - this is a story of one family's fight to stay together, to survive and to find each other, against the devastating tides of history . . . ...Show more
$37.00
NZD
Category: Fiction (NR)
There's a killer on the road, and nobody is safe. Michael and Megan Fitzgerald are siblings who share a terrifying past. Both adopted, and now grown - Michael is a long-haul truck driver, Megan a college student majoring in psychology -- they trust each other before anyone else. They've had to. When a y oung woman is found murdered in Michael's LA apartment, he becomes the chief suspect and is quickly apprehended. But then there's another killing that is strikingly similar. And another. And not just in LA - as the spree spreads across the country, the FBI become involved in a manhunt for a cold-blooded serial killer. The murders are clearly linked, but the killer is more ingenious than anyone could expect, and false leads will leave the LAPD and FBI completely baffled at how to prevent a string of murders that seem unstoppable.   ...Show more
$34.99
NZD
Category: Fiction (NR)
The unforgettable story of the sisters who changed fashion forever. Gabrielle and Antoinette know they're destined for something better. Abandoned to a convent orphanage, they are raised for simple lives. But at night they dream of a glittering future, and the Chanel sisters are determined to prove the mselves worthy. Their journey propels Coco and Ninette out of poverty to performing in bohemian cafés and stylish music halls, and soon on to Paris and a small hat shop on the rue Cambon, where a boutique business takes hold and expands to the glamorous French resort towns. But when war breaks out, everything changes, and the Chanel sisters must navigate great loves, devastating losses and fight harder than ever to make their mark on the world. THE CHANEL SISTERS draws readers through all different walks of Parisian life in the early twentieth century to the extraordinary legacy that lives on today - the most iconic fashion house in haute couture. Praise for THE CHANEL SISTERS: 'I loved this story of two ambitious women who dare to envision brilliant futures for themselves and refuse to settle for anything less... A fascinating behind-the-scenes look at the rags-to-riches rise of fashion's most intriguing icon' Elise Hooper, author of The Other Alcott and Fast Girls 'Hits all the right notes: luxury settings, especially Paris, love and betrayal, and family bonds that both build and bind' Karen Harper, New York Times bestselling author of The Queen's Secret 'This meticulously researched and emotionally enveloping narrative about the sisters' determined climb out of poverty and into high society is historical fiction at its finest. Antoinette Chanel will capture your heart' Ann Weisgarber, award-winning author of The Personal History of Rachel Dupree ...Show more
$29.99
NZD
Category: Fiction (NR)
Psychologist Margot Scott has a picture-perfect life: a nice house in the suburbs, a husband, two children and a successful career. On a warm spring morning Margot approaches one of her clients on a busy train platform. He is looking down at his phone, with his duffel bag in hand as the train approaches . That's when she slams into his back and he falls in front of the train. Margot's clients all lie to her, but one lie cost her family and freedom. A fast-paced psychological thriller for fans of The Silent Patient.   ...Show more
$32.99
NZD
Category: Fiction (NR)
A spellbinding new rural romance from the bestselling author of the Callahans of Stringybark Creek trilogy and Fool Me Once.  
$32.99
NZD
Category: Fiction (NR)
From the bestselling author of The German Midwife comes the heart-wrenching story of a country on the brink of war, a woman who puts herself in the line of fire, and a world about to be forever changed. Berlin, 1938: It's the height of summer, and Germany is on the brink of war. When fledgling reporte r Georgie Young is posted to Berlin, alongside fellow Londoner Max Spender, she knows they are entering the eye of the storm. Arriving to a city swathed in red flags and crawling with Nazis, Georgie feels helpless, witnessing innocent people being torn from their homes. As tensions rise, she realises she and Max have to act - even if it means putting their lives on the line. But when she digs deeper, Georgie begins to uncover the unspeakable truth about Hitler's Germany - and the pair are pulled into a world darker than she could ever have imagined... ...Show more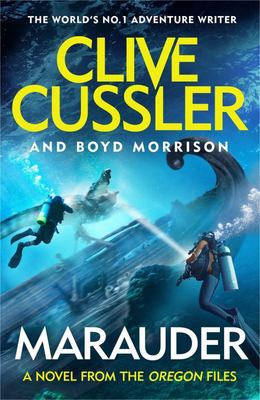 $37.00
NZD
Category: Fiction (NR) | Series: The\Oregon Files Ser.
Juan Cabrillo and the crew of the Oregon are on the case again, with another high-stakes high seas mission packed with page-turning intrigue and exhilarating suspense.