Search here for books on; Home & Garden, Cooking & Wine, Arts & Crafts, DIY, and Sports. (Certain cover images may not match that shown)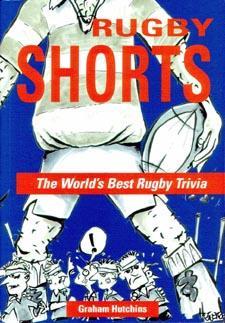 $17.95
NZD
Category: Lifestyle
RUGBY SHORTS - THE WORLD'S BEST RUGBY TRIVIA is an entertaining and often humorous collection of trivia, oddities, remarkable events and quotations that are truly global and historically wide-ranging. Its 'off-the-shelf' life will be guaranteed by its status as back-pocket ready reckoner, beach holid ay companion and jet flight boredom killer. It will also function as a useful resource toll for the ever popular rugby quiz, and settler of clubroom and pub arguments. RUGBY SHORTS contains what you always wanted to know about rugby, but didn't have the time to ask. It also features what you never wanted to know when you did have the time. - A player was taken out by a boomerang during a match at Tamworth, NSW - The total weight of the 30 All Blacks who toured the British Isles and France in 1967 was 2 tons, 12 cwts, 50 lbs. - Don Clarke once kicked an 84-yard penalty goal at Te Kuiti. - At an after-match function in Argentina, a pig on a spit exploded. (Preceeding text take from abstract) Paperback ...Show more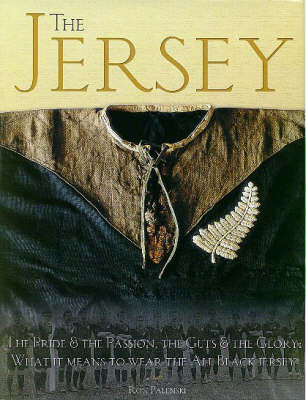 $49.95
NZD
Category: Lifestyle
This work explores the historical background of the All Blacks and the mystique that has grown around them. It examines what the jersey and, by association, the All Black status means to both players and public and even to opponents.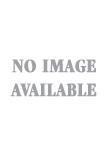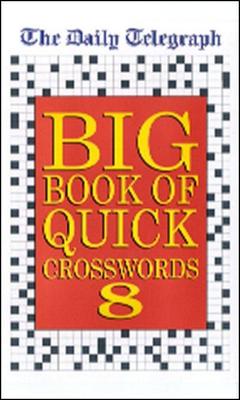 $18.95
NZD
Category: Lifestyle
Another bumper collection of the best quick crossword puzzles from the Daily Telegraph<0> Crosswords can be addictive - and in the popular Daily Telegraph Big Book of Quick Crosswords 8, you can get more than your daily fix of clues. Offering all the word-testing challenge of the usual Telegraph q uick crossword books but in a larger, easier to use format, this collection offers 240 carefully constructed puzzles. As always, the solutions are included at the back. Paperback (B-Format) ...Show more
$5.95
NZD
Category: Lifestyle
Robyn Martin's user-friendly approach to cooking will help you produce delicious, exciting food with a minimum of effort. Her recipes are designed for people who have busy lives - offering shortcuts, alternative ingredients and helpful hints to save you both time and frustration.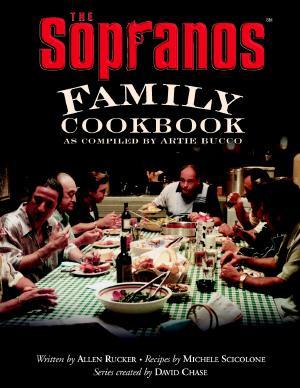 $59.99
NZD
Category: Lifestyle
Eat like America's favourite crime family: fabulous Southern Italian recipes, photos, and lore from the hit series THE SOPRANOS. Not just a SOPRANOS fan book, not just your typical Italian cookbook, THE SOPRANOS FAMILY COOKBOOK makes it easy to cook ziti as good as Carmela's and satisfy your SOPRANOS cr avings at the same time. THE SOPRANOS FAMILY COOKBOOK contains over one hundred recipes created with the character in mind, luscious pictures of the prepared dishes and photographs of Tony, his family, and all the wiseguys eating and cooking big, beautiful Italian meals. We've got Uncle Junior waxing nostalgic about Newark's Little Italy, Tony's grilling tips, Janice's stroll down dysfunctional memory lane, Artie's signature specialties a la Bucco, Livia's handwritten recipe for biscotti from 1967 and Carmela's favor-inducing ricotta pie with pineapple. Salted with SOPRANOS flavour, peppered with little known background and references, get behind the scenes - and into the kitchen - with these family dishes. The way to the heart of the SOPRANOS is through the stomach, and the way to create traditional Neapolitan feasts is with THE SOPRANOS FAMILY COOKBOOK. Hardback ...Show more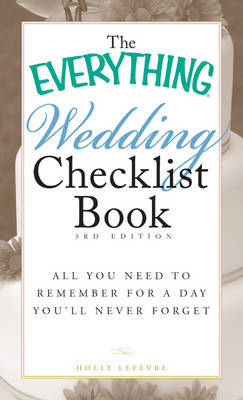 $19.99
NZD
Category: Lifestyle | Series: Everything S.
"The Everything Wedding Checklist Book, 3rd Edition", provides simple solutions that target every bride's greatest worry: 'Did I forget something?' Loaded with fantastic tips and guidelines, and most importantly checklists, the bride will stay on track and focused without having to worry about overlooki ng the smallest detail. Full of the information they need on current trends and changes in the world of weddings, providing the bride with an easy-to-use, indispensable step-by-step checklist to planning the wedding of her dreams. ...Show more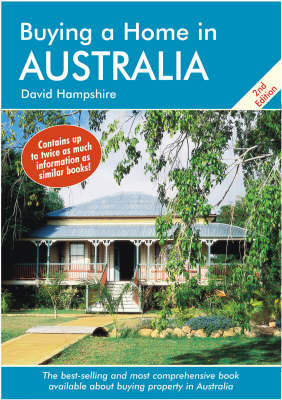 $9.99
NZD
$49.99
(80% off)
Category: Lifestyle | Series: Buying a Home
"Buying a Home in Australia" is essential reading for anyone planning to buy a home in Australia, and is designed to guide you through the property maze and save you time, trouble and money. Most importantly, it is packed with vital information to help you avoid disasters that can turn your dream home i nto a nightmare! "Buying a Home in Australia" is the only book published especially for foreign property buyers in Australia and is guaranteed to smooth your way to many happy years in your new home. It is now printed in full colour. ...Show more