Search here for books on; Home & Garden, Cooking & Wine, Arts & Crafts, DIY, and Sports. (Certain cover images may not match that shown)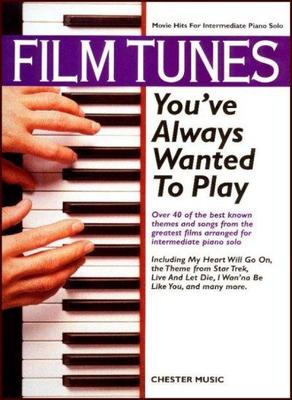 $39.95
NZD
Category: Lifestyle
Over 40 of the best known themes and songs from the greatest films arranged for intermediate piano solo. The spiral binding makes it easy to keep open flat. Songs include: 'My Heart Will Go On' 'Star Trek' (Theme) 'Live & Let Die' 'Beauty And The Beat' 'Jaws' (Theme) 'Schindler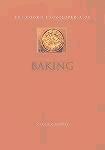 $24.95
NZD
Category: Lifestyle
Offering traditional baking secrets and modern innovations, this collection includes over 200 recipes for home baking, suitable for both beginners and more seasoned cooks. The recipes include rustic cookies, breads,cakes and tortes. Paperback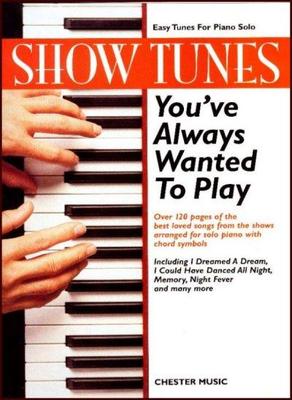 $39.95
NZD
Category: Lifestyle
Over 120 songs of the best loved show songs performed on stage and in film arranged for solo piano with chord symbols. The spiral binding makes it easy to keep open flat. Songs include: The Rocky Horror Picture Show - 'The Time Warp' Phantom Of The Opera - 'The Music Of The Night' Cats - 'Memory' Evita - 'Don ...Show more
$54.95
NZD
$75.00
(26% off)
Category: Lifestyle
Space is our modern greatest luxury. The pressures of metropolitan life, overcrowding and a restrictive budget mean that the quality of our living environment often suffers. However, small is not always a compromise - sensitive use of colour or installing inventive storage systems can transform such pla ces. Terence Conran on Small Spaces looks at both practical and conceptual ideas for entire living spaces, with the emphasis on making the most of limited areas. A main case study is included within each of the five chapters as well as smaller sequences of pictures which give a more detailed overview of the different aspects of space. Terence Conran applies his entrepreneurial knowledge of the interior and of unsurpassed design style to cast a new light on the maximization of small spaces. ...Show more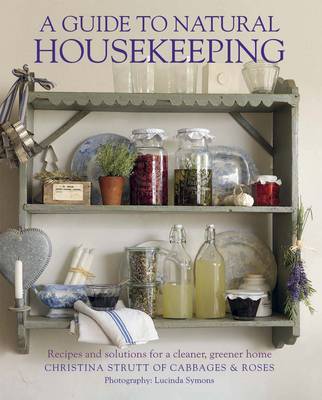 $37.99
NZD
Category: Lifestyle
Christina Strutt of Cabbages & Roses reveals how to have a calmer, healthier, eco-friendly home. This doesn't require self-sacrifice - just some readjustment; and by following the advice in this valuable guide you will find yourself living a calmer, greener life.
$35.00
NZD
Category: Lifestyle | Series: Oxford Landmark Science Ser.
For all the discussion in the media about creationism and 'Intelligent Design', virtually nothing has been said about the evidence in question - the evidence for evolution by natural selection. Yet, as this succinct and important book shows, that evidence is vast, varied, and magnificent, and drawn from many disparate fields of science. The very latest research is uncovering a stream of evidence revealing evolution in action - from the actual observation of a species splitting into two, to new fossil discoveries, to the deciphering of the evidence stored in our genome. Why Evolution is True weaves together the many threads of modern work in genetics, palaeontology, geology, molecular biology, anatomy, and development to demonstrate the 'indelible stamp' of the processes first proposed by Darwin. It is a crisp, lucid, and accessible statement that will leave no one with an open mind in any doubt about the truth of evolution. ...Show more


$39.95
NZD
Category: Lifestyle
All your favourite christmas carols arranged for piano, voice and guitar.

$24.95
NZD
Category: Lifestyle
Includes many creative ideas for candle use and presentation, both inside and outside the home. Paperback