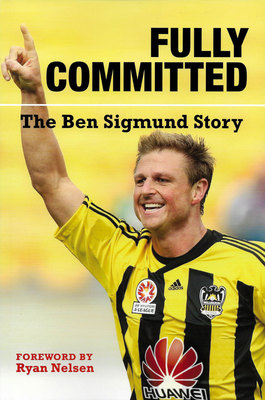 $39.99
NZD
Category: New Zealand Biography
Fully Committed is the autobiography of Ben Sigmund,  All Whites and Phoenix defender. It's a story about sport, life and never giving up.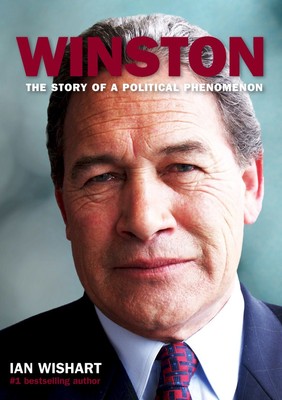 $38.99
NZD
Category: New Zealand Biography
Love him or loathe him, Winston Peters is a conversation starter. But what do you really know about him? How much of what you hear from either friend or foe is true? In a book that will both stun and entertain, investigative journalist and bestselling author Ian Wishart sorts the myth from the reality a s the truth about one of New Zealand's most colourful and influential political figures since World War 2 lifts off the pages in front of you. ...Show more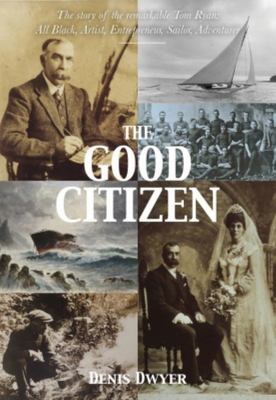 $34.99
NZD
Category: New Zealand Biography
The illegitimate baby of an Anglo-Irish aristocrat, Tom Ryan and his family were banished from Ireland to the far ends of the earth: New Zealand. He went on to score the first points for the first All Blacks rugby team and have a huge influence on the development of tourism services in Taupo. He became a distinguished artist, creating rare sketches of the controversial Maori warrior Te Kooti, and he married the daughter of a Maori chief. He won one of the first inter-colonial yachting contests and became director of a mining company.   From the author of New Zealand By Foot and New Zealand Adventures By Rail, this is the remarkable story of Tom 'Darby' Ryan. Including photographs and Ryan's own artworks, The Good Citizen paints a vivid and intimate portrait of early colonial New Zealand and the people who made up its society. ...Show more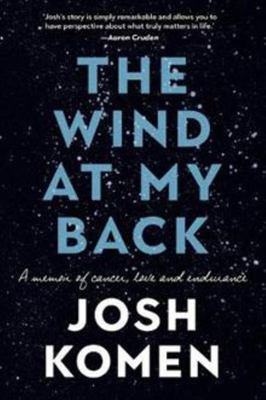 $30.00
NZD
Category: New Zealand Biography
`I was a lost little boy, trapped in a world where I didn't belong, one that would tear me apart and build me back into someone new . . .' Twenty-three-year-old Josh Komen is on track to represent New Zealand in running at the next Commonwealth Games when he is diagnosed with Acute Myeloid Leukemia. In a single moment, the course of his life has changed irrevocably. What follows are years of excrutiating pain, brutal treatments both in New Zealand and Australia, and shocking side-effects that send a young man to the brink of despair and back innumerable times. Ultimately, it is the enduring love of his close-knit family and friends, the incredible medical professionals who treat him, his spiritual beliefs, and his passion for nature that carry Josh through the hardest of challenges. The life lessons Josh gathers along the way are an inspiration for us all. This is an incredible story of courage, love and endurance. ...Show more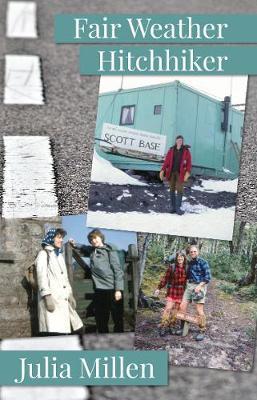 $30.00
NZD
Category: New Zealand Biography
A restless 17-year-old seeking fame, fortune (and romance) goes hitchhiking with three older girls. What begins as a holiday frolic becomes a survival recipe for life. Radiating hope and energy, the narrative follows this naive New Zealander to London with her family. Tragedy strikes when Julia's father dies and upheaval follows. After a trip to Paris, hitchhiking adventures encompass: sleeping rough in Stockholm, a traverse of Yugoslavia, and almost finding love in Greece. Meeting up with a boyfriend in Naples is the beginning of a chaotic motor-cycle ride and near disaster on a plain in Spain. Back in London Julia faces the Cuban missile nuclear threats and endures the worst winter of the century before returning to New Zealand. In due course she survives an impetuous marriage, cleaning her teeth with beer, a pavlova crisis and the dramatic outcome of a fatal mountaineering accident in the Southern Alps. Treks across the Antarctic wastes, seeing the US by pick-up truck, hitchhiking in South America completes the author's headlong pursuit of life and the sometimes catastrophic consequences. ...Show more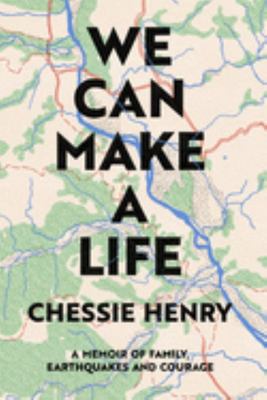 $35.00
NZD
Category: New Zealand Biography
Hours after the 2011 Christchuch Earthquake, Kaikoura-based doctor Chris Henry crawled through the burning CTV building to rescue those who were trapped. Six years later, his daughter Chessie interviews him in an attempt to understand the trauma that led her father to burnout, in the process unravellin g stories and memories from her own remarkable family history. Chessie rebuilds her family's lives on the page, from her parents honeymoon across Africa, to living in Tokelau as one of five children under ten before returning to New Zealand, where her mother would set her heart and home in the Clarence Valley only to see it devastated in the 2016 Kaikoura Earthquake, and the family displaced. Written with the same love and compassion that defines her familys courage and strength, We Can Make a Life is an extraordinary memoir about the psychological cost of heroism, home and belonging, and how a family made a life together. ...Show more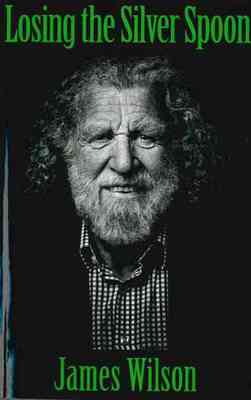 $35.00
NZD
Category: New Zealand Biography
Tells the life story of James Wilson, from his childhood of growing up on a farm, spending ten years in a boarding school, travelling across Africa, living in Malaysia and returning home to New Zealand to live on a farm.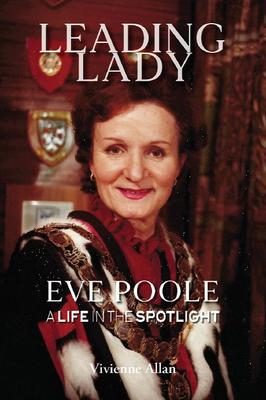 $39.99
NZD
Category: New Zealand Biography
Articulate and intelligent, Eve Poole had a passion for the theatre and the arts. Her desire to protect one of Invercargill's cultural icons led her into politics and she was elected as the city's first woman mayor in 1983. Cath Tizard broke similar ground in Auckland that year – the two becoming trailb lazers at each end of the country. As a member of the QEII Arts Council (later Creative New Zealand), Eve played an active role in encouraging the visual and performing arts across the country. She was equally at home on the stage as an actor and director; on hugely popular national TV shows such as Beauty and the Beast, and as a member of the NZ Committee on Women, an early forerunner of the Ministry of Women's Affairs, during the UN Decade for Women. She gained national prominence for her leadership when the 1984 floods ravaged her adopted city and the surrounding region. Vivienne Allan tells the story of her mother's life with warmth and honesty, beginning with the struggle to find passage out of Germany in the 1930s. When war broke out Eve, still only 17 and living with her family in Tel Aviv, joined the British Army, serving as a driver in Egypt. There she met the New Zealander who was to become her husband and, after discharge, moved to Invercargill to raise their family with him. Eve's practicality, determination and humanity saw her retain the mayoralty for four terms until her untimely death in 1992. ...Show more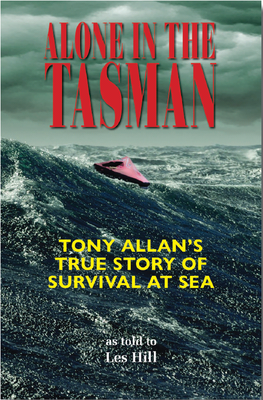 $34.99
NZD
Category: New Zealand Biography
The longest-known survival on the Tasman Sea in a life raft. After competing in the Solo Tasman Yacht Challenge 1974, Christchurch man Tony Allan was sailing back to New Zealand from Mooloolaba when his boat, Rebel II, capsized two days into the journey, leaving him adrift in his life raft for 20 days. Alone in the Tasman, as told to Les Hill, is an inspiring story of survival as Tony battled through nightmares, hearing voices, loneliness, and absolute vulnerability. Tony's is the longest-known survival on the Tasman Sea in a life raft. ...Show more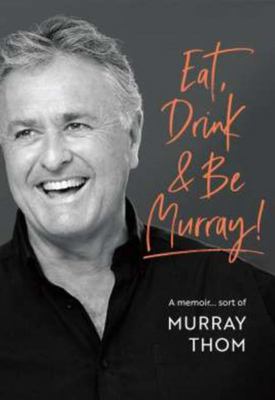 $49.99
NZD
Category: New Zealand Biography
Murray Thom is a completely self-made businessman who left school at 15 with his FSC (Failed School Certificate). Despite a lack of formal education, he was the Managing Director of CBS Records at just 23 years old. Since then, he has produced numerous bestsellers including, The Great New Zealand Songbo ok, Baking Book and Cookbook, and the Offering project. Two of his productions have featured on The Oprah Winfrey Show in America. This is his story and will appeal to small business owners, those seeking motivation and inspiration, and anyone who enjoys a good story. Murray Thom (marketer extraordinaire) is assured of extensive publicity for this book. New Zealand is a nation of small business owners and if you're one of them you will take pleasure, comfort and hope from many of the stories that Murray has to share.Murray currently lives in Auckland and is a businessman, a family man, a sportsman and a lover of life. This is his story which he shares with energy, humour and honesty. ...Show more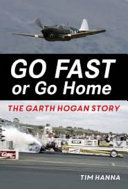 $49.99
NZD
Category: New Zealand Biography
This is the story of motor racing legend Garth Hogan and his quest for speed on the ground and in the air. Garth Hogan is a man who has been extraordinarily successful in his life. He is a big man with a quiet demeanour that borders on shyness. But that quietness masks a fiercely dedicated and competiti ve man who has achieved massive heights in life ― both in the business world and in personal achievement associated with fast and powerful machinery. • Hogan was the first NZ'er car to break the 200mph barrier • He raced Top Fuel Dragsters and held the NZ record for 25 years reaching a staggering 263mph (423kph) • He built up a large specialist automotive parts company from scratch • He spent 5 year as NZ's delegate to a commission of the FIA World Motorsport Governing Body. • He took his Vintage Class 1934 Flathead Ford to Bonneville and set a 193mph record that has stood for 12 years. • He was involved in establishing NZ's premier Classic Car Museum, Warbirds and Wheels, in Wanaka • He built up a business restoring Warbirds and was instrumental in the restoration of 10 aircraft over 10 years. • He restored a P40 Kittyhawk WW2 Fighter aircraft and for 10 years flew it at air shows throughout NZ • He was Chairman of the Warbirds over Wanaka Air Show Board. ...Show more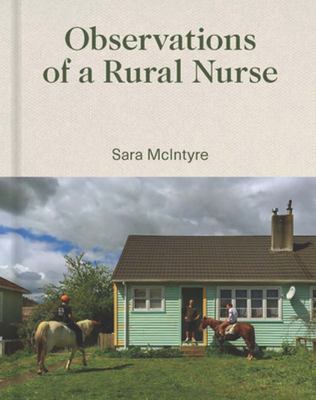 $55.00
NZD
Category: New Zealand Biography | Reading Level: near fine
Sara McIntyre, the daughter of the artist Peter McIntyre, was nine years old when her family first came to Kākahi, in the King Country, in 1960. The family has been linked to Kākahi ever since. On the family car trips of her childhood, McIntyre got used to her fathers frequent stops for subject matter f or painting. Fifty years on, when she moved to Kākahi to work as a district nurse, she began to do the same on her rounds, as a photographer. This book brings together her remarkable photographic exploration her observations of Kākahi and the sparsely populated surrounding King Country towns of Manunui, Ohura, Ongarue, Piriaka, Owhango and Taumarunui. ...Show more