(Certain cover images may not match that shown)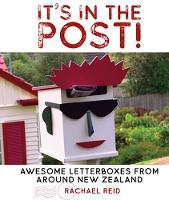 $24.99
NZD
Category: New Zealand
What better way to put a smile on your trusted postie's face than by requiring them to poke your mail into a pig's snout? Why not give passing tourists a chuckle with a converted microwave by your front gate? When it comes to showing off our DIY ingenuity, Kiwis from across the country have risen to the challenge - of reimagining the humble letterbox. This very Kiwi collection showcases the letterboxes of Aotearoa: from the classic to the crazy, the elaborate to the sublime. From cool dudes to kombis, mako sharks to dairy cows, It's in the Post! is sure to delight, get your creative juices flowing and deliver some belly laughs along the way. ...Show more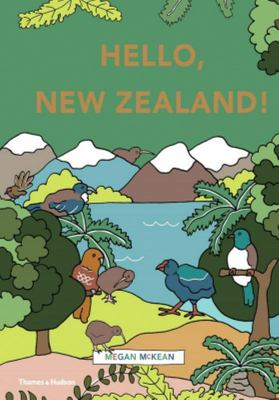 $24.99
NZD
Category: New Zealand
Come on an adventure-filled trip around the land of the long white cloud, New Zealand! Explore from the North Island to the South Island with the help of six kiwi guides. Take in the sights, sounds and smells of this beautiful country and along the way, say kia ora to many of New Zealand's friendly resi dents. From kea and kakapo to tuatara and tui, these curious creatures can't wait to meet you. ...Show more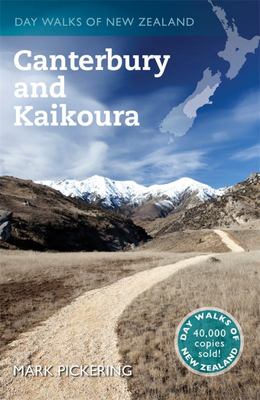 $26.00
NZD
Category: New Zealand | Series: Day Walks of New Zealand Ser.
Canterbury presents a great richness of outdoor experiences, from the Kaikoura Coast to the heights of Aoraki/Mt Cook. Day Walks of New Zealand: Canterbury and Kaikoura offers over 60 of the best short excursions throughout the region, selected by well-known outdoors writer Mark Pickering. Whether it be strolling in the exotic forests of Hanmer Springs, exploring the waterfalls and mountains around Arthur's Pass village, taking a nature walk in the heart of suburban Christchurch or admiring the rock formations at Dashing Rocks, this is the guide to have with you. Each walk has been graded and timed, and each entry contains information on access, track conditions and points of interest. These details are accompanied by descriptions of the geography and climate, fascinating notes on the history of Maori and European occupation, and handy maps. ...Show more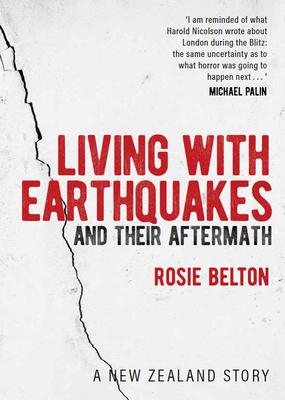 $34.99
NZD
Category: New Zealand
Always an acute observer of people and the environment, in this new book Rosie Belton once again uses her diarist style to capture with intimacy and immediacy the events as they happened around her, in this case the earthquakes experienced by the people of Canterbury. Nothing could have prepared her, sh e says, for the severity of the quakes, starting with the first one in 2010, and then the ongoing disruption over the next six years: the grinding reality of living through so many months of shaking and the after-effects. Like many creative individuals, Rosie found that writing about those terrible events as they unfolded developed into a coping mechanism. And now, the result of her careful record-keeping and reflections can be read and appreciated by so many others whose lives have been affected by similarly large-scale natural disasters. It also makes excellent reading for anyone with an interest in knowing more about what it can be like to live in a seismically active country. Dedicated to all who face and survive unwanted change, Living with Earthquakes helps us, as well-known author and actor Michael Palin said after reading Rosies writings, to comprehend the incomprehensible, conveying the mixture of bewilderment, hope and desperation very effectively. He adds that it is hard for anyone who still calls the ground terra firma to take in what happened in Canterbury. ...Show more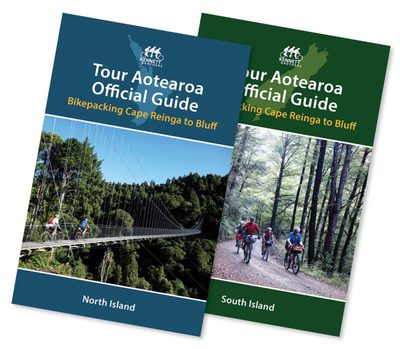 $20.00
NZD
Category: New Zealand
Tour Aotearoa is a 300 km bike odyssey spanning the length of New Zealand. This two-volume set provides riders with step-by-step instructions, route maps, and insider tips on hoe to cycle from Cape Reinga down to Bluff.
$39.99
NZD
$45.00
(11% off)
Category: New Zealand
From master storyteller Witi Ihimaera, a spellbinding and provocative retelling of traditional Maori myths for the twenty-first century. In this milestone volume, Ihimaera traces the history of the Maori people through their creation myths. He follows Tawhaki up the vines into the firmament, Hine-titama down into the land of the dead, Maui to the ends of the earth, and the giants and turehu who sailed across the ocean to our shores . . . From Hawaiki to Aotearoa, the ancient navigators brought their myths, while looking to the stars - bright with gods, ancestors and stories - to guide the way. 'Step through the gateway now to stories that are as relevant today as they ever were.' ...Show more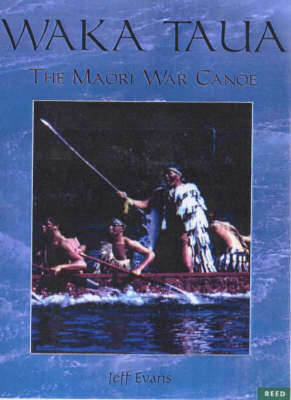 $24.99
NZD
Category: New Zealand
Waka Taua gives a concise introduction to the Maori war canoe. Key areas covered by the book include waka traditions, types and variants of the canoe, phases of building, parts of the waka, responsibilities of the crew and paddling the craft. With numerous historical and contemporary photographs and dra wings, Waka Taua is an easily-read tribute to this timeless expression of tribal identity and power. ...Show more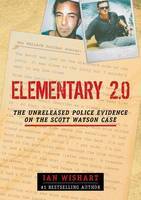 $39.99
NZD
Category: New Zealand
THE EVIDENCE YOU'VE NEVER SEEN: Police Witness Statements Inside For nearly two decades, authors and documentary-makers have given you their own versions of the Scott Watson evidence, sometimes based on faded memories of people interviewed five or six years after the events in question. Now, for the fir st time, with the release here you can read exactly what key witnesses told police, and judge for yourself whether others have quoted them correctly. What did Guy Wallace, Hayden Morresey and Sarah Dyer really see when they dropped Ben Olivia off to a mystery boat? Why did Wallace tell police that Watson's boat Blade was "very similar" to the mystery vessel? Which star witness positively identified Blade being repainted by the mystery man at Picton? Regardless of whether you believe Watson is guilty or innocent, the release of these key documents will show once and for all whose stories have changed over time, and what the witnesses really said. What you are about to read may challenge everything you thought you knew about this highly controversial murder case... ...Show more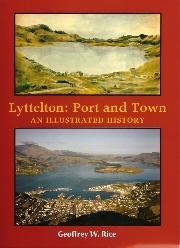 $34.99
NZD
Category: New Zealand
The story of Christchurch's main port and one of its oldest boroughs. From the 'Pilgrim Port' of the 1850s, with its single jetty to receive thousands of Canterbury Assocaition settlers to the bustling modern port town of today.This is the story of Canterbury's main port and one of its oldest boroughs. Using many previously unpublished images from the collections of the Canterbury and Lyttelton museums, this book weaves the diverse themes of port and town into a narrative, noting key events and explaining patterns of change across 150 years. ...Show more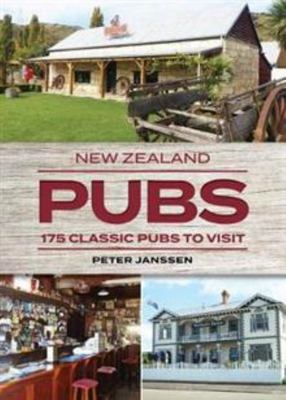 $34.99
NZD
Category: New Zealand
New Zealanders love a pub, especially one with an interesting past. This guide provides a selection of the best -- pubs that are not only a great place to relax but are cornerstones of their communities, playing a part in the history of New Zealand. With helpful information about the food, accommodation and ambience offered by each establishment, New Zealand Pubs is useful guide for locals and tourists alike and covers a range of classic pubs across the country. From well-known pubs in the heart of the city to hidden gems far off the beaten track, the options are many and varied. One thing they do have in common: they are all pleasant places to spend a little time. Each pub has a story, a history; an anecdote ...Show more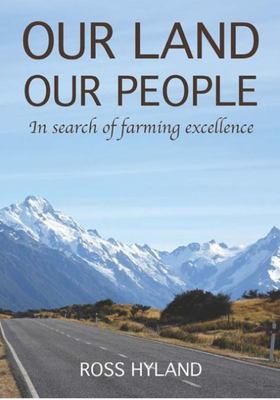 $59.99
NZD
Category: New Zealand
The modern farmer faces a constant battle for survival.Not only do farmers and their families cope with everything nature throws at them, they have to meet the challenges presented by technology, the environment and the way society raises the bar on farming methods.Despite these obstacles and through in novation, courage and sheer commitment, farmers and their business continue to thrive in New Zealand. ...Show more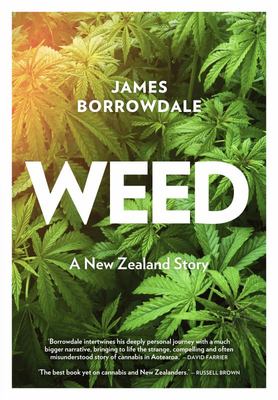 $35.00
NZD
Category: New Zealand
'I just closed my eyes and drifted away. I drifted away to the music but I don't think I'd ever experienced anything quite so soothing and magical. It was like I was in a magical space. It was beautiful.' - Jim Mahoney, reformed drug addict Pot, Mary Jane, dope, skunk, grass, hash, green, hooch, herb, g anja, reefer. New Zealand loves weed. It's the most popular illegal drug in our country and third most popular drug overall, behind alcohol and tobacco, yet it also represents a troubled relationship. In Weed, award-winning journalist James Borrowdale dives in deep to understand why, meeting a fascinating cross-section of New Zealand along the way - a nineteenth-century nun who allegedly grew pot, a bystander to the Mr Asia syndicate, a convicted heroin dealer turned criminologist, people both using and offering the drug for medicinal relief, politicians and law-makers old and new. What's revealed is an engrossing, heady and sometimes surprising account of New Zealand and weed. Fusing insightful, personal stories with analysis and historical research, Weed lays out the facts as they are - about an issue that can no longer be ignored. ...Show more