(Certain cover images may not match that shown)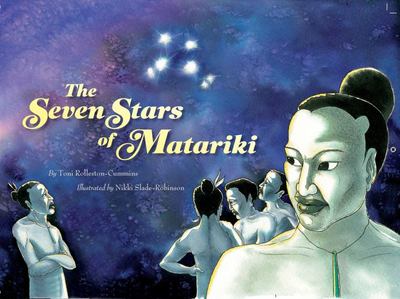 $18.00
NZD
Category: New Zealand
This is a contemporary myth of love, magic, and adventure that tells the story of how Matariki/the Pleiades star cluster came into being. Recommended for ages 5-9.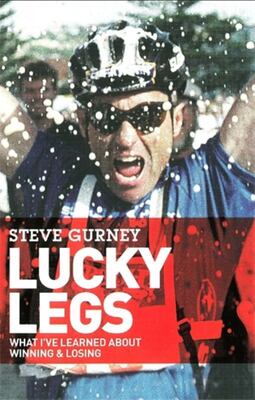 $39.99
NZD
Category: New Zealand
Steve Gurney is an exceptional athlete. He has been in 19 of the epic Coast to Coast races in a row, and he has won nine of them. He has represented New Zealand twice at the World Mountain Bike champs and has spent a lot of time adventure racing in far flung jungles, caves, mountains and deserts. Steve says people joke about his "Lucky legs" ..."lucky they don't snap off and poke up your bum!". He's got bandy legs, he's short and he's not physically talented or gifted as an athlete. He is however ultra-fit but anyone can do that, or so he says. This is a motivational, funny, frank autobiography covering Steve's multisport career and his life in general. It's aimed at: Business/sports people wanting to know keys to success; People interested in mental health issues; People who want to be inspired/get motivated; Driven people who want to understand themselves better. ...Show more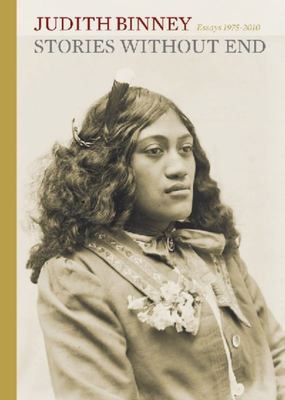 $49.99
NZD
Category: New Zealand
Judith Binney's work spans nearly forty years of historical endeavour that began with the award-winning biography of the missionary Thomas Kendall, The Legacy of Guilt (1968). Her magisterial publication of 2009, Encircled Lands, is the culmination of many years' work on the history of the Urewera - a g reat scholarly enterprise that began with a visit to Maungapohatu in the late 1970s. The questions that presented themselves, in that place about that history, led to what Judith Binney has called 'the unanticipated trilogy': Mihaia (the biography of Rua Kenana); Nga Morehu (oral histories of women connected to the Ringatu church); and prizewinning biography of Te Kooti, Redemption Songs. Around this central core of remarkable books stands a ring of essays, exploring sidepaths, offering other stories, presenting glimpses tangential to her historical narratives. The people of these 'stories without end' are those we meet in the books: Rua and Te Kooti, their wives and their descendants; the leaders of the Urewera; the schoolteachers from Maungapohatu; those early missionaries; the government men. Oral history brings its particular resonance to some essays; a discourse on symbols and maps lends insight to another; taking this very specific history, located in the Urewera, to readers outside New Zealand gives a new slant. The stories in this collection are just that: narratives that flow one into another, filling out histories, bringing people out of the shadows, bringing scholarship to life. They are 'stories without end', from a writer who is also one of New Zealand's greatest scholars. ...Show more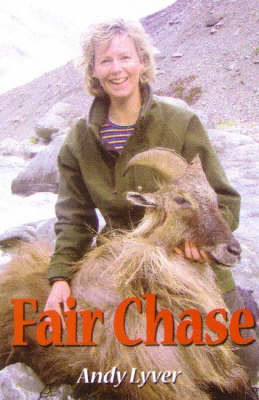 $29.99
NZD
Category: New Zealand
When Andy Lyver married into a prominent hunting family in the Hawke's Bay she had a choice - bet 'em or join 'em. It wasn't a hard decision. She'd grown up enjoying the outdoors and the freedom that life in the country offered a girl, but hunting had been something that men did. With the guidance of Ma co, her unflappable mate, she discovered a whole new world that satisifies her appetite for adventure, scrapes and challenges. A former editor of the New Zealand Deerstalkers' Association magazine New Zealand Hunting & Wildlife, freelance writer, pilot and sasonal cook for a hunting lodge, she brings a whole new perspective to the hunting experiences. Introduced by Garry Ottmann, Executive Director of The Game and Forest Foundation. ...Show more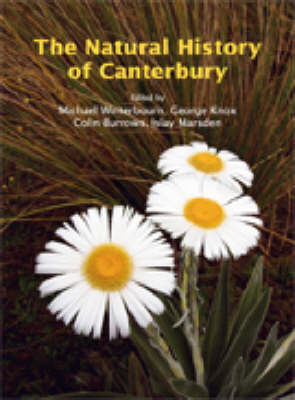 $34.99
NZD
$195.00
(82% off)
Category: New Zealand | Reading Level: Near Fine
The expansive third edition of The Natural History of Canterbury provides a comprehensive, up-to-date account of knowledge of Canterbury's flora, fauna and environment. Written with a broad audience in mind, it will be an invaluable resource for natural scientists, students, environmental managers, and interested lay readers from Canterbury and throughout New Zealand. Chapters cover geology, geomorphology and geography of the region, its climate and soils, and the history of Maori colonisation and life. Vegetation, past and present, is dealt with in detail, as a fossil and present-day faunas, including birds, amphibians, reptiles and marine mammals. Extensive use of colour photographs enable the reader to visualise many of the remarkable plants, animals and landscapes found in the region. First published 1927; this 3rd edition first published May 2008, Christchurch. 260x190mm / 924pp ...Show more
$29.99
NZD
$39.99
(25% off)
Category: New Zealand | Series: Bird's Eye Guides | Reading Level: good-very good
Bird's Eye Guide : Tramping in New Zealand is a highly innovative new tramping guide, that has been developed around the latest generation of 'bird's eye' computer-generated maps. These completely accurate panoramic overviews are constructed from map data, but because they can recreate a view of the lan dscape from any angle or height they provide a remarkably readable and clear way of understanding the lie of the land. For trampers, these bird's eye maps offer a superb way of showing a tramping route in three dimensions, which cannot be done with a conventional topographical map. In this book the 40 most popular tramps in New Zealand are featured, each illustrated with at least one bird's eye map. These have been created by Wellington company Geographx, whose cutting-edge maps feature in the acclaimed New Zealand Geographic Atlas. The maps are also supported by relevant route information and photographs from one of New Zealand's most respected tramping authors, Shaun Barnett. The tramps covered include our best known Great Walks, such as the Milford Track, the Routeburn and the Tongariro Crossing, and many others from both islands, such as the Queen Charlotte Track, the ReesDart near Queenstown, and appeal combined with the highest quality information and photographs, Bird's Eye Guide : Tramping in New Zealand creates a new benchmark for this kind of guidebook, and is set to become a classic in this popular genre. First Published November 2006. ...Show more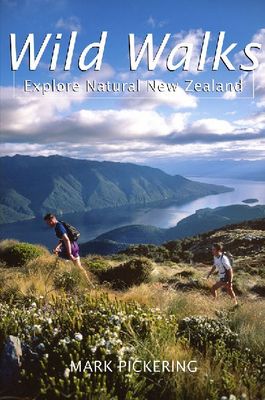 $39.99
NZD
Category: New Zealand
New Zealand is blessed with wild places, many right under our noses. Most are only a short distance from the more conventional tourist centres and include rain forests, estuaries, granite gorges, beaches and windswept coasts, tussock plains, mangrove swamps and hot springs. This new, updated edition of Wild Walks, combines walks from both the North and South Island. Each walk describes a landscape feature, wildlife habitat or plant which makes it unique. Wild Walks is the perfect book for the tourist or those on holiday with a few hours to spare, and for those who like to put on their walking shoes and take a short stroll into the unspoilt magic of wilderness. Native wildlife abounds in these ancient and untouched spots: little blue penguins, sealions, dolphins, kakas, keas, kiwis, kereru, albatrosses … the list goes on. Many are unique to the habitat in which you will see them. The walks described range from 15 minutes to about 4 hours (return) and are suitable for people of all ages. Location maps and concise directions make them easy to find and follow. Keep Wild Walks in the glove department of your car: it will become your passport to New Zealand's special wild places. First published April 2006. ...Show more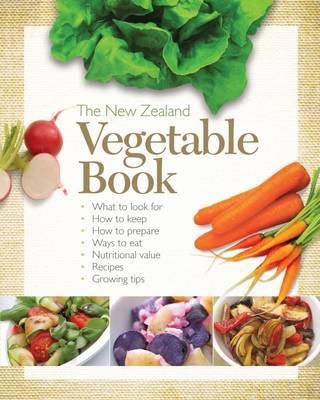 $24.99
NZD
$29.99
(16% off)
Category: New Zealand
A comprehensive book on all you need to know about the wide variety of vegetables available to us in New Zealand.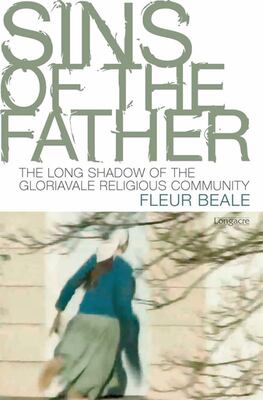 $29.99
NZD
Category: New Zealand
The disturbing story of the ruthless exercise of power in a New Zealand religious cult. Charismatic, driven and self-righteous, Neville Cooper set up his own brand of Christian utopia on earth: a reclusive community on the West Coast of New Zealand. For the 400 inhabitants of Gloriavale, his word is law u despite his 1995 conviction for sexual abuse. His son Phil Cooper, as headstrong as his father, had to escape. But Phil's wife Sandy was bound to the will of Neville and his brand of eternal salvation. And so began the monumental tug-of-war between father and son: a son who wanted to give his children a chance in the world. This is a true story of power and control, of abductions and night raids, of hearts broken and those trying to mend. It's also the story of the long shadow cast by the unyielding vision of one man, and the hope and resolve of one family to restore its shattered past. ...Show more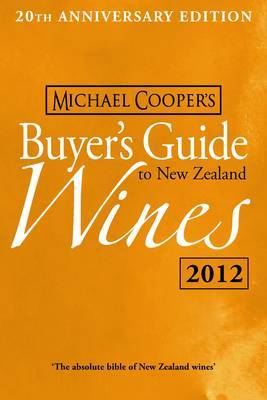 $39.99
NZD
Category: New Zealand
This best-selling title, now in its 20th year of publication, is firmly established as the most authoritative and sought-after guide to New Zealand wines. Updated yearly with new tasting notes and vintage ratings, including the most current vintage, this is a 'must-have' publication for the new initiate and the established wine-buff alike. This book will help the buyer to make informed choices about the best value and best quality wines available. Divided by grape variety to help selection, this comprehensive guide includes vintage ratings, star ratings for quality, dryness/sweetness guide, retail price and value-for-money ratings. Other features include Classic Wines - wines that consistently achieve an outstanding level of quality for at least three vintages - as well as sections on 'Best Buys of the Year' and a vintage report. ...Show more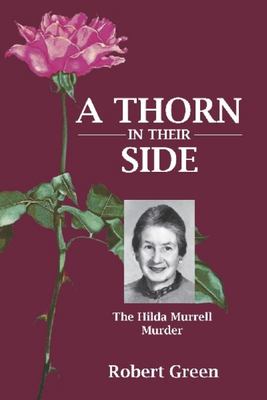 $40.00
NZD
Category: New Zealand | Reading Level: Near Fine
A Thorn in Their Side is Robert Green's extraordinary pursuit of the truth about how and why his aunt Hilda Murrell, a noted English rose grower, met a violent and bizarre death. In 1984, at the age of 78, Hilda Murrell was found brutally murdered in the Shropshire countryside. She had just gained appr oval to testify on the unsolved problems of radioactive waste at the first British planning inquiry into a new nuclear power plant. The police theory that a lone, panicking burglar robbed and abducted Hilda in her own car for petty cash erupted into a sensational political conspiracy involving PM Margaret Thatcher's plans for British nuclear energy and the controversial sinking of the Argentine cruiser General Belgrano in the 1982 Falklands War. The West Mercia Police, accused of initial negligence, a bungled investigation and ignoring key evidence, took until 2005 to secure the conviction of Andrew George as Hilda's unlikely murderer – in 1984 he was a 16-year-old truant from a local foster home who could not drive. The case has spawned numerous books, plays and TV programmes as it became one of the most baffling British murders of the 20th century. Now Robert Green exposes the implausibility of the police theory; how key witnesses were leant on to change statements, and information suggesting political motives was dismissed. He has also uncovered explosive new evidence that George should have been acquitted. As the current British government presses to replace nuclear power plants and weapons, despite the nuclear catastrophe in Japan, this deeply disturbing saga about a distinguished British woman and law-abiding patriot is powerfully topical. ...Show more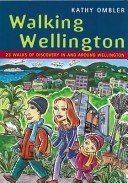 $27.99
NZD
Category: New Zealand
Reprinting - due November 2013 Walking Wellington has been a strong seller in NewHolland's city walking guide series since its launch six years ago. And now, to meet the rapid pace of change in the capital, the book is brought up to date in a new edition. Twenty-one popular walks from the original edit ion are retained, but with full revisions and updates.In addition, there are two new walks: Old Coach Road (Hutt Valley) and Kapiti Island. The author's wide knowledge of conservation lends interest to the recreational walks described. Each walk gives clear directions, plus details of relevant public transport, refreshment stops and other attractions along the way. Also included is a fascinating history of both Maori and European settlement of the area, and some of the unique flora and fauna to be found en route. The walks covered include historic city tours, outstanding wildlifesanctuaries, coastal wildernesses and some ofWellington's lesser-known scenic attractions. ...Show more