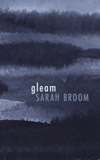 Gleam
by Sarah Broom
$24.99
NZD
Category: Poetry
In Gleam, Sarah Broom's powerful poems explore the effect of a life-threatening condition by way of the landscapes of the natural world, charting the hardest things in beautiful language. Broom's forte is encapsulating, expressing and making sense of strong internal feeling and turmoil through metaphor. This impressive collection examines basic human truths with clarity and force - 'we are flesh and blood after all / and we do not like to die' - and will open out painful, rewarding vistas for its readers. ...Show more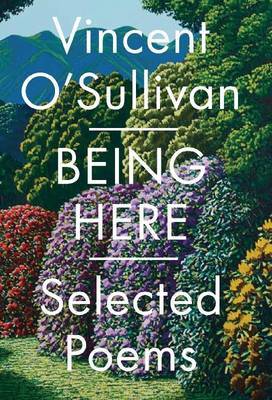 $40.00
NZD
Category: Poetry | Reading Level: near fine
Being Here is the first book to survey the entire span of Vincent O'Sullivan's poetry, from Bearings (1973) to new poems first published in this volume. On display is the full range of the wit, intellectual agility and arresting beauty of one of New Zealand literature's finest poets.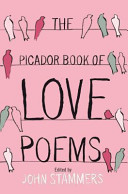 $24.99
NZD
Category: Poetry | Reading Level: 16
A dazzling anthology of classic and contemporary love poems selected by an award-winning poet. With The Picador Book of Love Poems, award-winning poet John Stammers has created a unique collection: by pairing some of the finest love poems from centuries past with modern counterparts, he presents a bo ok of surprising connections, echoes and juxtapositions, where classic and contemporary love poems shed new and unexpected light on one another. Here, old favourites from Spenser to Tennyson sit side by side with poems by Carol Ann Duffy and Michael Donaghy, the distance between the poets closed by their single timeless theme. Whether you're feeling tempted, seduced, tormented, or rejected, or falling in love, or out of love this is the perfect book to inspire, console, and give a voice to every facet of our deepest and most complex human emotion. ...Show more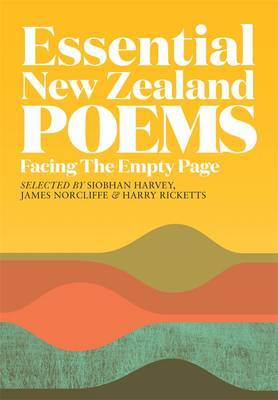 $45.00
NZD
Category: Poetry | Reading Level: Very Good
A must-have poetry companion for all lovers of New Zealand poetry New Zealanders adore poetry, and this expertly selected and handsomely packaged collection of over 150 poems published since the 1950s shows exactly why: New Zealand poetry is, by turns, distinctive, affecting, joyous, revealing, moving, challenging, startling, profound and intimate. It is our lyrical national voice. With its poems selected by Siobhan Harvey, Harry Ricketts and James Norcliffe, all talented poets, academics, anthologists and poetry champions, this book deserves a place on every New Zealander's bookshelves. ...Show more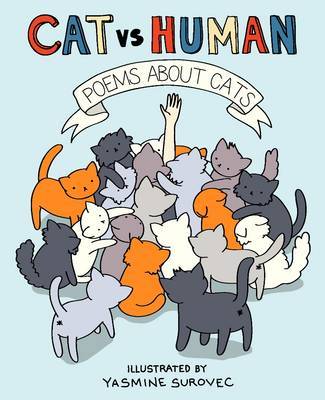 $19.99
NZD
Category: Poetry
From Shakespeare to Blake to Rosetti to Wordsworth to classic nursery rhymes, cats have been celebrated in poetry for as long as they have been warming laps. Cats are mysterious, adorable, finicky, and cherished; and they have been beloved muses for some of our most renowned poets, writers, and artists. This inspired collection presents treasured poems and nursery rhymes illustrated with the whimsical, irresistible art of Yasmine Surovec. ...Show more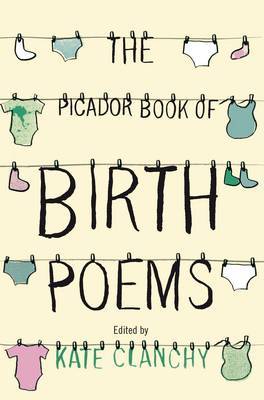 $24.99
NZD
Category: Poetry | Reading Level: 16
Essential inspiration for welcoming a new child into the world - chosen by award-winning poet Kate Clanchy. Where do we find the words to greet a new arrival? In this celebratory book, poet Kate Clanchy has made an inspired choice of poems that speak powerfully of the wonder, joy, bewilderment and myste ry that new life brings, from conception through to the first years of parenthood. The Picador Book of Birth Poems is an essential source of inspiration for anyone looking to welcome the new child to the world, and the perfect gift for every new parent as well as a wonderfully moving literary journey in its own right. ...Show more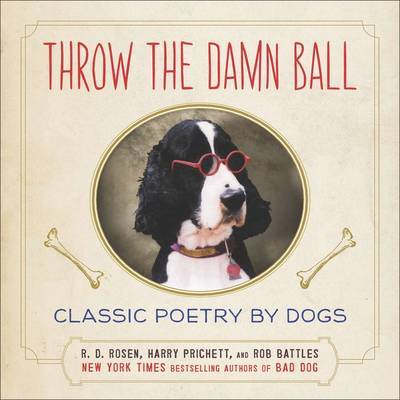 $26.00
NZD
Category: Poetry
A hilarious collection of poetry by dogs- perfect for lovers of literature and pups alike "Dogs seldom make passes At dogs passing gasses." Are these the words of Dorothy Parker? Ogden Nash? Nope, the author is Sparky from Milton, Pennsylvania. Sparky, Snowy, Tucker, Louie, these canine laureates hav e written a volume of poetry displaying the brilliance and wit we've always suspected our dogs were hiding from us. They also, it turns out, revere the human geniuses who came before them, as you'll see with "There Is No Frigate Like A Pavement" - an homage to Emily Dickinson - and "Do Not Go Gentle." Yes, Dylan Thomas would love it. ...Show more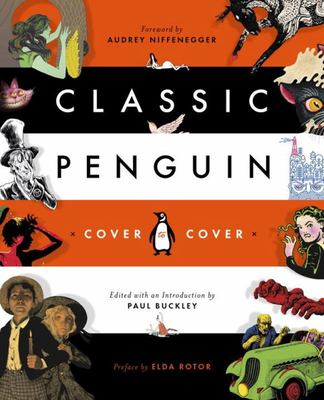 Classic Penguin - Cover to Cover
by Paul Buckley (Editor, Introduction by); Audrey Niffenegger (Foreword by); Elda Rotor (Preface by)
$50.00
NZD
Category: Poetry
From Drop Caps to Deluxes, Penguin Creative Director Paul Buckley presents a visual overview of the innovative covers that have put Penguin Classics at the forefront of the book design world   Winner of the 2016 AIGA + Design Observer 50 Books - 50 Covers competition   Since the launch of Penguin Cl assics in 1946, innovative cover design has been one of its defining aspects. Today, Penguin Classics remains at the leading edge of the book-design world. In this curated tour featuring illuminating commentary by artists and writers, including Malika Favre, Mike Mignola, James Franco, Jessica Hische, Jillian Tamaki and many more, Penguin creative director Paul Buckley showcases more than a decade of stunning cover designs and the stories behind them. For lovers of classic literature, book design, and all things Penguin, Classic Penguin has you covered.   Paul Buckley is creative director for Penguin Classics and oversees a large staff of exceptionally talented designers and art directors working on the jackets and covers of sixteen imprints within the Penguin Random House publishing group. Over the past two decades, his iconic design and singular art direction have been showcased on thousands of covers and jackets, winning him many awards and frequent invitations to speak in the United States and abroad. In 2010, he edited and introduced Penguin 75.   Matt Vee is a designer and illustrator who attended School of Visual Arts and Pratt Institute. He has received two Gold Scholastic Art Awards and created logos for worldwide brands. His work has appeared in The Washington Post, The Huffington Post, Slate, Print magazine, Paste magazine, and UnderConsideration's Brand New.   Audrey Niffenegger is a visual artist and writer. In addition to the bestselling novels The Time Traveler's Wife and Her Fearful Symmetry, she is the author of three illustrated novels and the editor of Ghostly.   Elda Rotor is vice president and publisher for Penguin Classics. She has created and edited several series, including Penguin Civic Classics, Penguin Threads, Couture Classics, Penguin Horror, and Penguin Drop Caps. ...Show more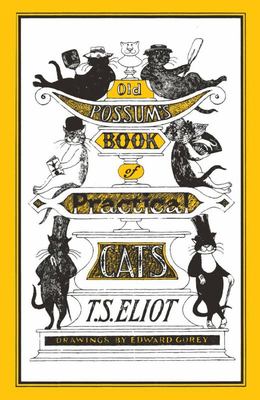 $22.99
NZD
Category: Poetry | Reading Level: Children's - Grade 3-4, Age 8-9
Eliot's famous collection of nonsense verse about cats - the inspiration for the Andrew Lloyd Webber musical Cats.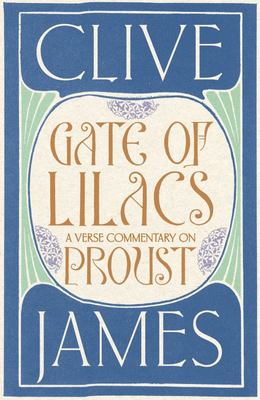 $34.99
NZD
Category: Poetry
Over a period of fifteen years Clive James learned French by almost no other method than reading #65533; la recherche du temps perdu. Then he spent half a century trying to get up to speed with Proust's great novel in two different languages. Gate of Lilacs is the unique product of James's love and enga gement with Proust's eternal masterpiece. With #65533; la recherche du temps perdu, Proust, in James's words, 'followed his creative instinct all the way until his breath gave out', and now James has done the same. In Gate of Lilacs, James, a brilliant critical essayist and poet, has blended the two forms into one.I had always thought the critical essay and the poem were closely related forms . . . If I wanted to talk about Proust's poetry beyond the basic level of talking about his language - if I wanted to talk about the poetry of his thought - then the best way to do it might be to write a poem.There is nothing like a poem for transmitting a mental flavour. Instead of trying to describe it, you can evoke it. In the end, if #65533; la recherche du temps perdu is a book devoted almost entirely to its author's gratitude for life, for love, and for art, this much smaller book is devoted to its author's gratitude for Proust. ...Show more
$32.00
NZD
Category: Poetry
Familiar poems and almost unknown poems. Love poems and war poems. Funny poems and heartbroken poems. Poems that re-create the world we know and poems written on the dark side of the moon. Poetry by Heart is an essential collection of over 200 poems, from Geoffrey Chaucer to Emily Dickinson, from Christ ina Rossetti to Benjamin Zephaniah, all carefully chosen for their suitability for learning and reciting. This is an anthology which celebrates the age-old pleasure of reciting poems - an anthology for all ages to treasure. ...Show more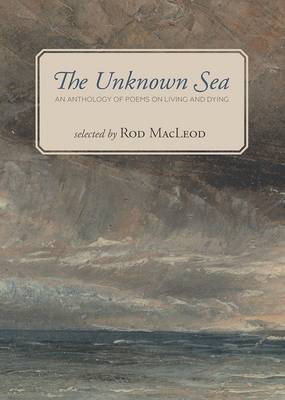 $29.99
NZD
Category: Poetry
You would know the secret of death. But how shall you find it unless you seek it in the heart of life? The owl whose night-bound eyes are blind unto the day cannot unveil the mystery of light. If you would indeed behold the spirit of death, open your heart wide unto the body of life. For life and death are one, even as the river and the sea are one. -- Kahlil Gibran Death is a part of life that none of us can avoid. The poems in this anthology give insight into the world of those who are grieving, facing the death of someone they love, or even facing death themselves. Some illustrate joy and acceptance; others, blackness and despair. Some are angry, sad, descriptive and emotional. There is an enormous range of feelings and experiences on the way towards death and through bereavement. These poems teach us about love and perseverance, patience and frustration, and, above all, about life. ...Show more