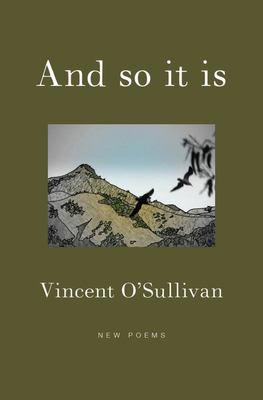 $25.00
NZD
Category: Poetry | Reading Level: very good
Hot on the heels of Being Here, O'Sullivan's capacious selected poems, which many chose as one of the poetry highlights of the year, comes a collection of 75 new poems. They show a mature poet, full of experience, still with the capacity to dazzle.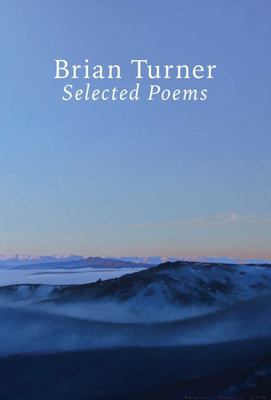 $40.00
NZD
Category: Poetry | Reading Level: near fine
This book is the first to represent the full extent of Brian Turner's achievement as a poet, from his Commonwealth Poetry Prize-winning debut, Ladders of Rain, to poems written in 2018. One of New Zealand's most acclaimed and widely read contemporary poets, Turner is a proud southerner, and the landscap es and skyscapes of the central South Island are amongst the strongest characteristics of his work. His themes range widely, and make striking connections poems about fathers and sons are also poems about the duties of care we owe to the natural world; love poems open out into metaphysical inquiry; satire keeps close company with political protest. Turner's work is distinguished always by his unmistakable wit and feeling, precision and insight. ...Show more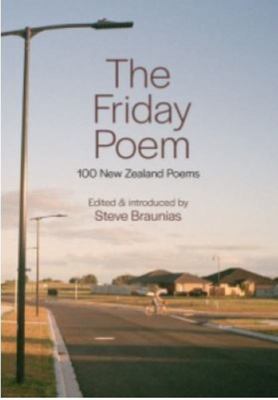 $25.00
NZD
Category: Poetry | Reading Level: very good
An anthology of new New Zealand verse, which first appeared in the popular Friday Poem slot in The Spinoff website. It features some of the most well-known and established names in New Zealand poetry as well as new, exciting writers. It is a showcase of New Zealand poetry. It includes hilarious poems a bout Deidre Barlow from Coronation Street and Monica Geller from Friends, and there are also many beautiful, touching poems about love, death, children, and the New Zealand way of life.  As editor, Steve Braunias has chosen 100 poems which are simple to understand, and a pleasure to read. ...Show more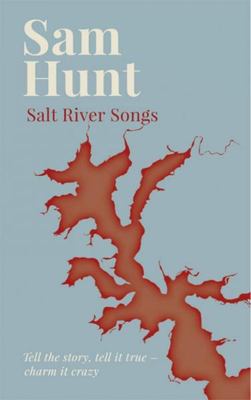 $24.99
NZD
Category: Poetry
Salt River Songs is Sam Hunt's latest collection of poems, written over the last few years in his house that sits amongst a grove of totara trees on the Arapaoa, one of the five main salt rivers of the Kaipara Harbour. As always, his unflinchingly honest, elegiac and moving poems roam around familiar th emes of family, friends and lovers, and the challenges of ageing and mortality. Salt River Songs will also have an introduction from writer and journalist Colin Hogg, an old friend of Sam's. ...Show more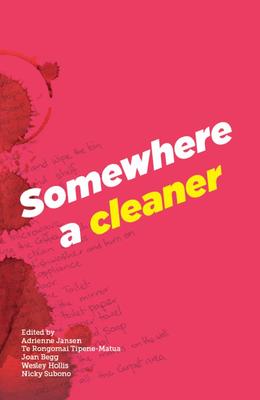 $25.00
NZD
Category: Poetry
Somewhere a cleaner Poems by cleaners from around New Zealand During the Covid-19 pandemic, we've all been thinking about essential services. Including cleaning. Cleaning is universal. It's steeped in tradition and culture. It's essential, it's ordinary and it's surprisingly poetic. Somewhere a cleaner captures the spirit, the highs and the lows, of this occupation that often falls below the radar. The poems range across hospitals, offices, marae, clocks, schools, boat hulls, sneakers and more. The poets themselves, a mix of novice and established writers, are equally diverse. Through songs, rhymes, deeply insightful poems and poignant small stories, this anthology gives a voice to a profession both invisible and indispensable. Endorsement: Having walked the corridors of hospitals for more than a few years, I can tell you that cleaners can sometimes be the best doctors of all. And now I find they can write some great poems too. This book is wonderfully democratic. The art here is in the work done before and beyond the writing. The endless picking up, mopping, smoothing and shining. And always, it seems, for someone else. These are poems with strong forearms. My deepest congratulations to every poet in this collection – and my long overdue thanks. I will never walk on a neatly mopped floor again. - Glenn Colquhoun ...Show more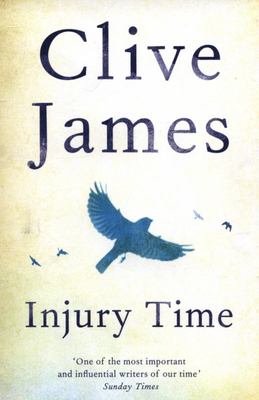 $22.99
NZD
Category: Poetry
The publication of Clive James's Sentenced to Life was a major literary event. Facing the end, James looked back over his life with a clear-eyed and unflinching honesty to produce his finest work: poems of extraordinary power that spoke to our most elemental human emotions. Injury Time finds James in a similar mood. Keen to capture and cherish moments of beauty and love; thinking about how best to live in his remaining days; and casting his mind forward to when he will be gone and how he might be remembered. A series of intimate poems reveals family as one of life's true treasures. The poet captures tender childhood memories of his mother, has his spirits lifted by the wonderful vision of his granddaughter in graceful acrobatic movement, and addresses the haunting loss of his father in World War Two. He writes beautifully of his early years in Australia, where he began and where he hopes to 'reach the end'. James also reflects on the wisdom and consolation to be found in art, music and literature, which have become even more precious to him in his later years.The poems in this deeply moving, inspirational and wholly unsentimental book are even more accomplished than those that came before. Injury Time shows Clive James the poet in the form of his life. ...Show more
$25.00
NZD
Category: Poetry
Know what a thing's called, and we own it; if not, there's really only pointing, our still wishing we knew. The afternoon wilts round its edges, unless we've said it. Things OK with you? is Vincent O'Sullivan's first collection of poems since Being Here: Selected Poems (2015) and And So It Is: New Poem s (2016). His Selected Stories was published in 2019 and The Dark Is Light Enough: Ralph Hotere in 2020. ...Show more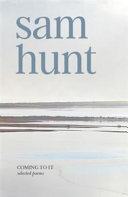 $29.99
NZD
Category: Poetry
Sam Hunt is New Zealand¿s best-known and, arguably, best-loved poet. Coming to it: Selected poems is the latest collection of Hunt¿s poems to be published. It is intended to replace both Doubtless: New and selected and Knucklebones: Poems 1962¿2012 (both out of print) to ensure that a substantial select ion of his poems remain available to the general reader. In Coming to it, a broad selection of Hunt¿s older poems sit ahead of his more recent work from Chords (2011), Salt River Songs (2016) as well as 19 brand new, previously unpublished poems written in 2018. As always, Hunt¿s unflinchingly honest, elegiac and moving poems roam around familiar themes of family, friends and lovers; landscapes and the play of the weather; and the challenges of ageing and mortality. Sam Hunt has had a remarkable and enduring career, and Coming to it is a fitting tribute to the quality of his poems. ...Show more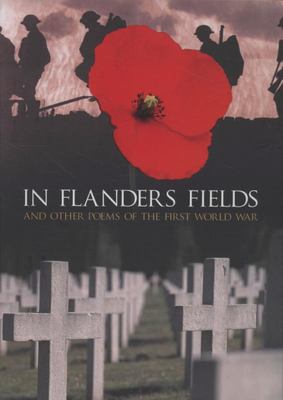 $17.99
NZD
Category: Poetry
A book that shows the reality of war through the poems of many soldiers who didn't return.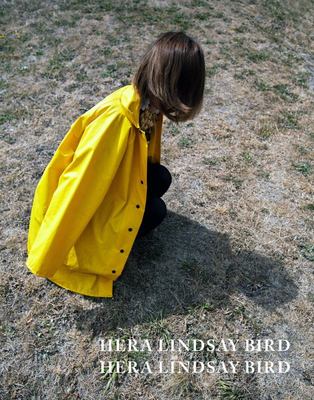 $25.00
NZD
Category: Poetry | Reading Level: Very Good
Bird turns her prescient eye on love and loss, and what emerges is like a helicopter in fog... or a bejewelled Christmas sleigh, gliding triumphantly through the contemporary aesthetic desert... this is at once an intelligent and compelling fantasy of tenderness... heartbreaking and charged with trees.. . without once sacrificing the forest. Whether you are masturbating luxuriously in your parent's sleepout... or pushing a pork roast home in a vintage pram... this is the book for you... heroically and compulsively stupid... whipping you once again into medieval sunlight. But you know, do whatever you like lol ...Show more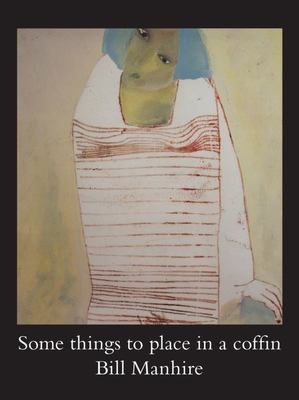 $30.00
NZD
Category: Poetry | Reading Level: Near Fine
Bill Manhire's first new collection of poems for seven years takes its title from his elegy for his close friend the painter Ralph Hotere, who died in 2013. At its heart is the sequence 'Known Unto God', commissioned by the BBC for the centenary of the Battle of the Somme in 2016. These are poems of mem ory and mortality, which are also full of like and jokes and good tunes. Some Things to Place in a Coffin is published simultaneously with Tell Me My Name, Bill Manhire's new poetry + photographs + CD collaboration with composer Norman Meehan, singer Hannah Griffin and photographer Peter Peryer. ...Show more