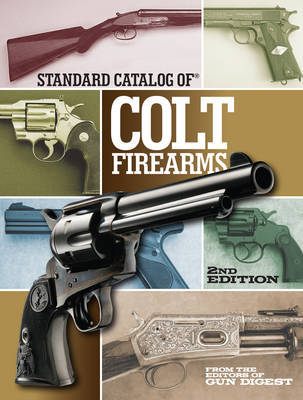 $65.00
NZD
Category: Guns & Knives
The ultimate reference guide for every Colt enthusiast! In Standard Catalog of Colt Firearms 2nd Edition, you'll find identifying details, historical background, up-to-date value data and more than 450 brilliant, full-color photos of all your favorite Colt firearms--old and new! From the first Paterson pistols to the new Rail Guns for the tactical crowd, concealable New Agents, AR-style carbines and competition rifles, Standard Catalog of Colt Firearms 2nd Edition covers them all! 2500 price listings, with up-to-date gun values and detailed descriptions for more than 500 models of Colt firearms. Updates, including all of the hottest new models introduced since the last edition, make Standard Catalog of Colt Firearms 2nd Edition your go-to source for everything "Colt." ...Show more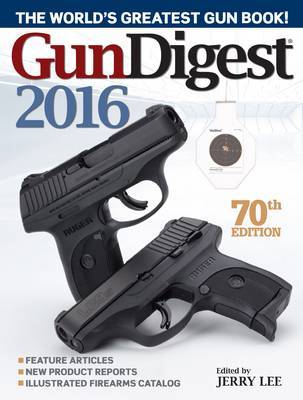 $75.00
NZD
Category: Guns & Knives
THE 70TH EDITION OF THE WORLD'S GREATEST GUN BOOK! Firearm enthusiasts and shooting sportsmen everywhere recognize Gun Digest as the leading source for information on the latest guns and related gear. Entertaining articles by some of the top names in gun and outdoor writing cover all categories of rifl es, handguns and shotguns. You'll find historical profiles of great guns of the past, hunting stories about the best gun for the game, reports on the year's new models, and how-to articles for the do-it-yourself gunsmith. Feature topics include the state of the AR, favorite auto pistols, shotguns for women, value-priced rifles, the ultimate single-action, handloading tools, cartridges for elk, guidelines for the use of deadly force, and many more. It's the most comprehensive collection of firearms information in print today! The 70th Edition of Gun Digest for 2016! IT'S ALL HERE! * Rifles, Handguns, Shotguns* Catalog & Buyer's Guide* Ballistics Tables* Ammo and Optics* Gallery of Fine Custom Guns* Industry Web Directory ...Show more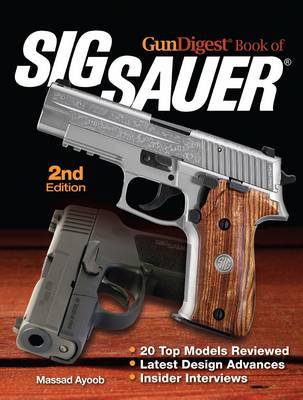 $69.99
NZD
Category: Guns & Knives
In Gun Digest Book of SIG-Sauer 2nd Edition, pre-eminent fighting handgun trainer Massad Ayoob takes an in-depth look at some of the finest pistols on the market. In this revised 2nd Edition: * First-hand gun reviews evaluate handling characteristics, design and performance * Insider reviews explain dev elopments over the past 10 years * New chapters cover the most popular new models, and revisions explain significant changes to existing models If you own a SIG-Sauer pistol, have considered buying one or just appreciate the quality of these fine pistols, this is the book for you! ...Show more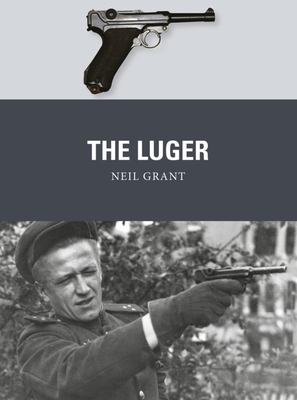 The Luger
by Neil Grant; Alan Gilliland (Illustrator); Johnny Shumate (Illustrator)
$34.99
NZD
Category: Guns & Knives | Series: Weapon Ser.
Patented in 1898 and produced from 1900, Georg Luger's iconic semi-automatic pistol became synonymous with Germany's armed forces throughout both world wars. Initially chambered for the 7.65×21mm round, from 1902 the Luger was designed for DWM's 9×19mm round, which even today remains the most popular mi litary handgun cartridge. It was adopted by the Imperial German Navy in 1904, followed by the German Army in 1908, receiving the name Pistole 08. Despite being supplanted by the Walther P38, the Luger remained in widespread service with all arms of Nazi Germany's armed forces throughout World War II, and even equipped East Germany's Volkpolizei in the years after 1945.Featuring full-colour artwork, expert analysis and archive and present-day photographs, this engaging study tells the story of the Luger, the distinctive and deadly semi-automatic pistol that has come to symbolize Germany's armed forces in the 20th century. ...Show more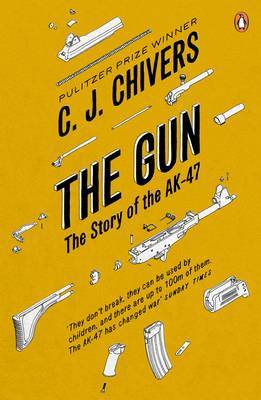 $30.00
NZD
Category: Guns & Knives
The AK-47, or 'Kalashnikov', is the most abundant and efficient firearm on earth. It is so light it can be used by children. This book tells an alternative history of the world as seen through these terrible weapons. It traces them back to their origins in the early experiments of Gatling and Maxim.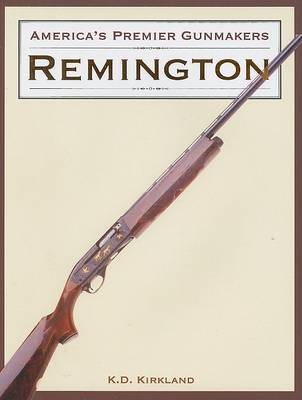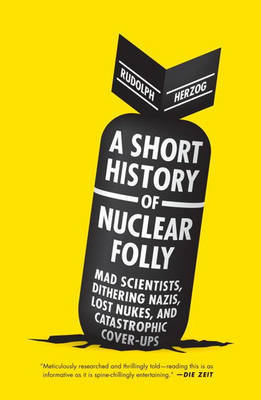 $34.99
NZD
Category: Guns & Knives
In the spirit of Dr. Strangelove and The Atomic Cafe, Rudolph Herzog has here created a bleakly sardonic catalogue of atomic blunders and nuclear near-misses revealing the hushed-up and forgotten episodes in which the great powers have gambled with catastrophe. Rudolph Herzog is already well know as the historian behind the popular history title Dead Funny, which looked at humour in Nazi Germany. Now, he turns to the archives once again to produce an account that will raise important questions on international nuclear policy. ...Show more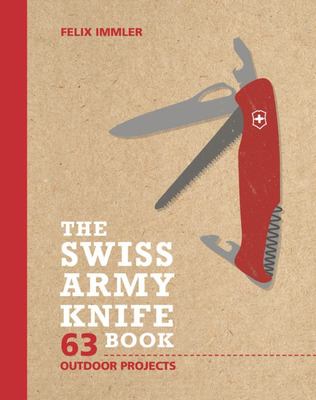 $32.99
NZD
Category: Guns & Knives
Woodsman Felix Immler reveals how we can build a comfortable camp in the wilderness using nothing more than a pocket knife. Simple natural materials are used for making a waterproof roof, a chair, a bed, a table, a fridge, and an oven, as well as for carving spoons, knifes, and bowls. You can even grill a chicken on a self-made, water-driven skewer. The book is full of ideas for exciting and thrilling activities, suitable for families and teens as well as adult explorers. ...Show more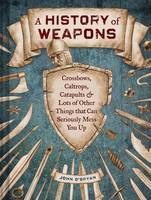 $34.99
NZD
Category: Guns & Knives
From butterfly swords to bo staffs, the only history of weapons you'll ever want. John O'Bryan hilariously explains weapons like the Bola, Atlatl, Khopesh, Aspis, Falx, Tomahawk, and Flaming Pigs (for real), while delivering real content about history, uses and badass potential. Stories about Attila the Hun, Genghis Khan, the 'peaceful' Shaolin monks and the ass-whipping Rajput's of India compliment fun sidebars like 'So You Want to Sieze a Fortified City.' Each entry features an illustration of the weapon, either on its own or in action. A smart package and a great price point complete a book that will elicit a nerdy gasp of appreciation from anyone who can still make good explosion noises. ...Show more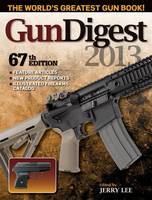 $65.00
NZD
Category: Guns & Knives
The definitive resource for firearms enthusiasts, "Gun Digest 2013" is the firearm industry's answer to an annual report to customers. The extensive editorial carries carefully researched articles on interesting aspects of the shooting sports. Contributing editors provide annual reports of new product n ews in the major firearms categories. The illustrated arms and accessory catalogue, updated each year, carries the latest listings, specifications and prices. Finally, the annually updated Directory of the Arms Trade is the most extensive and well-maintained industry directory in existence. This superior guide features 256 colour pages that highlight product reports and advancements in the firearms field. "Gun Digest 2013" encompasses all the firearm details shooters and collectors are looking for. ...Show more