$65.00
NZD
Category: Art & Design
Llew Summers (1947-2019) was a rarity in the art world - a figurative artist in a scene dominated by abstract practices. Llew Summers: Body and Soul depicts the work and life of one of New Zealand's most recognisable sculptors, a man of great warmth and astonishing vitality, whose works are daring, sens ual and provocative.John Newton takes us from Summers' beginnings as a self-taught artist, through his relationships and family life, to his success as a highly visible sculptor with works found in public spaces throughout New Zealand.We follow Summers' progression as an artist, a true independent, working outside the hierarchies of the art world. His early monumental works in concrete made him a public fixture, with themes of nurture and nature, sexuality and solidity seen in his idealised female forms. As he discovered carving in wood and marble, the work became more subtle and increasingly dynamic. From the early 2000s, following his first trip to Europe, religious imagery entered Summers' work in ways that extended both his visual and thematic range, and introduced a more overtly spiritual element. His later career features depictions of Christ, angelic winged figures and large, ambitious works in bronze.Illustrated with more than 200 photographs, including newly commissioned images of Summers' works, Llew Summers: Body and Soul is a joyful record of a life in sculpture and a testimony to the value of public art. ...Show more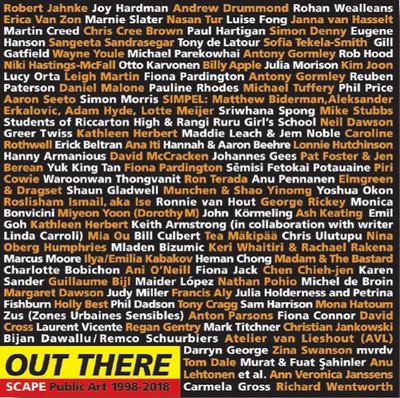 $79.99
NZD
Category: Art & Design
It has been 20 extraordinary and exciting years since SCAPE Public Art began to revolutionise the open spaces of Otautahi Christchurch ¿ and public arts practice in Aotearoa New Zealand. This bold initiative stepped outside the gallery and into the streets, to make contemporary art, both national and in ternational, truly public in a fresh and invigorating way. And it did so, uniquely for this country, by involving industry and business, and the city¿s various communities, in commissioning and realising arts projects and permanent works. Out There: SCAPE Public Art 1998¿2018 tells the story of this fruitful association and celebrates two decades of achievement since SCAPE¿s first biennial, then known as Art & Industry, was held in 2000. Drawing on more than 100 interviews with the originators and supporters of SCAPE, and with many of the more than 230 artists who have been involved, well-known arts commentator Dr Warren Feeney has written a lively and appealing account. He considers both the stunning works made possible by SCAPE and the unexpected and beneficial partnerships that have developed in Christchurch, particularly after the 2010¿11 earthquakes. Fascinating, richly illustrated and superbly designed, Out There: SCAPE Public Art 1998¿2018 is a beautiful and significant book. No one interested in the visual arts will want to be without it. ...Show more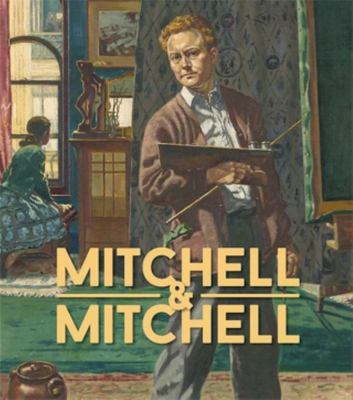 $79.99
NZD
Category: Art & Design | Reading Level: near fine
Leonard C. Mitchell and Leonard V. Mitchell ¿ father and son ¿ are two forgotten artistic heroes. Now, critically studied for the first time, their highlight reel runs long. No other family can likely claim such a diverse contribution to New Zealand art. This beautifully designed and illustrated title b rings together these amazing New Zealanders and breathes life into their phenomenal artistic legacy. Leonard Cornwall Mitchell (1901¿71) has been called the father of New Zealand graphic design; a stand-out illustrator and designer. Some of Mitchell¿s posters, including his welcoming wahine for the Centennial Exhibition, are graphic masterpieces; the epitome of great design. For Mitchell¿s first son, Leonard Victor Mitchell (1925-80), art was a natural family fix. At age 31, he won the first Kelliher Art Award and painted one of New Zealand¿s most ambitious murals (Human Endeavour, installed in Lower Hutt¿s War Memorial Library). But within four years, despite another Kelliher win and multiple big-name portrait commissions, Mitchell moved to Europe, pushed out by Modernism never to return again. Only now, through privileged access to his own repatriated collection, can Mitchell¿s art be fully understood. This incredible body of work has been carefully crafted by the author Peter Alsop and designer Anna Reed (Leonard V. Mitchell¿s grand-daughter), and is a fantastic edition to the kernels of New Zealand¿s art history. ...Show more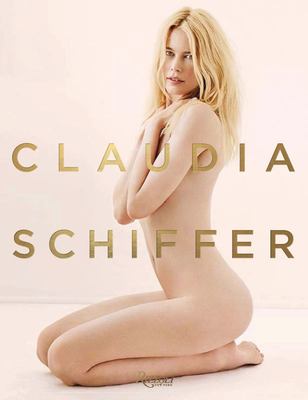 Claudia Schiffer
by Claudia Schiffer; Ellen von Unwerth (Foreword by)
$49.99
NZD
$139.00
(64% off)
Category: Art & Design
This stunning book, curated by Schiffer herself, is a highly personal collection of her favorite fashion moments and a tour-de-force of beauty, tracing her work from übermodel to muse to modern-day icon, as captured by the greatest photographers the fashion industry has known: Richard Avedon, Patrick De marchelier, Arthur Elgort, Steven Klein, Peter Lindbergh, Steven Meisel, Herb Ritts, Francesco Scavullo, Mario Testino, Ellen von Unwerth, and many more. Like Kate: The Kate Moss Book and Becoming, by Cindy Crawford, this visually sumptuous book features the greatest hits of this supermodel and global fashion and beauty icon. From her role as the face of Chanel to her appearance on a thousand magazine covers, Schiffer remains the eternal blonde. Claudia Schiffer is one of the handful of models who have become modern icons  Her face has appeared on the covers of Vogue, Elle, Harper's Bazaar, Cosmopolitan, Vanity Fair--even on the cover of Time. People has listed her among the "Twenty-Five Most Beautiful People" and US magazine among the "Ten Most Beautiful Women" in the world. She was number 73 on the Forbes list of the 100 most influential personalities in the world. She has done the catwalk for the world's greatest designers and is one of the most photographed faces of our time.  Model. Muse. Global fashion icon. Claudia Schiffer is legendary both in terms of accomplishments and longevity. From her discovery at age seventeen in a Düsseldorf discotheque to becoming Karl Lagerfeld's muse and landing multimillion-dollar beauty contracts, Schiffer's record-breaking successes catapulted her to international fame. With a career spanning over three decades, she is still snaring magazine editorials and advertising campaigns today. ...Show more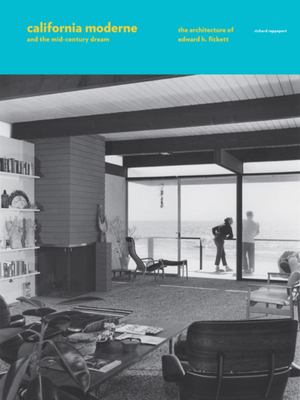 $49.99
NZD
$119.00
(57% off)
Category: Art & Design
A dazzling presentation of the mid-century modern California style, offering a fresh perspective on the work of this influential yet widely unknown figure.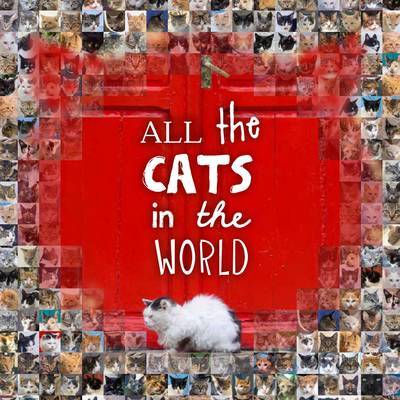 $19.99
NZD
Category: Art & Design
A visual feast celebrating cats found throughout the world. Cute and uplifting, this book celebrates cats everywhere, with photographs taken all around the world, it is a quirky take on cats happily ensconsed in life everywhere on the planet. From Morocco to Norway, Africa to Asia.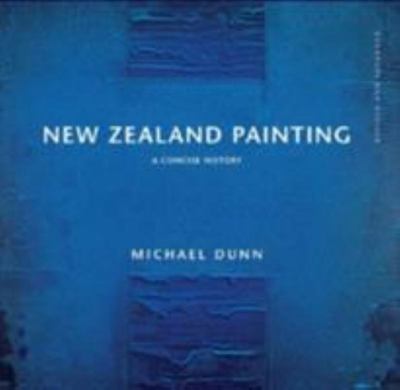 $99.99
NZD
Category: Art & Design | Reading Level: very good
New Zealand Painting: A Concise History is a completely revised and updated edition of Michael Dunn's essential overview of New Zealand painting, A Concise History of New Zealand Painting. It is presented here in a new format as a companion volume to New Zealand Sculpture: A History (AUP, 2002). To his comprehensive survey of painting from colonial times Dunn now adds the painters and paintings of the 1990s, bringing the book up to the present day.Several of the original chapters are extended and a completely new chapter covers the exciting area of contemporary painting by Maori and Pacific Island artists. The book includes over 130 colour plates, many of which are new in this edition, along with nearly 50 black and white reproductions. No reader, no institution can afford to be without Dunn's two books celebrating the creativity, the diversity and the talent of New Zealand artists. ...Show more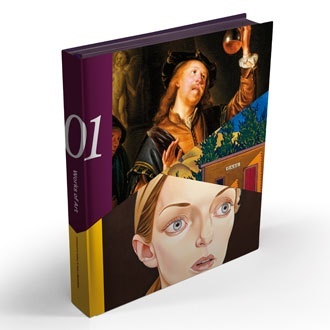 101 Works of Art
by Sarah Pepperle; Christchurch Art Gallery Staff (Contribution by)
$79.99
NZD
Category: Art & Design
In this large, beautifully presented book, Christchurch Art Gallery showcases 101 treasures from its collection – paintings, drawings, sculpture, film and photographs that stand out in a line-up of New Zealand's most significant collected works. Enjoy thoughtful, conversational texts by Lara Strongman, Ken Hall, Felicity Milburn, Nathan Pohio, Peter Vangioni and Jenny Harper – written to feel as if the reader is standing with the curator in front of the painting. Also includes insightful interviews with artists and curators. Deisgned by award-winning artist and designer Aaron Beehre, this will be the art book to buy this year! ...Show more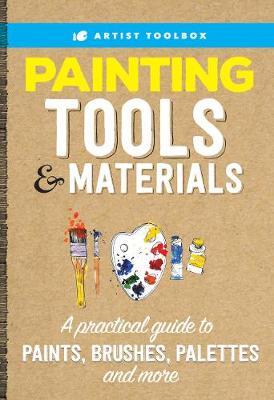 $22.99
NZD
Category: Art & Design | Series: Artist's Toolbox
Discover the essential tools, materials, and techniques needed to get started in painting. The Artist's Toolbox series provides easy-to-use reference guides for beginning and aspiring artists. While many instructional art books gloss over important concepts, focusing instead on how to simply replicate a piece of art, the Artist's Toolbox series breaks down the whats, whens, whys, and hows of each relevant tool or technique, clearly demonstrating its purpose and how to employ it to achieve desired effects. In Painting Tools & Materials, artists will discover the important differences in brush styles, sizes, shapes, and types; how each brush is used to create different types of strokes; and how different types of brushes interact with various paints and supports. Artists will learn how to properly load brushes with paint, how to shape brushes to create specific strokes and effects, when to choose synthetic-hair over natural-hair, and much more. Experienced art instructors focus on the key concepts and practical aspects of working with specific tools, materials, and mediums to impart a complete understanding for those seeking to learn the fundamentals of painting. ...Show more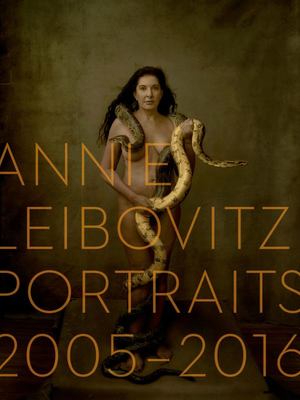 $140.00
NZD
Category: Art & Design
In this new collection from Annie Leibovitz, one of the most influential photographers of our time, iconic portraits sit side by side never-before-published photographs. Afterword by Annie Leibovitz. Annie Leibovitz: Portraits 2005-2016 is the photographer's follow-up to her two landmark books, Annie L eibovitz: Photographs, 1970-1990 and A Photographer's Life, 1990-2005. In this new collection, Leibovitz has captured the most influential and compelling figures of the last decade in the style that has made her one of the most beloved talents of our time. Each of the photographs documents contemporary culture with an artist's eye, wit, and an uncanny ability to personalize even the most recognizable and distinguished figures. ...Show more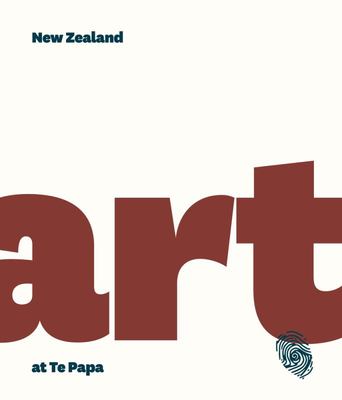 $75.00
NZD
Category: Art & Design
Te Papa holds New Zealands national art collection, whose origins date back to 1865 and the establishment of the then Colonial Museum (later the Dominion and then the National Museum). Built up over the years by a succession of directors and curators, the collections 40,000 works track New Zealand histo ry and the art movements within it. In this generous book, Te Papas curators and a wide range of other expert art writers showcase the strengths of the New Zealand art collection by discussing around 270 works. From very early colonial work through to recent acquisitions, and including photography, their essays offer insights into the art, the artists and the context and issues that drove them. The book is complemented by biographies of all the featured artists, making it a valuable resource. ...Show more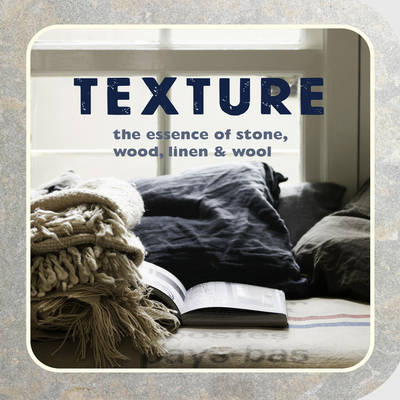 $12.99
NZD
$19.99
(35% off)
Category: Art & Design
In a world dominated by new technology, the digital, and the computerized, natural materials have never seemed more appealing. In this alluring little book, the textures of the natural world are seen both close up and in the home, providing a wealth of visual inspiration. Any interior decorator will tel l you that the role of texture in interiors is a well-kept secret. Texture adds depth, detail, and definition, and it delights the eye. It draws us into a space and invites us to explore, to run our fingers over different surfaces, to caress cashmere or stroke glossy wood. We associate different textures with different moods. Rough, unfinished textures such as unfinished wood and crumpled hand-woven linen are warm and natural. They signal rustic charm; a picket fence and a vegetable patch. Sleek marble and glossy polished wood, on the other hand, feel cool and formal and are associated with all things slick, chic and metropolitan--a black town car on a dark night, martinis in a hotel bar. Infinitely versatile, these natural materials and textures can be used in an array of different guises to create the perfect interior. ...Show more