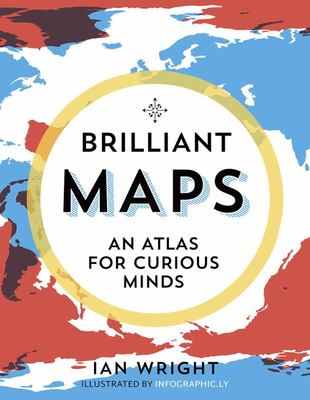 $45.00
NZD
Category: Atlases
See the world anew with this unique and beautifully designed infographic atlas. Which nations have North Korean embassies? What percentage of young people live with their families? Which country lists volleyball as its national sport? How much does it cost to get a pint around the world? And where can you find lions in the wild? Revelatory, thought-provoking and fun, Brilliant Maps is a unique atlas of culture, history, politics and miscellanea, compiled by the editor of the iconic Brilliant Maps website. As visually arresting as Information is Beautiful and as full of surprising facts and figures as any encyclopaedia, Brilliant Maps is a stunning piece of cartography that maps our curious and varied planet. For graphic design enthusiasts, compulsive Wikipedia readers and those looking for the sort of gift they buy for someone else and wind up keeping for themselves, this book will change the way you see the world and your place in it. ...Show more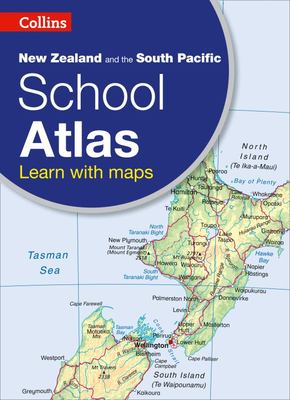 $26.99
NZD
Category: Atlases
This introductory atlas for secondary school students aged 11-14 is designed to help students develop map, atlas and data handling skills. The content adheres closely to the requirements of the New Zealand and South Pacific school Curriculum. It features 80 pages of clear, easy to read maps, satellite i mages, an atlas skills section and hundreds of statistics.Its clear and accessible layout will motivate pupils of all abilities at secondary school. An easy to follow introductory 'map and atlas skills' section, useful for both teacher and pupil, is followed by clear, easy to read reference maps presented with locator maps, fact boxes and flags, descriptive text, detailed map keys and photos.The latest available country-by-country statistics are listed in a separate section and the index includes full latitude and longitude values.Colour coding of the titling and marginalia aids the identification of the sections within the atlas. ...Show more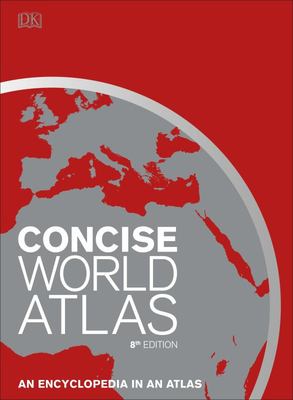 $48.00
NZD
Category: Atlases
The atlas of everything you need to know about our planet today. This encyclopedic view of our planet, fully revised and updated for the 8th edition, sets new standards in cartographic excellence. Created using the latest digital techniques and satellite data, high-definition maps of the whole world ar e complemented by superb photographs, diagrams and topic maps. First published in 2001, this extensive atlas is an invaluable reference for home, school, and office. The opening section is a fascinating introduction to our world with a series of maps that illustrate its physical, political, economic, and demographic geography. The main section is a series of beautifully clear and concise maps that give a superb overview of the world's continents. Each page contains a wealth of extra information that helps to separate this atlas from so many others, including inset maps, photographs and text to help give a real flavour of the geography and culture of a region. New information in this edition includes everything from revised country names, such as Eswatini for Swaziland, to updated country statistics and population numbers. Linking all of this together is a fully cross-referenced index containing 80,000 place names, making Concise World Atlas a truly in-depth portrait of our planet. ...Show more
$79.99
NZD
Category: Atlases | Series: Atlas Obscura Ser.
Inspiring equal parts wonder and wanderlust, Atlas Obscura celebrates over 700 of the strangest and most curious places in the world. The second edition, revised and updated with 20% new material, reveals more hidden wonders. Among them: The Glowing Termite Mounds of Emas Brazil, The secretive FBI Spy H ouse in Washington DC, the spooky Pirate Cemetery in Madagascar, and in Whitehorse, Canada, the The World's Largest Weathervane. Created by Joshua Foer, Dylan Thuras (the founders of Atlas Obscura) and Ella Morton, Atlas Obscura revels in the weird, the unexpected, the overlooked, the hidden and the mysterious. Every page expands our sense of how strange and marvellous the world really is. And with its compelling descriptions, hundreds of photographs, surprising charts, maps for every region of the world, it is a book to enter anywhere, and will be as appealing to the armchair traveler as the die-hard adventurer.  ...Show more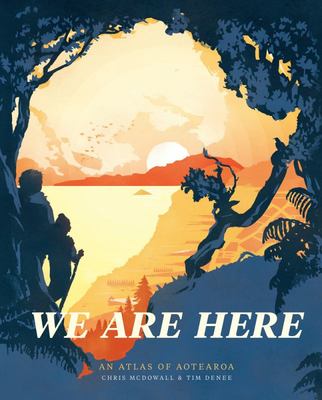 $70.00
NZD
Category: Atlases
An extraordinary visual data book like no other. Clustered yet scattered, we New Zealanders live across the country's physical landscapes, experiencing its varied weather and environments. We co-create its political, economic and social systems on a daily basis. Each of us has a particular view of Aotea roa, yet nobody comprehends the whole. This book's sets of maps and graphics help New Zealanders make sense of their country, to grasp the scale, diversity and intricacies of Aotearoa, and to experience feelings of connection to land, to place, to this time in our history, and to one another. By making data visible, each graphic reveals insights about Aotearoa. They answer a range of questions: Who visits us? How were these lands formed? Where do we live and work? How equal are we? How do we hurt ourselves? Where do our cats go to at night? This compelling mixture of charts, graphs, diagrams, maps and illustrations is functional, beautiful, insightful and enlightening. It tells us where we are, here, in 2018. Essays by some of New Zealand's best thinkers complete the package. ...Show more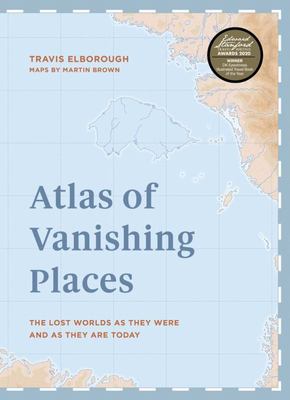 $45.00
NZD
Category: Atlases | Series: Unexpected Atlases Ser.
Maps offer us a chance to see not just how our world looks today, but how it once looked. But what about the places that are no longer mapped? Cities forgotten under the dust of newly settled land? Rivers and seas whose changing shape has shifted the landscape around them? Or, even, places that have see mingly vanished, without a trace? Travis Elborough takes you on a voyage to all corners of the world in search of the lost, disappearing and vanished. Specially commissioned cartography showing each place as It once was and how it is today and archive photography bring these incredible stories to life. ...Show more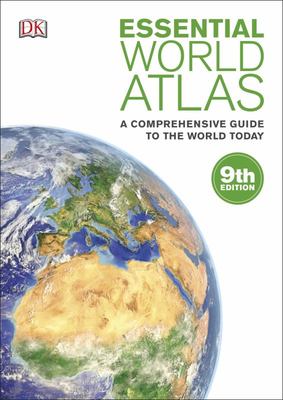 $30.00
NZD
Category: Atlases
From the vast Sahara desert to the smallest European cities, and with over 65 maps using the latest digital mapping, the Essential World Atlas 9th Edition brings you the Earth in more detail than ever before. The Essential World Atlas 9th Edition is the indispensable guide to our fascinating planet, map ping the political and physical world, the global economy, time zones, population, languages, climate, region, and global conflict with information, photographs, and diagrams. You can explore data profiles of each country with detailed facts, key statistics and time zones from across the globe. Delve further into the geography of our planet with a full index of over 20,000 entries, making the Essential World Atlas 9th Edition the perfect reference for business, home or school. Previous edition ISBN 9781409366096. ...Show more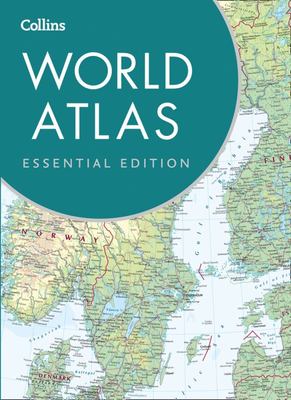 $27.99
NZD
Category: Atlases | Series: Collins World Atlas Ser.
Key statistics, facts and flags for every country of the world are included in the introductory section giving the user quick access to essential facts. These are supplemented by internet links to the most appropriate websites which provide opportunities for the reader to investigate issues further. Sev eral world ranking tables are given, including highest mountains, deepest lakes and largest countries, making this atlas ideal for quizzes and crosswords. With over 36,000 place names, this atlas gives the user a detailed reference map with extensive worldwide coverage at a great price. ...Show more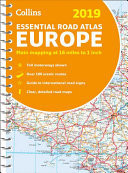 $32.00
NZD
Category: Atlases
This up-to-date spiral bound road atlas of Europe contains clear, detailed road mapping, perfect for touring the Mediterranean, Iberian peninsula, Scandinavia and many other European tourist destinations. Scale of main maps 1:1,000,000 (1 cm to 10 km / 1 inch to 16 miles). Euroroutes and motorways are e asily distinguished. The maps also show international road classifications, road distances in kilometers and relief is shown by attractive layer tints. Includes route planning maps, over 100 scenic routes shown, toll motorways, guide to international road signs, driving advice, route maps of 64 major cities, street plans of 16 major cities, locator diagrams on each page to help you navigate, and more detailed road maps extending from Amsterdam to Munich, making route following easier through this densely populated area. Inlcudes top 25 European destinations as recommended on Tripadvisor(R). Extends from the North Cape (Norway) to Gibraltar and from Ireland to east of Moscow. Includes Iceland and Cyprus. ...Show more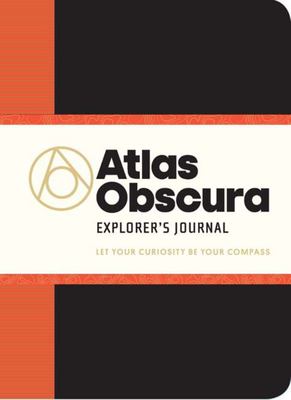 $39.99
NZD
Category: Atlases | Series: Atlas Obscura Ser.
Atlas Obscura, the 2016 bestseller, offered rabid travellers and dreamers a new travel bucket list of places off the beaten path. Now, Atlas Obscura Explorer's Journal will help them keep track of where their wanderlust takes them, and all their adventures along the way. A lay-flat paperback with stora ge pocket, this journal features blank pages for travellers to write their itineraries and plans, key contacts, and journal entries about their travels near or far. The notebook also includes a 32-page section featuring short guides to 12 of the world's most wondrous cities. Each city guide includes a map and short entries for 20-30 obscure sites in each location, plus Atlas Obscura-inspired travel tips for the city ('How to explore the back alleys of Cairo the Obscura Way'). Featured cities: New York, London, Los Angeles, Paris, Berlin, Tokyo, Budapest, Moscow, Shanghai, Mexico City, Buenos Aires, and Cairo. A perfect gift for travellers of all ages, including students planning a big trek, adults plotting local weekend excursions, and anyone who wants to note his or her travel dreams and wish lists. Glowing reviews for Atlas Obscura predicted the bestselling book would spark wanderlust. Here's the book for those inspired to hit the road (and go off the beaten path). ...Show more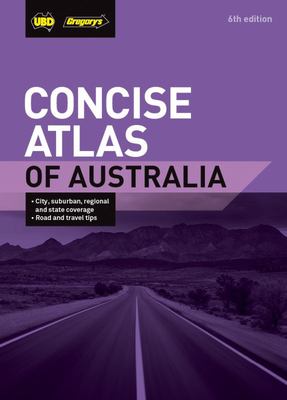 $24.99
NZD
Category: Atlases
The Concise Atlas of Australia is the perfect travelling companion for those wanting a good overview of Australia. Content includes: Detailed city centre map coverage for capital cities for every state and territory Extensive suburban (metro) and regional map coverage of state and territory capital cit ies Common-scale mapping across state-based maps Tollways Accredited visitor information locations Quick find guide to mapping content Fuel consumption chart/calculator Distance charts for mainland Australia and Tasmania Easy-to-follow inter-city route maps Road travel tips Health and safety while on the road Information on planning your trip including passports and visa information Comprehensive index Top 10 highlights of Australia's natural wonders, beaches, walking tracks, festivals and sporting events All you need for your trip around Australia in one handy book! ...Show more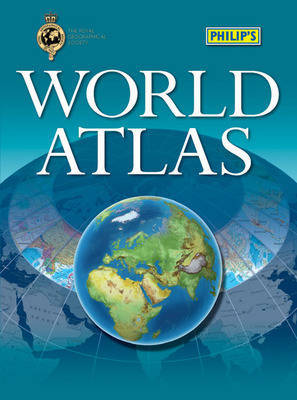 $47.99
NZD
Category: Atlases
With 96 pages of authoritative world maps, a comprehensive index, 67 city maps, and a thematic section providing information on topics covered in geography, humanities and economics courses, "Philip's World Atlas" is recommended for students as well as for general home reference. The 96 pages of physica l and political maps give a balanced coverage of the world at well-chosen scales. The hill-shading on the physical maps provides an exceptionally vivid portrayal of landforms.The 32-page introductory section - 'The World in Focus' - covers key geographical themes such as the Earth's position in the Solar System, the structure of the Earth, climate and weather, the environment, population, resources, economics and international organizations. The 48-page 'World Cities' section provides urban-area and city-centre maps marking tourist sites for 67 of the world's most important cities, backed up by a comprehensive index. Full-page satellite images for 9 of the cities featured complete this section. The 35,000-name index includes geographical features as well as towns and cities, with both letter-figure grid references and latitude and longitude co-ordinates. ...Show more