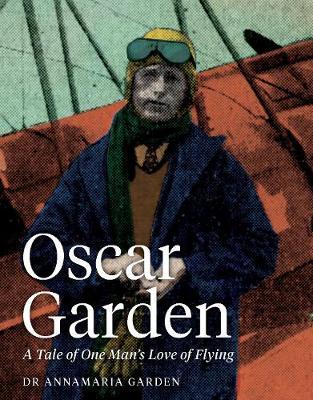 $45.00
NZD
Category: Aviation | Reading Level: near fine
One day in 1930, a man walked into a department store in London and bought an aeroplane. Having just learned to fly, Oscar Garden dreamed of flying to Australia. In his newly purchased aeroplane, he did just that. This adventure and myriad others this risk-taker embarked on are recounted in this book. O scar's love of flying saw him joy riding to many places in the world, including New Zealand, South Africa, and up through Africa to Palestine. While based in London, he joined British Airways and Imperial Airways flying flying boats across the Empire. Finally, he came to rest in Auckland, New Zealand, after delivering the Awarua, the second of New Zealand's flying boats, used during World War II for communication and travel, reducing New Zealand's isolation. He became Chief Pilot of TEAL, the New Zealand airline, for half of the war years and beyond, and eventually resigned due to serious disagreement over management and political agendas. This biography describes Oscar Garden's fascinating journey through these episodes. ...Show more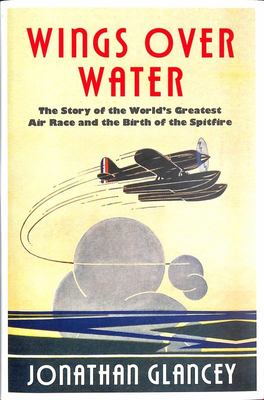 $45.00
NZD
Category: Aviation
The thrilling story of the Schneider Trophy, a series of glamorous air races that captivated both sides of the Atlantic and became a driver and celebration of speed and engineering prowess.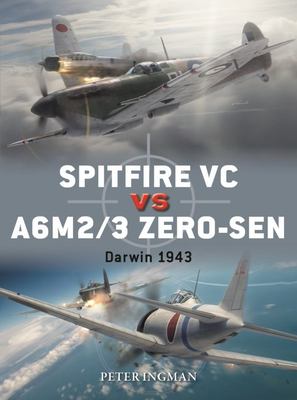 Spitfire VC vs A6M2 Zero-Sen: Darwin 1943
by Peter Ingman; Jim Laurier (Illustrator); Gareth Hector (Cover Design by, Illustrator)
$34.99
NZD
Category: Aviation | Series: Duel Ser.
The little-known yet fascinating story of when two of the most iconic aircraft of World War II dueled in the skies above Australia. Fully illustrated with detailed full-color artwork, this is the gripping story of two iconic aircraft facing off against each other above Australia. Just weeks after Pear l Harbor, Darwin was mauled by a massive Japanese attack. Without a single fighter to defend Australian soil, the Australian government made a special appeal to Britain for Spitfires. A year later the Spitfire VC-equipped No 1 Fighter Wing, RAAF, faced the battle-hardened 202nd Kokutai of the IJNAF, equipped with A6M2 Zero-sens, over Darwin. This was a grueling campaign between evenly matched foes, fought in isolation from the main South Pacific battlegrounds. Pilots on either side had significant combat experience, including a number of Battle of Britain veterans. The Spitfire had superior flight characteristics but was hampered by short range and material defects in the tropical conditions, while the Japanese employed better tactics and combat doctrine inflicting serious losses on overconfident the Commonwealth forces. ...Show more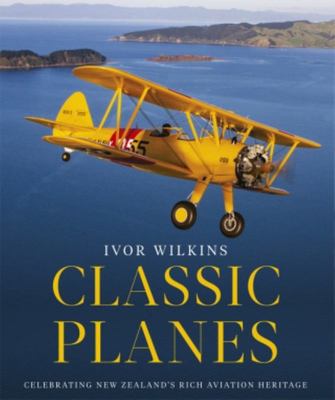 $85.00
NZD
$95.00
(10% off)
Category: Aviation
New Zealand has long held a passion for its aviation history - the bravado, ingenuity and trailblazing spirit says a lot about who we are. Classic Planes celebrates that legacy, from the first fledgling beginnings to the present day. With eloquence and colour, bestselling author Ivor Wilkins itraces the story of planes in New Zealand, beginning with the exploits of Richard Pearse and shining a light on other local pioneers, Jean Batten and Tim Wallis among them. He also examines the machines from bygone eras, celebrating those who lovingly restore planes in the modern day, and revels in our ongoing love affair with winged wonders. Tiger moths and taperwings comingle with staggerwings, spitfires, mosquitoes and Mustangs, all figures of our airborne past. In Classic Planes, breathtaking new photography is complemented by archival imagery, revealing a truly special and important celebration of planes and people. As the author notes in his preface- 'love is in the air' . . . ...Show more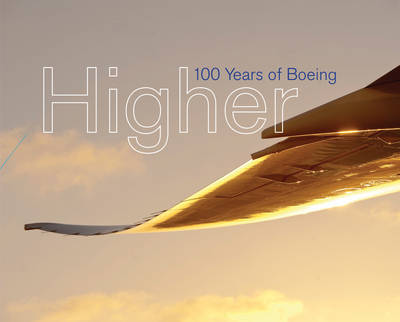 $75.00
NZD
Category: Aviation
Over the course of a century, the Boeing Company has grown from a small outfit operating out of a converted boathouse—producing a single pontoon plane made from canvas and wood—into the world's largest aerospace company. The thrilling story of the celebrated organization is one filled with ambition, ingenuity and a passion to exceed expectations. In this lavishly illustrated book, published to coincide with Boeing's 100th anniversary, Pulitzer Prize–nominated author Russ Banham recounts the tale of a company and an industry like no other—one that has put men on the moon, defended the free world and changed the way we live. ...Show more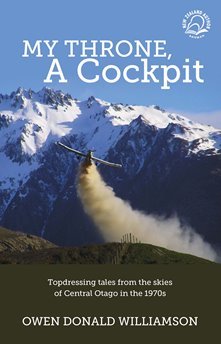 $19.99
NZD
$39.99
(50% off)
Category: Aviation | Reading Level: Near Fine
When your office is the cockpit of a topdressing aeroplane, it's hard not to think of your seat as a throne. As your daily commute takes in the grandeur of the mountains, the beauty of the sunrise and the sight of the world going about its business below, ...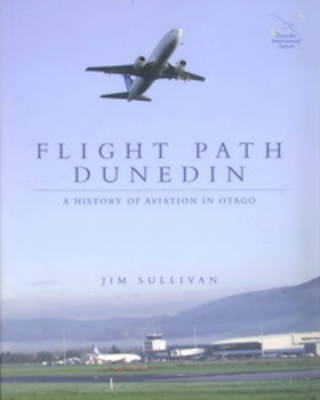 $49.99
NZD
Category: Aviation
Did New Zealand aviation begin in Arrowtown in 1869? Did a Dunedin man make New Zealand's first flight in 1910? The story of aviation in Otago throws up some intersting questions and the answers, along with the detailed history of Dunedin's airports at Green Island, Taieri and Momona, provide a fascinat ing story of how we have ambraced flyings as "the way to travel". Published to mark the 50th anniversary of Dunedin Inernational Airport at Momona. ...Show more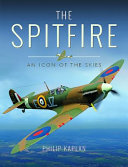 $89.99
NZD
Category: Aviation
The magnificent Vickers Supermarine Spitfire, together with its able partner the Hawker Hurricane, saved Britain from Nazi invasion in the summer of 1940 and irrevocably changed the course of the Second World War. This new book from Philip Kaplan celebrates one of history's most important weapons in a g lorious new light. A British national icon, the Spitfire is the best-known symbol of the war years for generations of Britons. From the deep, haunting growl of its Rolls-Royce engine, to the elegant style of its elliptical wing, it is perhaps the most famous and revered combat airplane ever built. Kaplan investigates just what it is that fuels the Spitfire's compelling mystique. During wartime, it held an unrivaled reputation amongst Allied and Axis airmen. Today, it continues to hold aviation enthusiasts in thrall. Kaplan highlights the immeasurable contributions of Spitfire designers Reginald J. Mitchell and Joseph Smith, test pilots Jeffrey Quill, Mutt Summers and Alex Henshaw, and ace Spitfire pilots including Al Deere, Sailor Malan and Pierre Clostermann. All added to the legend of this lovely, but deadly, little fighter. The origin and evolution of the plane are tracked, and the story of the marvelous Merlin engine that powered so many Spitfires through those challenging war years and beyond is brought to life. Kaplan considers the phenomenon of the burgeoning warbird movement, a worldwide effort to restore, preserve and display scores of Spitfires and many other military aircraft types for hundreds of thousands of air show visitors the world over. There are only a few airworthy Mark I Spitfires today and this book centres round the Mk Ia AR213, whose total restoration to flying status was completed in 2008\. Much of its colourful background is described, as is the experience of flying it, in the words of both Tony Bianchi and Jonathan Whaley, who have flown it for many years and, arguably, know it better than anyone. In this, the eighth decade of Mitchell's brilliant fighter, Spitfire: An Icon of the Skies is dedicated to the craftsmen and women who built it. ...Show more
Topgun
by Dan Pedersen
$24.00
NZD
Category: Aviation
When American fighter jets were being downed at an unprecedented rate during the Vietnam War, the U.S. Navy turned to a young lieutenant commander, Dan Pedersen, to figure out a way to reverse their dark fortune. On a shoestring budget and with little support, Pedersen picked eight of the finest pilots to help train a new generation to bend jets like the F-4 Phantom to their will and learn how to dogfight all over again. What resulted was nothing short of a revolution -- one that took young American pilots from the crucible of combat training in the California desert to the blistering skies of Vietnam, in the process raising America's Navy combat kill ratio from two enemy planes downed for every American plane lost to more than 22 to 1. Topgun emerged not only as an icon of America's military dominance immortalized by Hollywood but as a vital institution that would shape the nation's military strategy for generations to come. Pedersen takes readers on a colorful and thrilling ride-from Miramar to Area 51 to the decks of aircraft carriers in war and peace-through a historic moment in air warfare. He helped establish a legacy that was built by him and his "Original Eight" - the best of the best - and carried on for six decades by some of America's greatest leaders. Topgunis a heartfelt and personal testimonial to patriotism, sacrifice, and American innovation and daring. ...Show more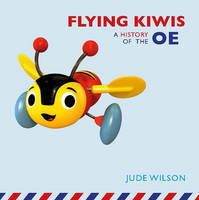 $45.00
NZD
Category: Aviation | Reading Level: Very Good
This first book-length history of the OE (Overseas Experience) phenomenon is based on the oral accounts of several hundred New Zealand travellers, representing every decade of the OE and supported by the ephemera of popular culture that surround it, including advertising and overseas media material. Fly ing Kiwis also presents a comprehensive history of the unique support network and industry that has emerged and evolved as a consequence of the OE. It is illustrated throughout and provides a record of a dynamic travel phenomenon that has, over the past six decades, involved hundreds of thousands of New Zealanders. ...Show more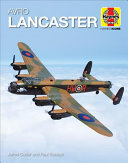 Avro Lancaster
by Jarrod Cotter; Paul Blackah
$29.99
NZD
Category: Aviation | Series: Haynes Icons Ser.
During the Second World War, RAF Lancaster bombers took the conflict into the very heart of Hitler's Third Reich, and flew some of the most daring operations of the war. Surprisingly, of the 7,377 Lancasters built, only two survive today, one in Britain and one in Canada. Produced with the full coopera tion of the RAF's Battle of Britain Memorial Flight, and illustrated with incredible photographs, Avro Lancaster gives a rare and fascinating insight into how the Lancaster bomber was constructed, flown and operated, together with details of how it is serviced and maintained. ...Show more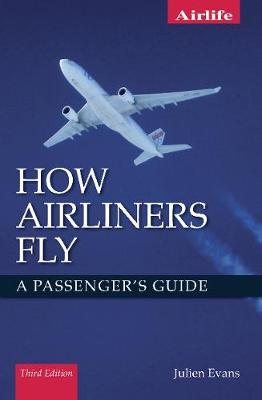 $39.99
NZD
Category: Aviation
In this revised third edition Julien Evans explains, in straightforward everyday language, about the airframe and the engines, the flight deck and the controls, how the aeroplane is flown and the routines followed. If you are one of the millions of airline passengers who take to the air daily and have n o idea how an airplane flies or how it is flown - but would like to find out - then How Airliners Fly is for you. It is written by an airline pilot who knows from first-hand experience those questions that are asked most frequently. He knows that for many it is an interest born of curiosity, and in some cases, caused by fear. In this revised third edition Julien Evans explains, in straightforward everyday language, about the airframe and the engines, the flight deck and the controls, how the airplane is flown and the routines followed. In fact, it explains everything the average passenger may wish to know. "... balanced, informative, comprehensive, totally accurate and , most importantly, interesting." - Pilot magazine AUTHOR: Julien Evans flew Boeing 737s, 757s and 767s during a 36-year career. He was also an instructor and examiner on these types. Now retired from airline flying, he maintains his interest in aviation generally and flies light aircraft. 56 colour photographs, 10 diagrams ...Show more