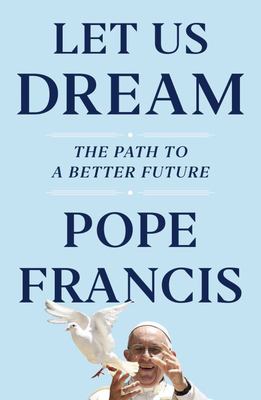 $35.00
NZD
Category: Bibles & Religion | Series: G - Reference,Information and Interdisciplinary Subjects Ser.
In this revelatory, uplifting, and practical book, the preeminent spiritual leader explains why we must--and how we can--make the world safer, fairer, and healthier for all people now. In the COVID crisis, the beloved shepherd of over one billion Catholics saw the cruelty and inequity of our society exp osed more vividly than ever before. He also saw, in the resilience, generosity, and creativity of so many people, the means to rescue our society, our economy, and our planet. In direct, powerful prose, Pope Francis urges us not to let the pain be in vain. He begins Let Us Dream by exploring what this crisis can teach us about how to handle upheaval of any kind in our own lives and the world at large. With unprecedented candor, he reveals how three crises in his own life changed him dramatically for the better. By its very nature, he shows, crisis presents us with a choice: we make a grievous error if we try to return to some pre-crisis state. But if we have the courage to change, we can emerge from the crisis better than before. Francis then offers a brilliant, scathing critique of the systems and ideologies that conspired to produce the current crisis, from a global economy obsessed with profit and heedless of the people and environment it harms, to politicians who foment their people's fear and use it to increase their own power at their people's expense. He reminds us that Christians' first duty is to serve others, especially the poor and the marginalized, just as Jesus did. Finally, the Pope offers an inspiring and actionable blueprint for building a better world for all humanity by putting the poor and the planet at the heart of new thinking. For this plan, he draws not only on sacred sources, but on the latest findings from renowned scientists, economists, activists, and other thinkers. Yet rather than simply offer prescriptions, he shows how ordinary people acting together despite their differences can discover unforeseen possibilities. Along the way, he offers dozens of wise and surprising observations on the value of unconventional thinking, on why we must dramatically increase women's leadership in the Church and throughout society, on what he learned while scouring the streets of Buenos Aires with garbage-pickers, and much more. Let Us Dream is an epiphany, a call to arms, and a pleasure to read. It is Pope Francis at his most personal, profound and passionate. With this book and with open hearts, we can change the world. ...Show more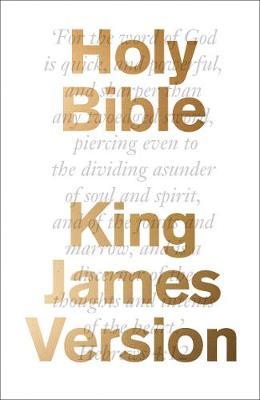 $24.99
NZD
$34.99
(28% off)
Category: Bibles & Religion
'The story of the KJV powerfully resonates with Isaiah's words, that the Word of God is stronger and more powerful than we can imagine. Therefore, against all the odds, this version of the Bible, in its majestic poetry, has given strength, guidance and resilience to communities undergoing momentous chan ge, upheaval and adversity.'- Justin Welby This full text edition of the ever-popular Authorised King James Version Bible includes both the Old and New Testaments, with all its literary beauty and poetic grandeur. Presented in a white and de-bossed foil cover, it is the cornerstone of the William Collins 200-year anniversary celebration. For 400 years, the King James Version of the Bible has represented the epitome of the English language in all its power and glory. Across continents and cultures, its language has changed how we speak, and its message has changed how we live. Loved by many and despised by some, this is a book that has changed the world. 'It is impossible to exaggerate the importance of the King James Bible and its impact on the English-speaking world. Scripture in the vernacular, available widely, one authorised translation to shape the Church, a translation mandated by the king, tying together Church and State. And beyond all practical details, a beautiful, poetic, majestic translation that has stood the test of time. The King James Bible is a wonderful work of literature, and the bedrock of the English language.' The Most Revd and Rt Hon Justin Welby Archbishop of Canterbury (Extract from Foreward) ...Show more
$75.00
NZD
Category: Bibles & Religion
stunning and sure-to-be controversial book that pieces together, through more than two dozen nineteenth-century diaries, letters, albums, minute-books, and quilts left by first-generation Latter-day Saints, or Mormons, the never-before-told story of the earliest days of the women of Mormon oplural marri age,o whose right to vote in the state of Utah was given to them by a Mormon-dominated legislature as an outgrowth of polygamy in 1870, fifty years ahead of the vote nationally ratified by Congress, and who became political actors in spite of, or because of, their marital arrangements. Laurel Thatcher Ulrich, writing of this small group of Mormon women who've previously been seen as mere names and dates, has brilliantly reconstructed these textured, complex lives to give us a fulsome portrait of who these women were and of their osex radicalismo-the idea that a woman should choose when and with whom to bear children. ...Show more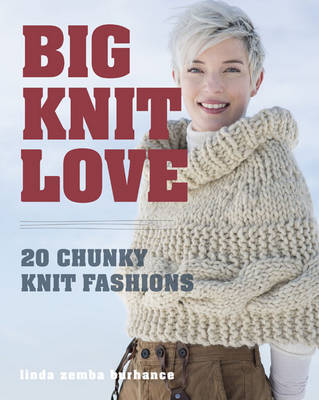 $24.99
NZD
Category: Bibles & Religion
A child's first communion is a very special day, and this keepsake book for both girls and boys celebrates and commemorates that once-in-a lifetime experience. Inside, children can write down the details of the event - including the date, the way they felt, the clothes they wore, and the blessings in th eir life - and post photos of their church, family, and guests. The beautifully decorated pages also feature bible quotes, stories, and prayers. ...Show more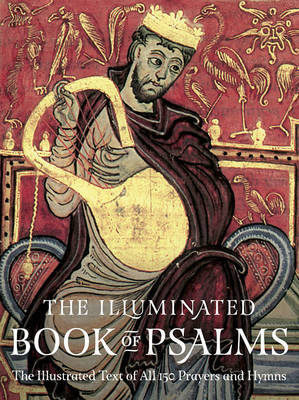 $36.99
NZD
Category: Bibles & Religion
The Book of Psalms is married together here with artwork from medieval manuscripts and intricate borders to create a beautiful jewel of a book that is produced with a silk cover, flexible binding, and ribbon marker, in the style of a unique, illuminated keepsake. All 150 passages from the Book of Psalms , which is revered in many sects of Judaism and Christianity and is one of the best known, most beautifully written sections of the Bible, are included. The 50 works of art from illuminated manuscripts, as well as dozens of borders and smaller illustrations are printed in five colors including simulated gold ink. ...Show more
$27.99
NZD
Category: Bibles & Religion | Series: The\Essential Wisdom Library
An introduction to St. Francis's life and his most profound teachings of faith St. Francis of Assisi is one of the most venerated Christian figures, and his profound teachings, deep love of nature, and commitment to simplicity have resonated with generations of followers. St. Francis of Assisi, the lat est title in the Essential Wisdom Library, offers a simple and universal introduction to Francis's life, his key teachings, and the spiritual practices that enriched his faith and the lives of those who follow his legacy. Author Jon M. Sweeney, one of the most popular Francis interpreters, introduces the iconic Christian as a man of his time and as one whose wisdom transcends eras. Beginning with a timeline of the saint's life, St. Francis of Assisi includes the teachings that made Francis such a unique and powerful figure. His words apply to a diverse set of situations--from advice for people in positions of power, to teachings on gratitude, and the Rule of Life which governed every facet of life for Franciscans. The book concludes with explanations of some of his most powerful practices, which can offer wisdom and insight for our own lives. St. Francis emphasized the importance of living a simple, truthful life, making his spiritual practices just as impactful and relevant in the modern day as they were centuries ago. St. Francis of Assisi is the perfect guide for anyone looking to learn more about the saint or hoping to incorporate his wisdom into their own spiritual lives. ...Show more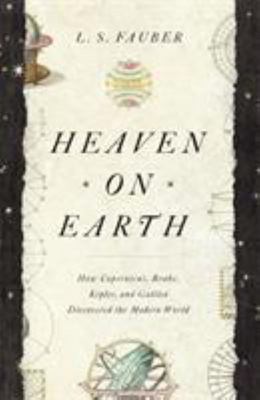 $37.99
NZD
Category: Bibles & Religion
A vivid narrative that connects the lives off our great astronomers as they discovered, refined, and popularized the first major scientific discovery of the modern era: that the earth moves around the sun Today we take for granted that a telescope allows us to see galaxies millions of light years away. But before its invention, people used nothing more than their naked eye to fathom what took place in the visible sky. So how did four men in the 1500's―of different nationality, age, religion, and class―collaborate to discover that the earth revolved around the sun? With this radical discovery that went against the Church, they created our contemporary world―and with it, the uneasy conditions of modern life. Heaven on Earth is an intimate examination of this scientific family―that of Nicolaus Copernicus, Tycho Brahe, Johannes Kepler, and Galileo Galilei. Fauber juxtaposes their scientific work with insight into their personal lives and political considerations, which shaped their pursuit of knowledge. Uniquely, he shows how their intergenerational collaboration was actually what made the scientific revolution possible. Ranging from the birth of astronomy and the methods of early scientific research, Fauber reveals the human story that underlies this civilization altering discovery. And, contrary to the competitive nature of research today, collaboration was key to early scientific discovery. Before the rise of university research institutions, deep thinkers only had each other. They created a kind of family, related to each other via intellectual pursuit rather than blood. Filled with rich characters and sweeping historical scope, Heaven on Earth reveals how the strong connections between these pillars of intellectual history moved science forward―and how, without them, we might have waited a long time for a heliocentric model of the universe. ...Show more
$90.00
NZD
Category: Bibles & Religion
Chapters, beginning with the dawn of human civilization and ending with present day and the future of archaeology, chronicle hundreds of sites and artefacts found in Sumer, Babylon, the Second Temple, along the route of the Exodus, and in many other regions across the Middle East. Timelines bridge hundr eds o years and several empires, maps give readers a visual sense of location, while hundreds of photos and illustrations of rare artefacts and ancient places add to the visual splendour. It concludes with details of what remains to be found and the evolving dynamic of biblical faith in an increasingly scientific world in which archaeologists make daily breakthroughs. ...Show more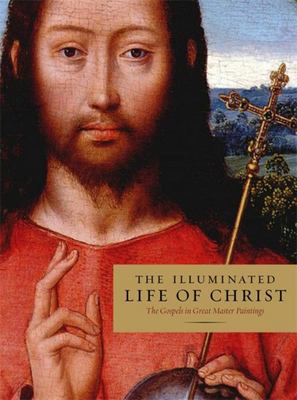 $36.99
NZD
Category: Bibles & Religion
"The Illuminated Life of Christ "brings together the words of the Gospels and the art of the great masters in a beautiful jewel of a book that is printed with a silk cover, a flexible binding, a ribbon marker, and produced in the style of a unique, illuminated keepsake. Eighty passages from the Bible an d 120 works of art printed in five colors, including simulated gold ink, recall the life of Jesus paired with Leonardo Da Vinci's" Last Supper," Venziano's "Walking on Water," Van der Weyden's "Annunciation," Raphael's "Madonna and Child, " Gerard van Honthorst's "Adoration of the Shepherds," and more. ...Show more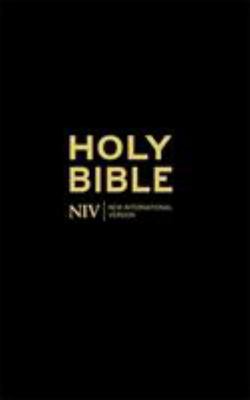 $37.99
NZD
Category: Bibles & Religion | Series: Black Ser.
With over 400 million Bibles in print, the New International Version is the world's most popular modern English Bible. It is renowned for its combination of reliability and readability. Fully revised and updated for the first time in 25 years, the NIV is ideal for personal reading, public teaching and g roup study.This Bible also features: *clear, readable 7.25pt text *easy-to-read layout *shortcuts to key stories, events and people of the Bible *reading plan *quick links to find inspiration and help from the Bible in different life situations. *Short concordanceBritish Text This edition uses British spelling, punctuation and grammar to allow the Bible to be read more naturally. More about the translation This revised and updated edition of the NIV includes three main types of change, taking into account changes in the way we use language day to day; advances in biblical scholarship and understanding; and the need to ensure that gender accurate language is used, to faithfully reflect whether men and women are referred to in each instance. The translators have carefully assessed a huge body of scholarship, as well as inviting peer submissions, in order to review every word of the existing NIV to ensure it remains as clear and relevant today as when it was first published. Royalties from all sales of the NIV Bible help Biblica, formerly the International Bible Society, in their work of translating and distributing Bibles around the world. ...Show more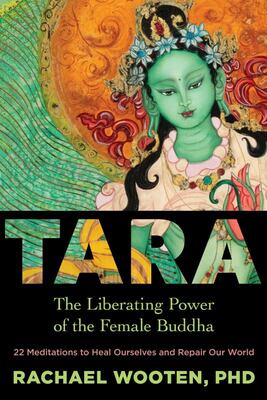 $32.99
NZD
Category: Bibles & Religion
A practical guide for invoking the power and blessings of Tara, the beloved female buddha of Tibet Known as "the female Buddha" in Tibet and India, Tara connects us to the archetypal Divine Feminine--an energetic force that exists within us and all around us, and has been available to all humans since our earliest origin. While there are many books on Tara, this practical guide shows us how those of any tradition can directly access her, through clear instruction and authentic Tibetan Buddhist teachings. Jungian analyst, scholar, and spiritual practitioner Dr. Rachael Wooten combines the ancient Tara tradition with depth psychology to help us connect with each of Tara's manifestations and access her blessings within ourselves and in the external world. In her myriad forms, Tara has the power to protect us from inner and outer negativity, illuminate our self-sabotaging habits, cleanse mental and physical poisons, address emotional trauma, open us to abundance, give us strength and peace, help us fulfill our life purposes, and more. Here, you will explore all 22 manifestations of Tara. Each chapter begins with an epigraph that captures the spiritual and psychological essence of the emanation, explains her purpose, and teaches you specific visualizations, praises, mantra chants, and other ways of invoking her presence in yourself and the world. "If ever the voice of wisdom and compassion was needed in the form of an awakened female figure such as Tara," writes Dr. Wooten, "that time is now." This book illuminates the way to her healing, blessings, and aid. ...Show more