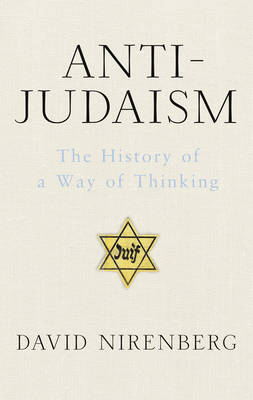 $56.99
NZD
Category: History
A magisterial history, ranging from antiquity to the present, that reveals anti-Judaism to be a mode of thought deeply embedded in the Western tradition. There is a widespread tendency to regard anti-Judaism - whether expressed in a casual remark or implemented through pogrom or extermination campaign - as somehow exceptional: an unfortunate indicator of personal prejudice or the shocking outcome of an extremist ideology married to power. But, as David Nirenberg argues in this ground-breaking study, to confine anit-Judaism to the margins of our culture is to be dangerously complacent. Anti-Judaism is not an irrational closet in the vast edifice of Western thought, but rather one of the basic tools with which that edifice was constructed. ...Show more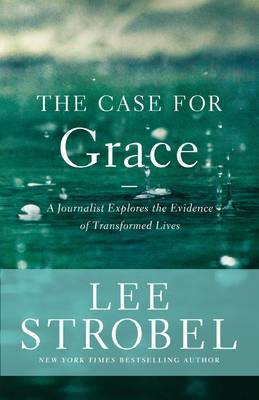 $32.99
NZD
Category: Bibles & Religion | Series: Case for ... Ser.
The Case for a Creator explored the scientific evidence for God; The Case for Christ investigated the historical evidence for Jesus; The Case for Faith responded to eight major objections about Christianity; The Case for The Real Jesus refuted the current challenges to the Bible and Christ ... Now, in T he Case for Grace, Lee Strobel crafts a compelling and highly personalcase for God, focusing on God's transforming work in the lives of men and women today. Writing with unusual candor, Lee draws upon his own journey from atheism to Christianity to explore the depth and breadth of God's redeeming love for spiritually wayward people. He travels thousands of miles to capture the inspiring stories of everyday people whose values have been radically changed and who have discovered the "how" and "why" behind God's amazing grace. You'll encounter racists, addicts, and even murderers who have found new hope and purpose. You'll meet once-bitter people who have received God's power to forgive those who have harmed them--and, equally amazing, people mired in guilt who have discovered that they can even forgive themselves. Through it all, you will be encouraged as you see how God's grace can revolutionize your eternity and relationships... starting today. ...Show more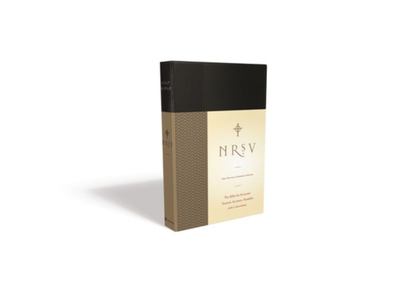 $54.99
NZD
Category: Bibles & Religion
The most trusted, most accepted, and most accurate translation of the Bible on the market and the only nonsectarian Bible created for all churches, the NRSV Standard Bible is now available in a new black, Italian leather-like cover. Recognized in scholarly circles as the most accurate translation into E nglish of the original Hebrew and Greek texts, this unique Bible includes original wood-cuts introducing each book and a concordance index to help people find key passages. ...Show more
$27.99
NZD
Category: Bibles & Religion | Series: The\Essential Wisdom Library
An introduction to St. Francis's life and his most profound teachings of faith St. Francis of Assisi is one of the most venerated Christian figures, and his profound teachings, deep love of nature, and commitment to simplicity have resonated with generations of followers. St. Francis of Assisi, the lat est title in the Essential Wisdom Library, offers a simple and universal introduction to Francis's life, his key teachings, and the spiritual practices that enriched his faith and the lives of those who follow his legacy. Author Jon M. Sweeney, one of the most popular Francis interpreters, introduces the iconic Christian as a man of his time and as one whose wisdom transcends eras. Beginning with a timeline of the saint's life, St. Francis of Assisi includes the teachings that made Francis such a unique and powerful figure. His words apply to a diverse set of situations--from advice for people in positions of power, to teachings on gratitude, and the Rule of Life which governed every facet of life for Franciscans. The book concludes with explanations of some of his most powerful practices, which can offer wisdom and insight for our own lives. St. Francis emphasized the importance of living a simple, truthful life, making his spiritual practices just as impactful and relevant in the modern day as they were centuries ago. St. Francis of Assisi is the perfect guide for anyone looking to learn more about the saint or hoping to incorporate his wisdom into their own spiritual lives. ...Show more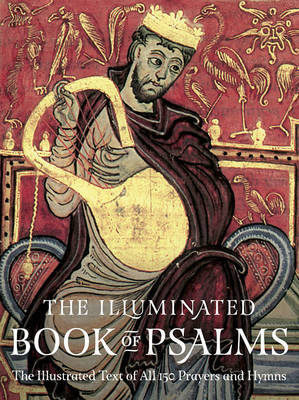 $36.99
NZD
Category: Bibles & Religion
The Book of Psalms is married together here with artwork from medieval manuscripts and intricate borders to create a beautiful jewel of a book that is produced with a silk cover, flexible binding, and ribbon marker, in the style of a unique, illuminated keepsake. All 150 passages from the Book of Psalms , which is revered in many sects of Judaism and Christianity and is one of the best known, most beautifully written sections of the Bible, are included. The 50 works of art from illuminated manuscripts, as well as dozens of borders and smaller illustrations are printed in five colors including simulated gold ink. ...Show more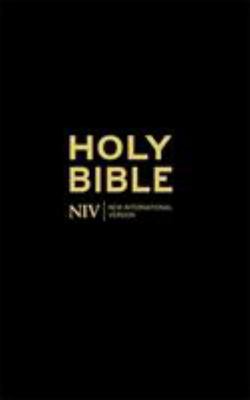 $37.99
NZD
Category: Bibles & Religion | Series: Black Ser.
With over 400 million Bibles in print, the New International Version is the world's most popular modern English Bible. It is renowned for its combination of reliability and readability. Fully revised and updated for the first time in 25 years, the NIV is ideal for personal reading, public teaching and g roup study.This Bible also features: *clear, readable 7.25pt text *easy-to-read layout *shortcuts to key stories, events and people of the Bible *reading plan *quick links to find inspiration and help from the Bible in different life situations. *Short concordanceBritish Text This edition uses British spelling, punctuation and grammar to allow the Bible to be read more naturally. More about the translation This revised and updated edition of the NIV includes three main types of change, taking into account changes in the way we use language day to day; advances in biblical scholarship and understanding; and the need to ensure that gender accurate language is used, to faithfully reflect whether men and women are referred to in each instance. The translators have carefully assessed a huge body of scholarship, as well as inviting peer submissions, in order to review every word of the existing NIV to ensure it remains as clear and relevant today as when it was first published. Royalties from all sales of the NIV Bible help Biblica, formerly the International Bible Society, in their work of translating and distributing Bibles around the world. ...Show more
$90.00
NZD
Category: Bibles & Religion
Chapters, beginning with the dawn of human civilization and ending with present day and the future of archaeology, chronicle hundreds of sites and artefacts found in Sumer, Babylon, the Second Temple, along the route of the Exodus, and in many other regions across the Middle East. Timelines bridge hundr eds o years and several empires, maps give readers a visual sense of location, while hundreds of photos and illustrations of rare artefacts and ancient places add to the visual splendour. It concludes with details of what remains to be found and the evolving dynamic of biblical faith in an increasingly scientific world in which archaeologists make daily breakthroughs. ...Show more
$75.00
NZD
Category: Bibles & Religion
stunning and sure-to-be controversial book that pieces together, through more than two dozen nineteenth-century diaries, letters, albums, minute-books, and quilts left by first-generation Latter-day Saints, or Mormons, the never-before-told story of the earliest days of the women of Mormon oplural marri age,o whose right to vote in the state of Utah was given to them by a Mormon-dominated legislature as an outgrowth of polygamy in 1870, fifty years ahead of the vote nationally ratified by Congress, and who became political actors in spite of, or because of, their marital arrangements. Laurel Thatcher Ulrich, writing of this small group of Mormon women who've previously been seen as mere names and dates, has brilliantly reconstructed these textured, complex lives to give us a fulsome portrait of who these women were and of their osex radicalismo-the idea that a woman should choose when and with whom to bear children. ...Show more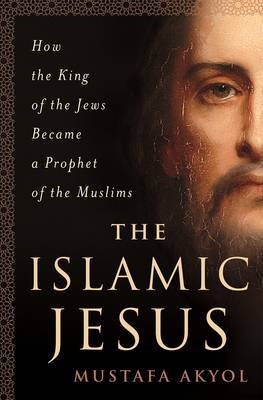 $42.99
NZD
Category: Bibles & Religion
The Islamic Jesus reveals startling new truths about Islam in the context of the first Muslims and the early origins of Christianity. Muslims and the first Christians--the Jewish followers of Jesus--saw Jesus as not divine but rather as a prophet and human Messiah and that salvation comes from faith and good works, not merely as faith, as Christians would later emphasize. What Akyol seeks to reveal are how these core beliefs of Jewish Christianity, which got lost in history as a heresy, emerged in a new religion born in 7th Arabia: Islam. Akyol exposes this extraordinary historical connection between Judaism, Jewish Christianity and Islam--a major mystery unexplored by academia. From Jesus' Jewish followers to the Nazarenes and Ebionites to the Qu'ran's stories of Mary and Jesus, The Islamic Jesus will reveal links between religions that seem so contrary today. It will also call on Muslims to discover their own Jesus, at a time when they are troubled by their own Pharisees and Zealots. ...Show more
$29.99
NZD
Category: Bibles & Religion | Reading Level: very good
The idea of evolution is the most life-changing concept to have emerged in modern times, but most people know of it only in fragments. The evolution of the universe, of planet Earth, of life and of human culture is a truly breathtaking story that can be told in many ways. In one continuous story this bo ok combines cosmological and biological evolution with the subsequent development of human thought made possible by the emergence of language. Lloyd Geering shows that the commonly supposed conflict between religion and science arises from a failure to appreciate the role of what he calls the 'human thought world'. The realm of the gods, created by human imagination, was the ancients' way of understanding nature. For them it was both their science and their religion. By sketching the history of 'God', Lloyd shows that the centrality of this idea provided an essential premise for the emergence of empirical science. This has enabled the human species to dominate planet Earth and usurp roles once attributed to God. The story of evolution helps us understand the past — but the future of the human race now rests on our shoulders. ...Show more
Islam Book (The)
by DK; Rageh Omaar (Foreword by)
$48.00
NZD
Category: Bibles & Religion | Series: Big Ideas Ser.
This comprehensive, accessible, and factual guide to Islam is essential to understanding the world's fastest-growing religion. This essential guide to Islam covers every aspect of the Muslim faith and its history - from the life of the Prophet Muhammad and the teachings of the Koran to Islam in the 21st century. Celebrating the scientific, literary, and artistic achievements of the Islamic Golden Age and the ideas of philosophers and theologians across the centuries, it opens a window on the Islamic world. The series' trademark graphics and mind maps unpick the central tenets of Islam, such as prayer, fasting, and pilgrimage. Clear factual writing offers insight into terms like Sharia law, the Caliphate, and jihad; Sunni and Shia divisions; and Sufi poetry and music. Images of Islamic art, architecture, calligraphy, and historical artefacts illustrate the articles. Modern issues such as fundamentalism are discussed in context alongside the work of peaceful traditionalists, modernizers, and women's rights campaigners, among others. Packed with more than 80 inspiring quotations, and bold, intriguing illustrations, The Islam Book is an invaluable source of information both for members of one of the world's major religions and any interested reader who wants a clear unbiased guide to the meaning of this faith. ...Show more