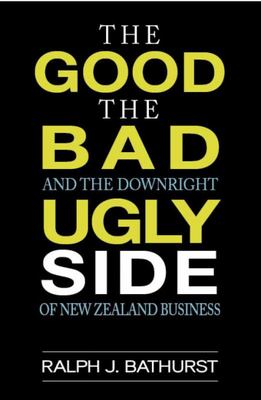 $34.99
NZD
Category: Business & Finance
This book charts the course of business decisions over the last twenty-five years that led to some of New Zealand's worst losses and greatest successes. From how team culture reflects dysfunctional boardroom behaviours at NZ Warriors and the outrageous management decisions that led to the collapse at An sett to the brilliance and sure guidance of a2 milk and the 'rags to riches' story of Deep Creek Brewery, this is New Zealand business at its very best and its very worst. ...Show more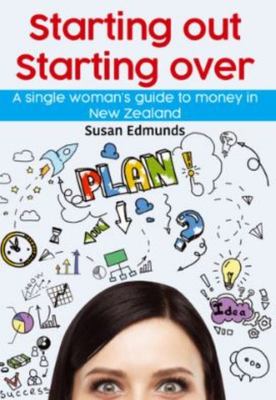 $34.99
NZD
Category: Business & Finance | Reading Level: very good
A comprehensive, practical guide to help women who are just starting out in their careers, or who have been faced with managing finances after being in a relationship so that they can make the most of what they earn, and plan a long-term strategy for a secure, independent financial future. This book cha llenges the stereotype that women aren't good with money and offers advice on managing finances, investment, savings, budgets and mortgages, with case studies, exercises, worksheets and quizzes tailored specifically for women. ...Show more
$33.99
NZD
Category: Business & Finance
** Fully reviewed and updated for the 2018-2019 financial year** This is the only money guide you'll ever need That's a bold claim, given there are already thousands of finance books on the shelves. So what makes this one different? Well, you won't be overwhelmed with a bunch of 'tips' ... or a strict b udget (that you won't follow). You'll get a step-by-step formula: open this account, then do this; call this person, and say this; invest money here, and not there. All with a glass of wine in your hand. This book will show you how to create an entire financial plan that is so simple you can sketch it on the back of a serviette ... and you'll be able to manage your money in 10 minutes a week. You'll also get the skinny on: Saving up a six-figure house deposit in 20 months Doubling your income using the 'Trapeze Strategy' Saving $78,173 on your mortgage and wiping out 7 years of payments Finding a financial advisor who won't rip you off Handing your kids (or grandkids) a $140,000 cheque on their 21st birthday Why you don't need $1 million to retire ... with the 'Donald Bradman Retirement Strategy' Sound too good to be true? It's not. This book is full of stories from everyday Aussies -- single people, young families, empty nesters, retirees -- who have applied the simple steps in this book and achieved amazing, life-changing results. And you're next.       ...Show more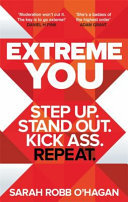 $27.99
NZD
Category: Business & Finance
'Sarah doesn't just sit at the table - she stands on it. She's full of inspiring advice about how to bounce back from failures, speak your truth, embrace your quirks, and have a lot more fun along the way.' - Sheryl Sandberg, Facebook COO and Founder of Leanin.org As a child, Sarah Robb O'Hagan felt de stined to become a champion, but her early efforts at sport, music and theatre failed to reveal a natural superstar. Unwilling to settle for average, she learned through a series of dramatic successes and epic failures to follow her own path to success. Sarah climbed the corporate ladder at Virgin Atlantic, Nike, Gatorade and Equinox - also becoming a wife, mother and endurance athlete - and though in her twenties she was fired twice, in her thirties she led the turnaround of a $5 billion sports drink business. Her approach has stemmed from personal experience and inspiration from the band of highly accomplished 'Extremers' that she has met along the way: entrepreneurs, corporate leaders, TV personalities, an Olympic champion downhill skier, a former secretary of state, and even a world-famous tattoo artist. These Extremers helped her recognise that success doesn't come from conforming, hiding weaknesses or reaching some pre-planned destination. The bolder choice is to embrace Extreme You: to bring all that is distinctive and relevant about yourself to everything you do, and to bring out the Extreme in the people and the culture around you. Inspiring, practical and funny, Extreme You is Sarah's training programme for developing the drive, originality and fierce attitude to become the best version of you. ...Show more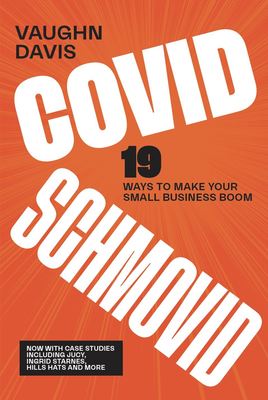 $24.99
NZD
Category: Business & Finance
It's a grab-bag of advice, inspiration, thought starters and practical tips for anyone wanting to grow or starts a sustainable, customer-focused business in a world no-one could have predicted. Packed with actionable insights for Kiwi business owners to be seen and sell to Kiwis and the world.
$39.99
NZD
Category: Business & Finance
In Joy at Work, KonMari method pioneer Marie Kondo and organizational psychologist Scott Sonenshein will help you to refocus your mind on what's important at work, and as their examples show, the results can be truly life-changing. With advice on how to improve the way you work, the book features advice on problem areas including fundamentals like how to organize your desk, finally get through your emails and find what sparks joy in an open plan office. Like how the key to successful tidying in the home is by tackling clutter in the correct order, Joy at Work adapts the inspirational KonMari Method for the workplace, taking you step-by-step through your professional environment so that you can identify the most joyful way to work for you. Once you've found order in your work life, you can feel empowered to find confidence, energy and motivation to create the career you want and move on from negative working practices. ...Show more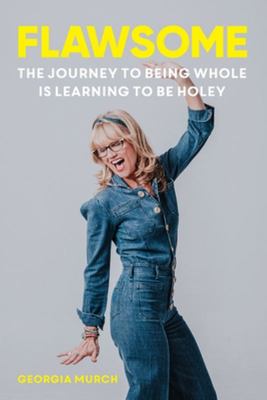 $34.99
NZD
Category: Business & Finance
You are not called an accountant, or a speaker, or a writer. You are called by a name - your name. You are you. To know what that means and who you are requires work. Just like growing into a new pair of sneakers, you need to grow into who you really are. To do this, you have to accept your flaws. To ma ke peace with your humanity you need to drop your search for perfection, to be OK with being enough - flaws and all. To ultimately find that your flaws can become your super powers. This is a fabulous place to be and so much easier to reach than you might think.In this fascinating book, author and feedback expert, Georgia Murch, teaches you that being flawsome is not just about accepting your flaws, your inadequacies, the things you hide - it's understanding where they come from and rewriting how you see yourself, so you can live as you are. It's not just about making peace with your shortcomings and imperfections but knowing that without them you are not you. Your flaws make you, you. Specifically, Flawsome helps you: -Become more self-aware of how you impact yourself and others in the everyday moments-Identify the things that triggers you and hold you back from learning and growing-How to search for the what is really true and not get caught in rumination-How to hold the space to evolve as a person and know it's in the small moments.This book is for those who would like to stop being good enough for others, and start being themselves. ...Show more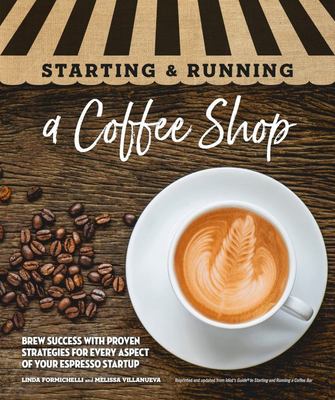 $37.00
NZD
Category: Business & Finance | Series: Starting & Running Ser.
Learn to start and run your own coffee bar with tips to brewing success The caffeine-lover in you has always wanted to start your own coffee bar--and all the guidance you'll need is right here in your hands Order up a double shot of success with this guide packed to the brim with all things coffee and b usiness. In it, you will find expert advice on selecting the best coffee beans and cafe treats, foolproof methods for tracking sales and inventory, straightforward suggestions on developing effective marketing strategies, helpful tips on negotiating contracts with employees and suppliers, and so much more... So tie that apron, grind those beans, and get started on that dream ...Show more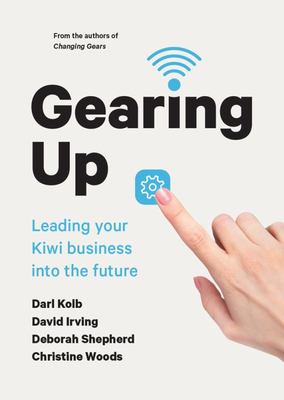 $35.00
NZD
Category: Business & Finance
The authors Changing Gears has reprinted a number of times since we published it in 2009. Now a decade later, the authors return to New Zealand's small businesses being transformed by technology, automation, overseas competitors, new consumer habits, the environment and much more. Focused on the owner manager, Gearing Up will be the new go-to guide for New Zealand's huge SME sector written by business school professors who work with these businesses every day at business incubator The Icehouse. ...Show more
$40.00
NZD
Category: Business & Finance
An inspirational and practical book written by two high-achieving women, sharing the experience and advice of some of our most extraordinary women leaders, in their own words. From their broad experience on the world stage in politics, economics and global not-for-profits, Ngozi Okonjo-Iweala and Julia Gillard have some strong ideas about the impact of gender on the treatment of leaders. Women and Leadership takes a consistent and comprehensive approach to teasing out what is different for women leaders. Almost every year new findings are published about the way people see women leaders compared with their male counterparts. The authors have taken that academic work and tested it in the real world. The same set of interview questions were put to each leader in frank face-to-face interviews. Their responses were then used to examine each woman's journey in leadership and whether their lived experiences were in line with or different from what the research would predict. Women and Leadership presents a lively and readable analysis of the influence of gender on women's access to positions of leadership, the perceptions of them as leaders, the trajectory of their leadership and the circumstances in which it comes to an end. By presenting the lessons that can be learned from women leaders, Julia and Ngozi provide a road map of essential knowledge to inspire us all, and an action agenda for change that allows women to take control and combat gender bias. Featuring Jacinda Ardern, Hillary Clinton, Ellen Johnson Sirleaf, Theresa May, Michelle Bachelet, Joyce Banda, Erna Solberg, Christine Lagarde and more. ...Show more