(Certain cover images may not match that shown)
Slime
by David Walliams
$19.99
NZD
$22.99
(13% off)
Category: Children
 Welcome to the Isle of Mulch! Home to a large number of awful adults who like nothing more than making children miserable. And the island is owned by the most awful one of all – Aunt Greta Greed! Something needs to be done about them. But who could be brave enough? Meet Ned! Ned has lived on Mulch all his life and whilst trying to get his own back on his trickster sister, Jemima, he discovers one of the great mysteries of the world – slime! What is it? Who is it? Where does it come from? And how does Ned use slimepower to take on the horrible grown-ups of Mulch? ...Show more
$24.99
NZD
Category: Children
A post-pandemic bedtime tale that has captured the hearts of millions. First performed in response to the Coronavirus pandemic, Tomos Roberts' inspiring poem, with its message of hope and resilience, has been viewed more than 60 million times and translated into over 20 languages worldwide. From simple acts of kindness, to the creativity within us all, The Great Realisation is a celebration of the many things that have brought us together at a time of crisis. It captures, with magical resonance, the thoughts and feelings of millions worldwide as we adapt to a new way of life, cast aside old habits and reflect on what truly matters to us. It is a story for all readers, young or old, who dare to dream of a fairer, kinder, more loving world. ...Show more
$14.99
NZD
$17.99
(16% off)
Category: Children
   Adventure awaits! From the imagination of Rowley Jefferson comes an adventure of epic proportions. Join Roland and his best friend, Garg the Barbarian, as they leave the safety of their village and embark on a quest to save Roland's mom from the White Warlock. Will our heroes survive? Find out in Ro wley Jefferson's Awesome Friendly Adventure! ...Show more
$16.99
NZD
$19.99
(15% off)
Category: Children | Series: Nevermoor
Morrigan Crow and her friends have survived their first year as proud scholars of the elite Wundrous Society, helped bring down the nefarious Ghastly Market, and proven themselves loyal to Unit 919. Now Morrigan faces a new, exciting challenge: to master the mysterious Wretched Arts of the Accomplished Wundersmith, and control the power that threatens to consume her. Meanwhile, a strange and frightening illness has taken hold of Nevermoor, turning infected Wunimals into mindless, vicious Unnimals on the hunt. As victims of the Hollowpox multiply, panic spreads. There are whispers - growing louder every day - that this catastrophe can only be the work of the Wundersmith, Ezra Squall. But inside the walls of Wunsoc, everyone knows there is a new Wundersmith - one who's much closer to home. With Nevermoor in a state of fear and the truth about Morrigan threatening to get out, the city she loves becomes the most perilous place in the world. Morrigan must try to find a cure for the Hollowpox, but it will put her - and everyone in Nevermoor - in more danger than she could have imagined. ...Show more
$25.00
NZD
Category: Children
You'll have lots of creative fun with this book full of puzzles, quizzes and activities that explore Aotearoa New Zealand and its people. Based on Gavin Bishop's bestselling Aotearoa- The New Zealand Story and Wildlife of Aotearoa, this activity book is a place for you to tell your own story in words an d pictures.You'll- learn to introduce yourself in Maori- solve puzzles and crack codes- play games- invent a superhero- draw your future home- make maps- curate your heroes in a wall of fame- design a flag- create a menuand much more!Packed with quizzes, mazes, colouring pages and activities designed to stimulate bright minds, this is the ideal activity book for creative children aged 5-12. ...Show more
$14.99
NZD
$17.99
(16% off)
Category: Children | Series: Diary of a Wimpy Kid
An unexpected inheritance gives the Heffley family a chance to make major improvements to their home. But they soon find that construction isn't all it's cracked up to be. When things get rough, will the Heffleys be able to stay ... or will they be forced to move?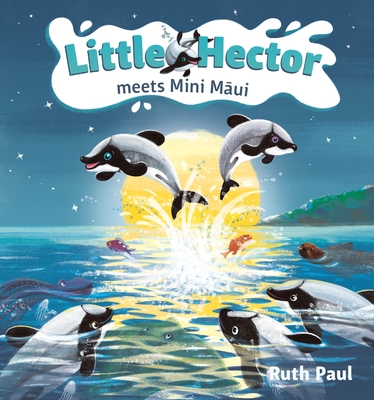 $18.99
NZD
Category: Children
In the sparkling third adventure of Little Hector, our daring hero meets his special Maui cousins and learns about friendship. Little Hector is off on a holiday to meet his rare and special cousin, Mini Maui. For the first time in his life, Hector is the BIGGER dolphin. But Mini thinks he's BOSSY. Will they ever be friends? The third story in award-winning author Ruth Paul's Little Hector series introduces readers to the world's smallest and rarest dolphin species - and shows that friendship isn't about size, it's about sharing. ...Show more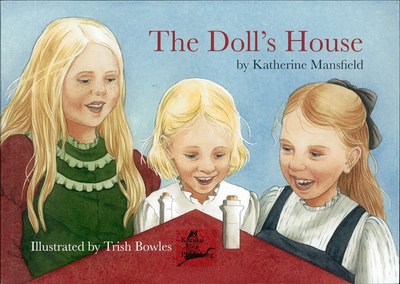 $19.99
NZD
Category: Children
Katherine Mansfield's iconic story of prejudice and injustice, The Doll's House, is introduced to a younger audience in this picture book edition, edited by Kevin Boon and illustrated by Trish Bowles.
$26.99
NZD
Category: Children
Join Wally and his friends as they set sail on a ghostly galleon, wander through treacherous lands and seek shelter in a haunted castle in this spooky search-and-find adventure. With six scenes to send shivers down your spine and extra activities on every page – it's frightful! Includes a glow-in-the-da rk spotlight-searcher wand to light up the scenes. No batteries necessary. All light-up magic is designed from paper and extra spotlight-searcher wands are available to print online.   ...Show more
$17.99
NZD
$25.00
(28% off)
Category: Children
Fly into a fiery and fantastical future with No. 1 bestselling author David Walliams, in an epic adventure of myth and legend, good and evil, and one small boy who must save the world… Illustrated by the artistic genius Tony Ross! It is 2120 and London is in ruins. The young Prince Alfred has never k nown a life outside Buckingham Palace – but when strange goings-on breach its walls and stalk the corridors in the dead of night, he is thrust into a world of mystery, adventure and monsters. And when his mother, the Queen, is dragged away to the Tower of London, Alfred must screw up his courage and battle to save her, himself… and the entire city. In a future of myths and legends, join the bestselling David Walliams and venture forth into his most enthralling tale yet!   ...Show more