$16.99
NZD
Category: Colouring Adult
Rediscover coloring with this pocket edition of Johanna Basford's multi-million bestseller Secret Garden. Take a ramble through a secret garden created in beautifully detailed pen-and-ink illustrations. Bring them to life with color, while discovering the wealth of tiny creatures just waiting to be foun d in the pages. With gorgeous artworks, this book will appeal to all ages. ...Show more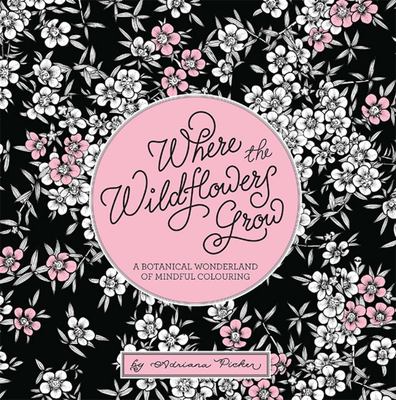 $19.99
NZD
Category: Colouring Adult
Tiptoe through the wildflowers to discover a world of intricate botanical illustrations, courtesy of botanical master, Adriana Picker. These unique Australian floral shapes are beautifully rendered on the page, allowing you to sit back and immerse yourself in nature as you enjoy the therapeutic benefits of this popular artistic pastime. ...Show more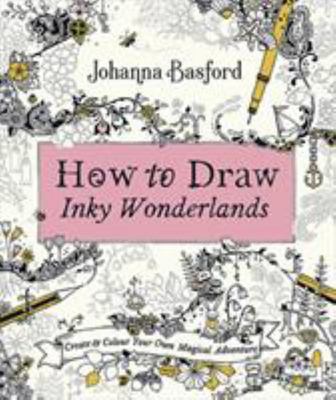 $30.00
NZD
Category: Colouring Adult
Unleash your inner artist and learn to draw with 'queen of colouring' Johanna Basford. In this beautiful, accessible guide Johanna shares the fun, simple, no-skills-needed secrets to creating your own flora, fauna and fantasies inspired by her bestselling and beloved colouring books. With step-by-step exercises, inspiring prompts and plenty of pages to colour, let your creativity run wild. How to Draw Inky Wonderlands invites you to develop your personal drawing style and master creating marvellous creatures and landscapes using only the pen or pencil in your hand and the wildest reaches of your imagination. ...Show more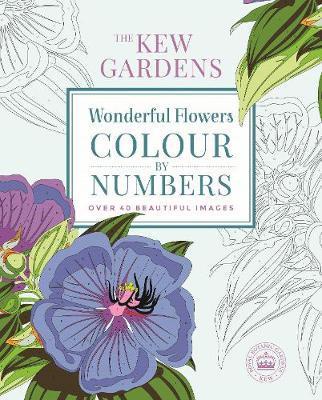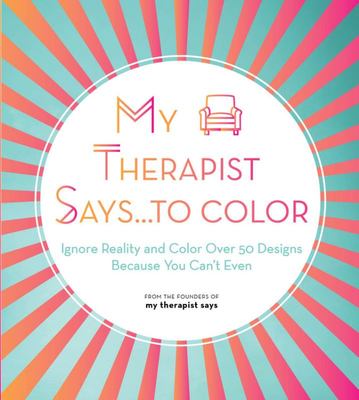 $22.99
NZD
Category: Colouring Adult
Laugh at yourself (and everyone else) with My Therapist Says...to Color: a humorous colouring book that helps you decompress as you colour memes based on shared experiences.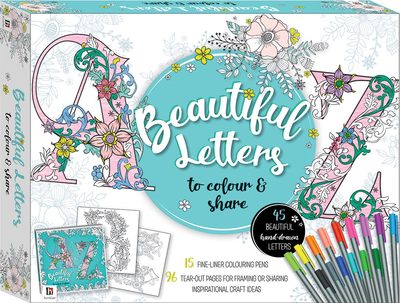 $32.00
NZD
Category: Colouring Adult
This beautiful book features over 45 stunning hand-illustrated letters in a range of styles, designs and patterns for you to colour and bring to life! Each letter is on its own perforated page, so you can easily tear out and display your finished creation in whatever manner you choose.Why not create som e personalised framed letter art, alphabet bunting, gift cards or even party decorations? The possibilities are endless with Beautiful Letters to Colour and Share! • 96 -page book with perforated tear-out pages • 15 fineliner colouring pens ...Show more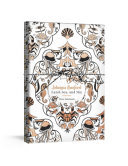 $26.00
NZD
Category: Colouring Adult
Beautifully designed and packaged, the covers and interiors of these three, 48-page blank notebooks blank notebooks are drawn from Johanna Basford's signature charming and whimsical inkwork. With their dotted pages, these notebooks can be used for everything from list-making to note-taking to free writi ng, and the inside covers and pages are sprinkled with Johanna's colorable ink art for pleasure and distraction. Landfeatures flora and fauna, Seais splashed with ocean creatures and plants, and Skyoffers birds, bees, and butterflies to color. Fans of Basford's bestselling coloring books will adore this beautiful, practical format. ...Show more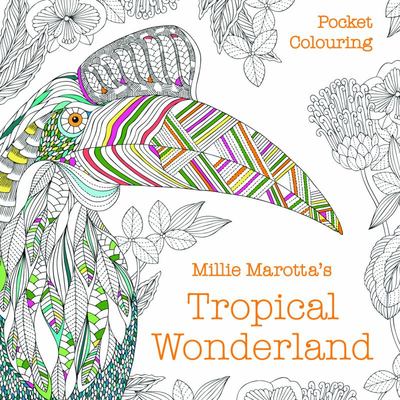 $12.99
NZD
Category: Colouring Adult | Series: Millie Marotta Ser.
A wonderful portable edition of Millie Marotta's Tropical Wonderland from the the Sunday Times and international bestseller Millie Marotta. Lose yourself in a riot of colouring in and drawing as you bring the exotic creatures and plants in Millie Marotta's tropical wonderland to life. Millie's intricat e style of illustration encourages you to make your own mark, whether it's to add to the fine lines on trees or add a splash of colour to the feathers of a tropical parrot. Explore the rainforest further and you will find extraordinary flowers, birds, butterflies and reptiles, including a rainbow boa with shiny scales crying out for a touch of colour. This book will bring enjoyment to anyone who is looking for a creative outlet or a mindful and relaxing activity.   ...Show more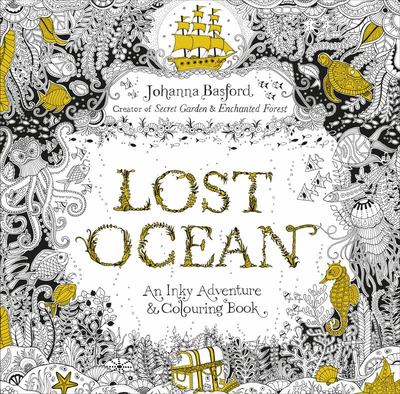 $25.99
NZD
Category: Colouring Adult
This is a beautiful new colouring book that takes you on a magical journey beneath the waves, from the creator of the worldwide best-sellers, Secret Garden and Enchanted Forest. With Lost Ocean, Johanna Basford invites colour-inners of all ages to discover an enchanting underwater world hidden within th e depths of the sea. With intricate pen and ink illustrations to complete, colour and embellish, readers will meet shoals of exotic fish, curious octopi and delicately penned seahorses, visit coral reefs and barnacle-studded shipwrecks, and discover intricate shells and pirate treasure. Secret Garden and Enchanted Forest fans and newcomers alike will delight in this creative journey into an inky new world. ...Show more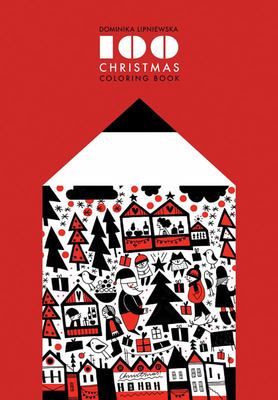 $9.99
NZD
$16.99
(41% off)
Category: Colouring Adult
While away the long winter nights with hundreds of playful, festive objects to color, decorate, trace, and count in the 100 Christmas Coloring Book. Choose from 100 snowflakes, 100 Christmas trees, 100 shoppers, 100 animals, including reindeer, 100 tasty treats, and a workshop full of 100 elves and toys . Every single object is different, and all they need is some creative flair to bring them to life. Drawn in Dominika Lipniewska's bold and graphic style, this book encourages children to look closely at the details that make every person and object visually unique--and to bring their own ideas and creativity to the pages of the book. A perfect gift ...Show more
$24.99
NZD
Category: Colouring Adult | Series: Millie Marotta Ser.
A rich collection of Millie's best brilliant beasts from her five bestselling colouring books: Animal Kingdom, Tropical Wonderland, Wild Savannah, Curious Creatures and Beautiful Birds and Treetop Treasures. A menagerie of animals that dazzle with their presence or sometimes because of their cleverness and ability to carve out a life in a hazardous world - but all brilliant beasts. From the amazing giraffe to the astute anteater, from the proud lion to the slow but thoughtful sloth. This bumper edition has 120 illustrations that showcase the most wondrous creatures in Millie's inimitable decorative style. With 8.5 million books sold, Millie Marotta is one of the most popular colouring book illustrators in the world. This is an essential edition for all Millie Marotta fans, and for those looking to discover her much-loved illustrations for the first time.   ...Show more