$16.99
NZD
Category: Colouring Adult
Rediscover coloring with this pocket edition of Johanna Basford's multi-million bestseller Secret Garden. Take a ramble through a secret garden created in beautifully detailed pen-and-ink illustrations. Bring them to life with color, while discovering the wealth of tiny creatures just waiting to be foun d in the pages. With gorgeous artworks, this book will appeal to all ages. ...Show more
$24.99
NZD
Category: Colouring Adult | Series: Millie Marotta Ser.
Go into the woods with Millie Marotta The New York Times bestselling artist has created a stunning coloring book filled with forest-dwelling creatures.   In the sixth installment of her wildly popular coloring book series, Millie Marotta takes us through the woodlands of the world. More than 90 intricat e drawings of beautiful forest-dwelling creatures will delight colorists and spark their creativity. Millie's enticing flora and fauna include an adorable napping fox, little owl, Japanese pygmy woodpecker, peacock, badger, and polecat, along with whimsical ginkgo leaves, blossoming flowers, and tropical seeds and fruits that spill invitingly across the pages. ...Show more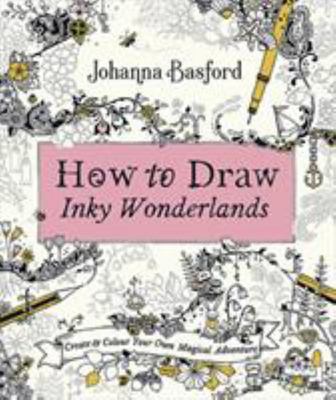 $30.00
NZD
Category: Colouring Adult
Unleash your inner artist and learn to draw with 'queen of colouring' Johanna Basford. In this beautiful, accessible guide Johanna shares the fun, simple, no-skills-needed secrets to creating your own flora, fauna and fantasies inspired by her bestselling and beloved colouring books. With step-by-step exercises, inspiring prompts and plenty of pages to colour, let your creativity run wild. How to Draw Inky Wonderlands invites you to develop your personal drawing style and master creating marvellous creatures and landscapes using only the pen or pencil in your hand and the wildest reaches of your imagination. ...Show more
$27.99
NZD
Category: Colouring Adult
When a global crisis has got you down, brighten your day with a sh*tload of color Save humanity and your sanity by coloring through a collection of incredible works of art. When you're tempted to come into contact with other humans, rewash your hands, retreat to your creativity cave, and color the sh*t out of these illustrations instead Enjoy the tranquility of staying six feet away from loved ones while getting up close and personal with your imagination. Let your social distancing shine and channel your inner introvert with Stay the F*ck Home and Color - Flatten the curve and boost your mood with more than 35 soothing illustrations- Sanitize your colored pencils and gel pens and get your coloring on - Do your part and comingle with nobody but art ...Show more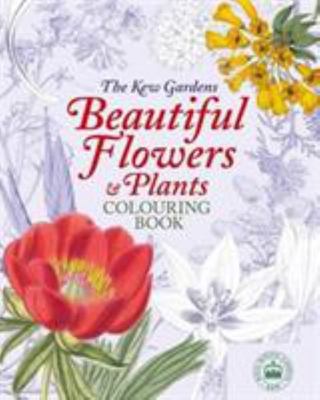 $29.99
NZD
Category: Colouring Adult
The Royal Botanic Gardens at Kew have been collecting and conserving plants for nearly 260 years. This stunning colouring book offers more than 95 images of some of the most beautiful and fascinating flora that have been discovered over the years. Selected from the archives of the world's most respecte d and oldest periodical of its kind, Curtis's Botanical Magazine, which is published by the Royal Botanic Gardens, each black-and-white line artwork is accompanied by the artist's original watercolour plate.You can use these to inspire your choice of colours, or use your imagination to interpret the plant in your own way. For those interested in the origins of the plants, each one is named in the List of Plates at the beginning of the book. Perfect for plant lovers, The Kew Gardens Beautiful Flowers & Plants Colouring Book will provide hours of entertainment and inspiration. ...Show more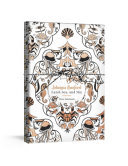 $26.00
NZD
Category: Colouring Adult
Beautifully designed and packaged, the covers and interiors of these three, 48-page blank notebooks blank notebooks are drawn from Johanna Basford's signature charming and whimsical inkwork. With their dotted pages, these notebooks can be used for everything from list-making to note-taking to free writi ng, and the inside covers and pages are sprinkled with Johanna's colorable ink art for pleasure and distraction. Landfeatures flora and fauna, Seais splashed with ocean creatures and plants, and Skyoffers birds, bees, and butterflies to color. Fans of Basford's bestselling coloring books will adore this beautiful, practical format. ...Show more
$12.99
NZD
Category: Colouring Adult | Series: Millie Marotta Ser.
A wonderful portable edition of Millie Marotta's Tropical Wonderland from the the Sunday Times and international bestseller Millie Marotta. Lose yourself in a riot of colouring in and drawing as you bring the exotic creatures and plants in Millie Marotta's tropical wonderland to life. Millie's intricat e style of illustration encourages you to make your own mark, whether it's to add to the fine lines on trees or add a splash of colour to the feathers of a tropical parrot. Explore the rainforest further and you will find extraordinary flowers, birds, butterflies and reptiles, including a rainbow boa with shiny scales crying out for a touch of colour. This book will bring enjoyment to anyone who is looking for a creative outlet or a mindful and relaxing activity.   ...Show more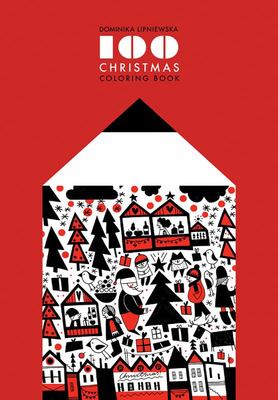 $16.99
NZD
Category: Colouring Adult
While away the long winter nights with hundreds of playful, festive objects to color, decorate, trace, and count in the 100 Christmas Coloring Book. Choose from 100 snowflakes, 100 Christmas trees, 100 shoppers, 100 animals, including reindeer, 100 tasty treats, and a workshop full of 100 elves and toys . Every single object is different, and all they need is some creative flair to bring them to life. Drawn in Dominika Lipniewska's bold and graphic style, this book encourages children to look closely at the details that make every person and object visually unique--and to bring their own ideas and creativity to the pages of the book. A perfect gift ...Show more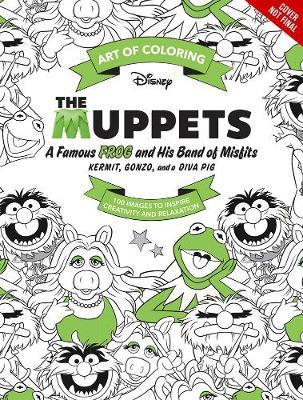 $29.99
NZD
Category: Colouring Adult
Relax, and let the creativity flow through you. Whether you are a skilled artist or a casual doodler, you will enjoy these stunning pen-and-ink illustrations. Geared toward adults and young adults, this relaxing coloring book features Jim Henson's world-renowned characters, The Muppets.
$12.99
NZD
Category: Colouring Adult | Series: Millie Marotta Ser.
A wonderful portable edition of the Sunday Times and international bestseller Millie Marotta's Animal Kingdom.  Millie Marotta is a hugely popular illustrator and her idiosyncratic drawings of the world's wonderful creatures will draw you in. The international bestseller offers a range of beautiful ill ustration to colour in, personalise and make your own. The artist's intricate style of illustration will get you itching for pencils and pen to colour in or add a touch of your own illustration, whether it's patterned birds, the flowing tendrils of a jellyfish, or the composite of flowers that make up a grizzly bear. You can colour her work or add your own line drawings to make it special to you. Add your own patterns to the lively forest scene, choose your own birds to add to the branches, or make a pattern with your colour choices. The images are guaranteed to get your creative juices flowing. c. 600 words   ...Show more