$39.99
NZD
Category: Diet & Nutrition
For so many people today, food is complicated. They're told to make `healthy' choices yet this could include anything from an apple to a packet of sugar-free biscuits. They have lost touch with how much to eat, how often and how their food choices are impacting on their health - and then there are those all-consuming moments when they feel like no amount of food could satisfy their hungry hearts. The latest book by ten times number one best-selling author Dr Libby Weaver, What am I Supposed to Eat?, puts the reader back in control of their food choices. An easy-to-read comprehensive approach to the science of how our bodies work and how we can best support them nutritionally. This book is a fork in the road when it comes to better understanding your food, your body, your appetite and what you are supposed to eat. ...Show more
$39.99
NZD
Category: Diet & Nutrition | Reading Level: very good
Quitting sugar is not a diet. Quitting sugar is a way of living without processed food and eating like our great-grandparents used to before the crap. With her bestselling book, I Quit Sugar, Sarah Wilson helped tens of thousands of Australians to kick the habit. In I Quit Sugar for Life, Sarah shows yo u how to be sugar-free forever. Drawing on extensive research and her own tried and tested methods, Sarah has designed a program to help families and singles: banish cravings by eating good fats and protein deal with lapses maximise nutrition with vegies exercise less for better results detox safely make sustainable food choices cook sugar-free: 128 desserts, cakes, kids' stuff, comfort dinners and tote-able breakfast and lunches I Quit Sugar for Life is not just about kicking a habit it; it's a complete wellness philosophy for your healthiest, calmest, happiest self. ...Show more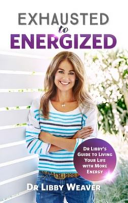 $29.99
NZD
Category: Diet & Nutrition | Reading Level: good
How often does not having enough energy get in the way of what you want to achieve? If you had an abundance of energy, what things would you do differently in your life? Would you start a business, prioritise time for yourself, choose to study something new, or would your relationships be different? How would you impact the world around you? It's easy to pass off feeling tired and put it down to a multitude of things in our life - your job, your children, your relationships, but there is an enormous array of factors that might be draining you of energy - and often without you even realising it. For example, just sitting for more than an hour produces biochemical reactions in the body that make you feel more lethargic. ...Show more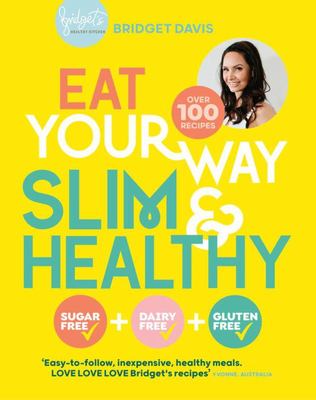 $39.99
NZD
Category: Diet & Nutrition
Say goodbye to brain fog, bloating, mood swings, tiredness and unhealthy weight with gluten-free, sugar-free, dairy-free recipes.  am reminded daily that health is wealth, so I feel like the richest person on earth. I want to help you feel this good …' - Bridget Davis, Bridget's Healthy KitchenWhen I s witched to sugar-free, gluten-free, dairy-free eating, my transformation was radical. I was in my forties, a wife and mother, and I lost 25kgs in just over 4 months with zero exercise and fell in love with life again.As a chef with over twenty years' experience, creating healthy recipes packed with deliciousness and flavour is my priority. I swap out all processed foods, dairy, sugar and gluten for fresh, healthier ingredients to create delicious recipes for every meal of the day. ...Show more
I Quit Sugar
by Sarah Wilson; Dan Buettner (Foreword by)
$39.99
NZD
Category: Diet & Nutrition | Reading Level: very good
A New York Times bestseller, I Quit Sugar is week-by-week guide to quitting sugar to lose weight; boost energy; and improve your mood, and overall health, with 108 sugarfree recipes.Sarah Wilson thought of herself as a relatively healthy eater. She didn't realize how much sugar was hidden in her diet, o r how much it was affecting her well-being. When she learned that her sugar consumption could be the source of a lifetime of mood swings, fluctuating weight, sleep problems, and thyroid disease, she knew she had to make a change.   What started as an experiment to eliminate sugar--both the obvious and the hidden kinds--soon became a way of life, and now Sarah shows you how you can quit sugar too:   * follow a flexible and very doable 8-week plan* overcome cravings* make food you're excited to eat with these 108 recipes for detox meals, savory snacks, and sweet treats from Sarah Wilson and contributors including Gwyneth Paltrow, Curtis Stone, Dr. Robert Lustig (The Fat Chance Cookbook), Sarma Melngailis (Raw Food/ Real World), Joe "the Juicer" Cross, and Angela Liddon (Oh She Glows)   I Quit Sugar makes it easy to kick the habit for good, lose weight, and feel better than ever before. When you are nourished with delicious meals and treats, you won't miss the sugar for an instant.   "When I quit sugar I found wellness and the kind of energy and sparkle I had as a kid. I don't believe in diets or in making eating miserable. This plan and the recipes are designed for lasting wellness." -- Sarah Wilson   ...Show more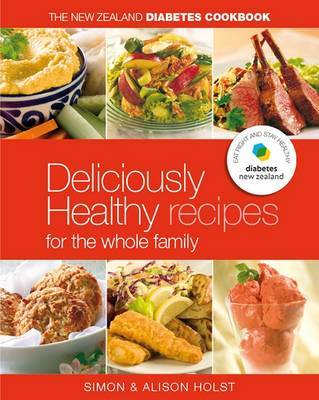 $29.99
NZD
Category: Cooking & Cuisine
Are you struggling to come up with interesting ideas to cook for someone with diabetes, or just wanting to help your family eat well? Working in conjunction with Diabetes New Zealand, Simon & Alison Holst have produced this book, which makes healthy eating not only fun, but tasty and affordable.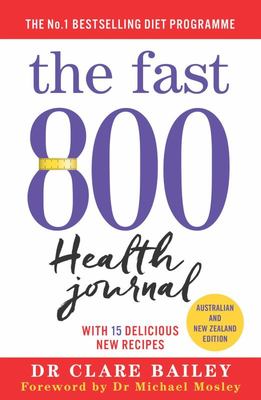 $35.00
NZD
Category: Diet & Nutrition
The essential companion book to Dr Michael Mosley's groundbreaking No.1 bestseller, The Fast 800.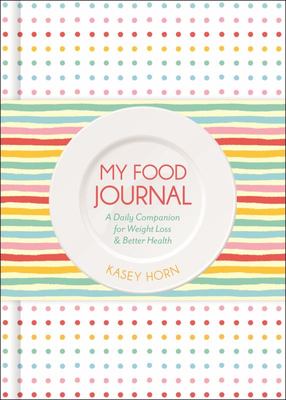 $29.99
NZD
Category: Diet & Nutrition
A convenient handbook -- with removable jacket! -- to keep you on track with your diet and health goals Ready to reach your goals to improve your diet, lose weight, and enjoy better health? My Food Journal is your perfect partner! * Easy-to-use journal pages make tracking so simple. * The attractive, bright design helps you stick with your food logging and goal tracking. * Remove the striped cover band to reveal a vibrant, beautiful, and discreet journal. My Food Journal gives you accountability, inspiration, and insight into what's working and where there's room for improvement--all in a gorgeous, durable book you can take with you on the go. ...Show more
$32.99
NZD
Category: Diet & Nutrition
In Keto for Life, Mark shows readers how to reset their biological clock in 21 days through a unique program that combines intermittent eating with strategies to lower inflammation and achieve metabolic flexibility. Readers will come to understand the Four Pillars of Longevity: Diet, Fitness, Mental Fle xibility, and Rest and Restoration, learning best practices to slow the ageing process. Then they will carry out a 21-day Biological Clock Reset, with action items complete each day from each of the four pillars (including dietary practices, journal exercises, movement and routines, and rejuvenation practices) and develop a morning routine that promotes healthy living. Mark's meal plans detail what to eat for every decade of life, how to reduce carbs and increase protein intake as you age, and how to turbo charge your metabolism for increased energy, appetite, cognitive function, and stabilised mood. Specifically targeted for the nutrition and lifestyle needs at each stage of life, this book brings and entirely new facet to the ketogenic eating trend. The book includes 80 recipes and a 16-page colour insert. ...Show more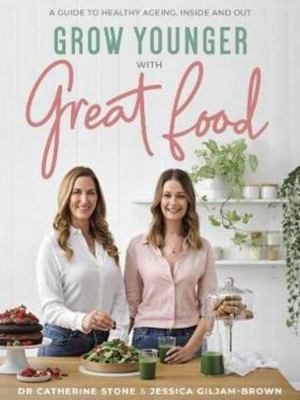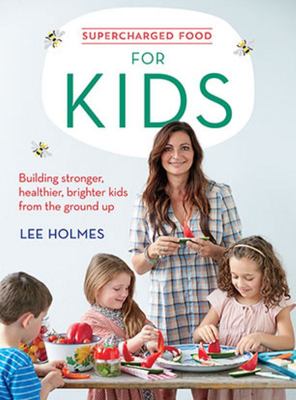 $27.99
NZD
Category: Diet & Nutrition
Health guru Lee Holmes new book aims to establish positive eating habits for your kids with delicious child-friendly recipes for the home kitchen. Supercharged Food for Kids will inspire you to create fresh, wholesome and nutrient-rich meals that your children will enjoy again and again, giving them the energy and nourishment they need to thrive. You'll find recipes here that will please even the pickiest of little eaters With advice on how to avoid added sugar and processed foods, eating for allergies and intolerances, tips for busy families and even the lowdown on how to sneak superfoods into everyday meals, this book is full of resources to help establish positive eating habits for your kids that they can maintain for the rest of their lives. Supercharged Food for Kids features old favourites such as pizza, nuggets, pasta and desserts reinvented using fresh, healthy ingredients, plus ideas for yummy snacks and school lunches that kids will actually want to eat. Think Cauliflower Mac and Cheese, Cacao Bomb Crackles, Cheesy Mini Tartlets, Crunchy Chicken Drummers, Watermelon Icy Poles and Savoury Breakfast Muffins, just for starters. ...Show more
$27.99
NZD
Category: Diet & Nutrition
*The No.1 Sunday Times Bestseller Are you ready to change your life? Are you sick of always wearing black and getting undressed in the dark? Are you fixated with a number on the scales? Are you afraid to step into the gym and commit to a routine? Is your confidence at an all-time low? Is all of th is having a negative impact on your life, relationships and happiness? James Smith is armed with every tool you'll ever need to achieve incredible results - from dieting, training and staying in shape to identifying the fads, cons and nonsense that get in the way of genuine lasting progress. Learn to reset your current mindset and attitude towards your diet and training, with chapters covering: * Fat loss versus muscle gain * Metabolism and 'body types' * Protein targets and calorie tracking * Common fitness fallacies * Female fat loss * Supplements * Training versus exercising * The importance of sleep * Forming habits This book will put you back in control. It is not a fad diet or a short-term training plan. It will empower you to adopt better habits that will allow you to take charge of your life. ...Show more