(Certain cover images may not match that shown)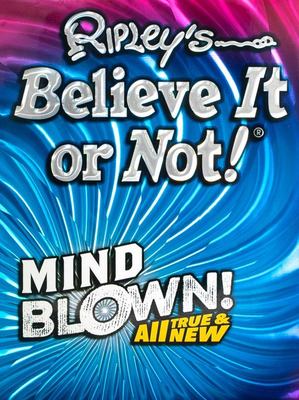 $49.99
NZD
Category: General Non-Fiction | Series: Annual Ser.
A Believe It or Not is something incredibly hard to believe, but undeniably true--something that totally blows your mind Mind Blown , the 17th book in the bestselling series from Ripley's Believe It or Not , is filled with unbelievable stories and images that will do just that. You'll be blown away by t his all-true, all-new collection of incredible facts, unexpected stories, and stunning photography.   Ripley's Believe It or Not Mind Blown is sure to amaze and astound children and adults alike with thousands of strange stories, unusual feats, and hair-raising oddities from around the world. Discover how one woman can crush apples with her biceps and read about the spider that lives underwater--yes, it's all weird and it's all true Bursting with vibrant and eye-catching photos, as well as submissions from our dedicated readers, this book is a must-have for every curious mind. ...Show more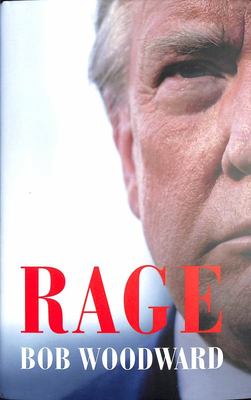 Rage
by Bob Woodward
$55.00
NZD
Category: General Non-Fiction
Bob Woodward's new book, Rage, is an unprecedented and intimate tour de force of original reporting on the Trump presidency. Rage goes behind the scenes like never before, with stunning new details about early national security decisions and operations and Trump's moves as he faces a global pandemic, ec onomic disaster and racial unrest. Woodward, the #1 internationally bestselling author of 13 #1 bestsellers, including Fear: Trump in the White House, shows Trump up close in his entirety before the 2020 presidential election. President Trump has said publicly that Woodward has interviewed him. What is not known is that Trump provided Woodward a window into his mind through a series of exclusive interviews. At key decision points, Rage shows how Trump's responses to the crises of 2020 were rooted in the instincts, habits and style he developed during his first three years as president. Rage draws from hundreds of hours of interviews with firsthand witnesses, as well as participants' notes, emails, diaries, calendars and confidential documents. Woodward obtained 25 personal letters exchanged between Trump and North Korean leader Kim Jong Un that have not been public before. Kim describes the bond between the two leaders as out of a "fantasy film," as the two leaders engage in an extraordinary diplomatic minuet. Rage will be the foundational account of the Trump presidency, its turmoil, contradictions and risks. It is an essential document for any voter seeking an accurate inside view of the Trump years - volatile and vivid.   ...Show more
$24.99
NZD
Category: General Non-Fiction
From UKIP surge to Brexit shambles, horsemeat lasagne to Trump in the White House: bestselling comedian David Mitchell brilliantly tackles the dumbfounding times we live in.
$37.99
NZD
Category: General Non-Fiction
When news of the budding romance between a beloved English prince and an American actress broke, it captured the world's attention and sparked an international media frenzy. But while the Duke and Duchess of Sussex have continued to make headlines – from their engagement, wedding, and birth of their son Archie to their unprecedented decision to step back from their royal lives – few know the true story of Harry and Meghan. For the very first time, FINDING FREEDOM goes beyond the headlines to reveal unknown details of Harry and Meghan's life together, dispelling the many rumours and misconceptions that plague the couple on both sides of the pond. As members of the select group of reporters that cover the British Royal Family and their engagements, Omid Scobie and Carolyn Durand have witnessed the young couple's lives as few outsiders can. With unique access and written with the participation of those closest to the couple, FINDING FREEDOM is an honest, up-close, and disarming portrait of a confident, influential, and forward-thinking couple who are unafraid to break with tradition, determined to create a new path away from the spotlight, and dedicated to building a humanitarian legacy that will make a profound difference in the world. ...Show more
$27.99
NZD
Category: General Non-Fiction
Clive James is a life-long admirer of the work of Philip Larkin. Somewhere Becoming Rain gathers all of James's writing on this towering literary figure of the twentieth century, together with extra material now published for the first time.The greatness of Larkin's poetry continues to be obscured by th e opprobrium attaching to his personal life and his private opinions. James writes about Larkin's poems, his novels, his jazz and literary criticism; he also considers the two major biographies, Larkin's letters and even his portrayal on stage in order to chart the extreme and, he argues, largely misguided equivocations about Larkin's reputation in the years since his death.Through this joyous and perceptive book, Larkin's genius is delineated and celebrated. James argues that Larkin's poems, adored by discriminating readers for over half a century, could only have been the product of his reticent, diffident, flawed, and all-too-human personality.Erudite and entertaining in equal measure, Somewhere Becoming Rain is a love letter from one of the world's best living writers to one of its most cherished poets. ...Show more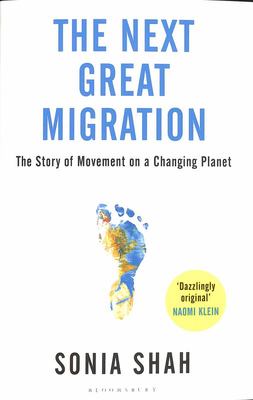 $32.99
NZD
Category: General Non-Fiction
'Rich with eclectic research and on-the-ground reporting, Shah's book presents us with a dazzlingly original picture of our relentlessly mobile species' NAOMI KLEIN'Fascinating . . . Likely to prove prophetic in the coming months and years' OBSERVER'A dazzling tour through 300 years of scientific histor y' PROSPECT'A hugely entertaining, life-affirming and hopeful hymn to the glorious adaptability of life on earth' SCOTSMANWe are surrounded by stories of people on the move. Wild species, too, are escaping warming seas and desiccated lands in a mass exodus. Politicians and the media present this upheaval of migration patterns as unprecedented, blaming it for the spread of disease and conflict, and spreading anxiety across the world as a result. But the science and history of migration in animals, plants, and humans tell a different story. Far from being a disruptive behaviour, migration is an ancient and lifesaving response to environmental change, a biological imperative as necessary as breathing. Climate changes triggered the first human migrations out of Africa. Falling sea levels allowed our passage across the Bering Sea. Unhampered by borders, migration allowed our ancestors to people the planet, into the highest reaches of the Himalayan Mountains and the most remote islands of the Pacific, disseminating the biological, cultural and social diversity that ecosystems and societies depend upon. In other words, migration is not the crisis - it is the solution. Tracking the history of misinformation from the 18th century through to today's anti-immigration policies, The Next Great Migration makes the case for a future in which migration is not a source of fear, but of hope.   ...Show more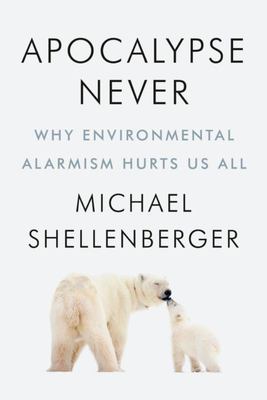 $39.99
NZD
Category: General Non-Fiction
Climate change is real but it's not the end of the world. It is not even our most serious environmental problem. Michael Shellenberger has been fighting for a greener planet for decades. He helped save the world's last unprotected redwoods. He co-created the predecessor to today's Green New Deal. And h e led a successful effort by climate scientists and activists to keep nuclear plants operating, preventing a spike of emissions. But in 2019, as some claimed "billions of people are going to die," contributing to rising anxiety, including among adolescents, Shellenberger decided that, as a lifelong environmental activist, leading energy expert, and father of a teenage daughter, he needed to speak out to separate science from fiction. Despite decades of news media attention, many remain ignorant of basic facts. Carbon emissions peaked and have been declining in most developed nations for over a decade. Deaths from extreme weather, even in poor nations, declined 80 percent over the last four decades. And the risk of Earth warming to very high temperatures is increasingly unlikely thanks to slowing population growth and abundant natural gas. Curiously, the people who are the most alarmist about the problems also tend to oppose the obvious solutions. What's really behind the rise of apocalyptic environmentalism? There are powerful financial interests. There are desires for status and power. But most of all there is a desire among supposedly secular people for transcendence. This spiritual impulse can be natural and healthy. But in preaching fear without love, and guilt without redemption, the new religion is failing to satisfy our deepest psychological and existential needs... ...Show more
$32.99
NZD
Category: General Non-Fiction
P.J. O'Rourke says we've worked ourselves into a state of anger and perplexity, and it's no surprise because perplexed and angry is what America has always been all about. This uproarious look at the current state of the United States includes essays like 'The New Puritanism - and Welcome to It,' about the upside of being 'woke' (and unable to get back to sleep); 'Sympathy vs. Empathy,' which considers whether it's better to have an idea of how people feel or to bust their skulls to get inside their heads; 'A Brief Digression on the Additional Hell of the Internet of Things' because your juicer is sending fake news to your FitBit about what's in your refrigerator; and many more. A couple of extra perks include a quiz to determine where you stand on the spectrum of 'Coastals vs. Heartlanders' and a 'An Inauguration Speech I'd Like To Hear:' ask not what your country can do for you. Ask me how I can get the hell out of here. Featuring extensive coverage from the 2020 campaign trail, this is P.J. at his acerbic best.   ...Show more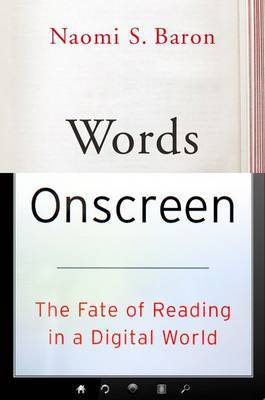 $40.99
NZD
Category: General Non-Fiction
People have been reading on computer screens for several decades now, predating popularization of personal computers and widespread use of the internet. But it was the rise of eReaders and tablets that caused digital reading to explode. In 2007, Amazon introduced its first Kindle. Three years later, App le debuted the iPad. Meanwhile, as mobile phone technology improved and smartphones proliferated, the phone became another vital reading platform. In Words Onscreen, Naomi Baron, an expert on language and technology, explores how technology is reshaping our understanding of what it means to read. Digital reading is increasingly popular. Reading onscreen has many virtues, including convenience, potential cost-savings, and the opportunity to bring free access to books and other written materials to people around the world. Yet, Baron argues, the virtues of eReading are matched with drawbacks. Users are easily distracted by other temptations on their devices, multitasking is rampant, and screens coax us to skim rather than read in-depth. What is more, if the way we read is changing, so is the way we write. In response to changing reading habits, many authors and publishers are producing shorter works and ones that don't require reflection or close reading. In her tour through the new world of eReading, Baron weights the value of reading physical print versus online text, including the question of what long-standing benefits of reading might be lost if we go overwhelmingly digital. She also probes how the internet is shifting reading from being a solitary experience to a social one, and the reasons why eReading has taken off in some countries, especially the United States and United Kingdom, but not others, like France and Japan. Reaching past the hype on both sides of the discussion, Baron draws upon her own cross-cultural studies to offer a clear-eyed and balanced analysis of the ways technology is affecting the ways we read today-and what the future might bring. ...Show more
$27.99
NZD
Category: General Non-Fiction
The much-anticipated follow-up to the acclaimed and resoundingly fascinating Daily Rituals.Filled with the innovative, inspiring and wonderfully prolific accounts of some of the world's best female creators, Daily Rituals Women at Work is the powerful and championing sequel to Mason Currey's first book, Daily Rituals. Barbara Hepworth sculpted outdoors and Janet Frame wore earmuffs as she worked to block out noise. Kate Chopin wrote with her six children 'swarming around her' whereas the artist Rosa Bonheur filled her bedroom with the sixty birds that inspired her work. Louisa May Alcott wrote so vigorously - skipping sleep and meals - that she had to learn to write with her left hand to give her cramped right hand a break. Filled with details of the large and small choices these women made, Daily Rituals Women at Work is about the day-to-day lives of some of the world's most extraordinary creative minds who, whether Virginia Woolf, Charlotte Brontë, Nina Simone or Jane Campion, found the time and got to work.'An admirably succinct portrait of some distinctly uncommon lives' - Meryle Secrest ...Show more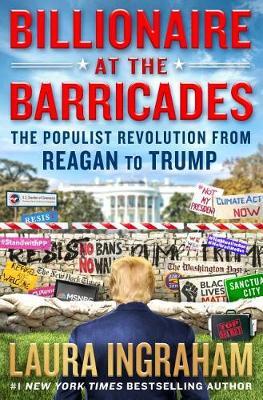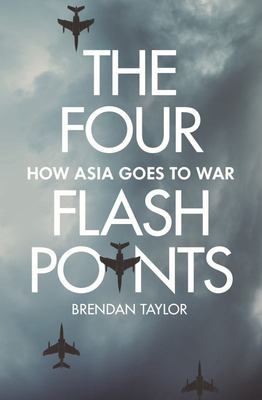 $37.00
NZD
Category: General Non-Fiction
Asia is at a dangerous moment. China is rising fast. Young, reckless North Korean dictator Kim Jong-un is engaging in territorial spats with the US president over nuclear missiles. Japan's nationalist government is remilitarising, throwing off the constitutional constraints imposed at the end of World W ar II. Washington is charting a different course, too- Donald Trump is the first US president to have contact with Taiwanese leaders since the 1970s, and also the first to edge his finger so firmly towards the nuclear button over North Korea. The doomsday clock has reached two minutes to midnight, as the possibility of global catastrophe looms ever closer. In this revelatory analysis, strategic expert Brendan Taylor examines the four Asian flashpoints that are most likely to erupt in sudden and violent conflict- the Korean Peninsula, Taiwan, the South China Sea and the East China Sea. He argues that crisis can only be averted by understanding the dynamics of these global hotspots and the complex interrelations between them. Drawing on history, contemporary sources and in-depth reports to weave an analysis both pertinent and chilling, Taylor asks what the world's major powers can do to avoid an eruption of war -- and what role Australia, as both a force in this region and a historical ally of the United States, can play to change the course of this otherwise disastrous history. ...Show more