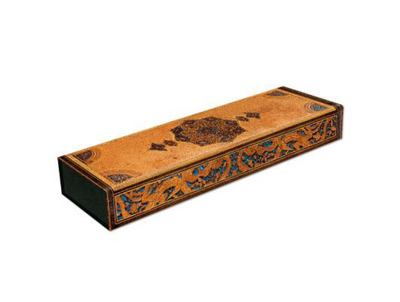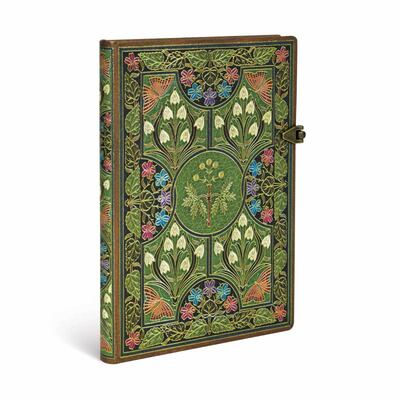 $36.99
NZD
Category: Gift Books Paperblanks | Series: Poetry in Bloom
The design reproduced on our Poetry in Bloom covers was crafted by Riviere and Son and made with green morocco within fillets of gilt. The centrepiece is a sensitive plant surrounded by chambers containing snowdrops and other richly hues and contrasting flowers, foliage and butterflies. The original bin ding was used for The Sensitive Plant and Early Poems by Percy Bysshe Shelley, which employs the sensitive plant as an emblem for exploring how to ?nd meaning and order in a world that leans toward entropy and chaos. ...Show more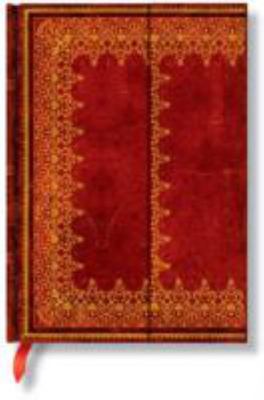 $32.99
NZD
Category: Gift Books Paperblanks | Series: Smythe Sewn Old Leather Wraps
There is nothing quite like the look and feel of our embellished books. Our Foiled journal is unique, tactile and so very pleasing to the eye. It has over-the-top embellishment combined with the look of a journal that has been lovingly used for at least a century. Not only does it have our magnetic wrap s but added is a classic red ribbon marker and a memento pouch to store the treasures of a life well lived. ...Show more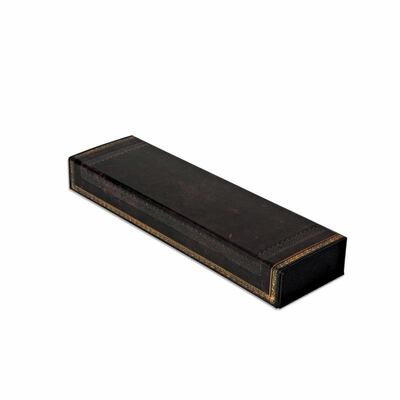 $39.99
NZD
Category: Gift Books Paperblanks | Series: Safavid Binding Art
Book Art From a Golden Age Amid the many jewels of ancient Islam, decorative book binding shines particularly bright. Symmetry and refinement of line are the hallmarks of these bindings, ranging in style over many centuries from the simply tooled geometric patterns of the 14th century to the complex co mpositions of the 16th century. Associated with the Islamic Golden Age, the Persian Safavid-style designs represented a high point for the art of the book. These bindings feature centralized designs of medallions, quadrants, plant and animal motifs, a pentagonal envelope flap closure and elaborately decorated doublures (interior covers), exquisite creations in cut-out leather, coloured papers and gilding. Our doublure inspired collection portrays a remarkable leather filigree pattern incorporating handtooled surfaces and motives which retain an elegance and style even in our modern context. ...Show more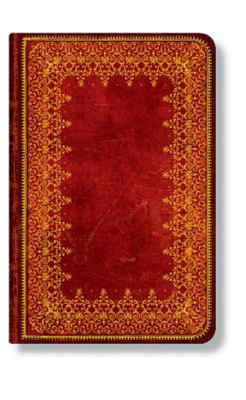 $24.99
NZD
Category: Gift Books Paperblanks | Series: Smythe Sewn Address Bks.
This gorgeous address book is a joy to carry and will make the messiest desk look good. Capturing the flavour of Renaissance-style binding at its zenith, this handsome design is a delight for the hand and the eye. Size: 100 x 140mm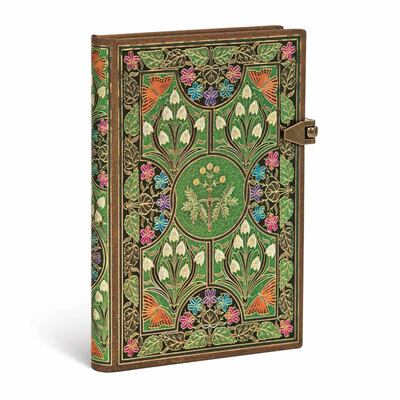 $29.99
NZD
Category: Gift Books Paperblanks | Series: Poetry in Bloom
The design reproduced on our Poetry in Bloom covers was crafted by Riviere and Son and made with green morocco within fillets of gilt. The centrepiece is a sensitive plant surrounded by chambers containing snowdrops and other richly hues and contrasting flowers, foliage and butterflies. The original bin ding was used for The Sensitive Plant and Early Poems by Percy Bysshe Shelley, which employs the sensitive plant as an emblem for exploring how to ?nd meaning and order in a world that leans toward entropy and chaos. ...Show more
$19.99
NZD
Category: Gift Books Paperblanks
This design celebrates English actor, filmmaker and composer Charlie Chaplin, commemorating both the 100th anniversary of The Kid, his first feature length film, and the enduring cultural impact of The Great Dictator, by reproducing the final speech.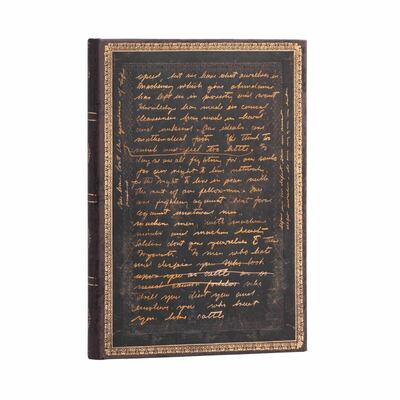 $29.99
NZD
Category: Gift Books Paperblanks
Charlie Chaplin was an English actor, filmmaker and composer. Though Chaplin rose to fame in the silent film era, it is his unique voice that defines him as one of the most important figures in the history of film. This design celebrates Charlie Chaplin, commemorating both the 100th anniversary of The K id, his first feature-length film, and the enduring cultural impact of The Great Dictator, by reproducing the final speech. ...Show more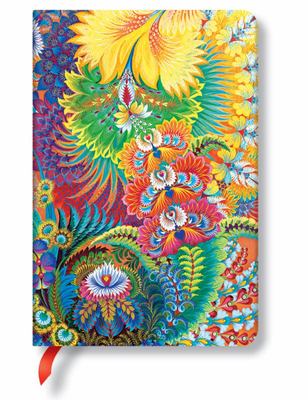 $24.99
NZD
Category: Gift Books Paperblanks
Olena Skytsiuk is one of the foremost practitioners of Ukrainian Petrykivka painting, a technique in which each artwork is made with special brushes crafted from cat hairs to create a visual e?ect unlike any other. The style was born in the village of Petrykivka in the 17th century and is now recognised by UNESCO as part of the Intangible Cultural Heritage of Humanity. ...Show more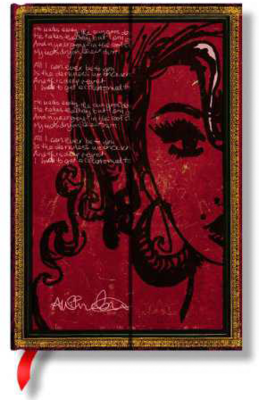 $24.99
NZD
Category: Gift Books Paperblanks
Embellished Manuscripts  Great Minds At Work   To inspire the writer, these unique journals portray the work of some of the greatest writers, thinkers and artists of all time. These reproductions of excerpts of original manuscripts, letters, scores and drawings provide a glimpse into the creative pro cess of figures such as William Shakespeare, Wolfgang Amadeus Mozart and Vincent van Gogh. ...Show more