$24.00
NZD
Category: Humour | Series: Ladybirds for Grown-Ups Ser.
*A HILARIOUS, BRAND NEW BOOK IN THE PHENOMENAL LADYBIRDS FOR GROWN UPS SERIES FOR AUTUMN 2018* The Story of Brexit - a nugget of wisdom from bestselling authors Jason Hazeley and Joel Morris. This delightful book is the latest in the series of Ladybird books which have been specially planned to help gro wn-ups with the world about them. The large clear script, the careful choice of words, the frequent repetition and the thoughtful matching of text with pictures all enable grown-ups to think they have taught themselves to cope. Featuring original Ladybird artwork alongside brilliantly funny, brand new text. ...Show more
$29.99
NZD
Category: Humour
The English language is changing constantly. We invent new words and phrases, we mash up idioms, we mispronounce, misuse, misappropriate. Sue Butler has heard it all and is ready to defend and disagree with common usage. Veering from tolerance to outrage, she examines how the word sheila took a nose-div e after World War II, considers whether we should hunker or bunker down, and bemoans the emptiness of rhetoric. She shouts 'down with closure' as it leaps from the psychoanalyst's couch, explains why we've lost the plot on deceptively, untangles the manuka honey stoush, fathoms why the treatment of famous is infamous, and ponders whether you would, could or should ...Rebel without a Clause is a fascinatingly idiosyncratic romp through the world of words by lexicographer and former Macquarie Dictionary Editor, Sue Butler. ...Show more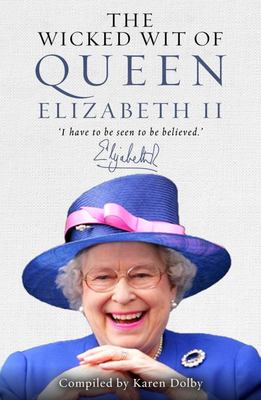 $24.99
NZD
Category: Humour
When thinking of the Queen, our first image is one of dignity and authority. She is the very definition of majesty: the British monarch, the Supreme Governor of the Church of England and the head of the Commonwealth. But as anyone who knows her will tell you, in person she has a wicked sense of humour. Occasionally unintentional (when meeting guitar legend Eric Clapton she enquired 'Have you been playing a long time?'), sometimes cannily astute ('I have to be seen to be believed') and at times downright silly (nicely demonstrated when staff at Balmoral discovered the Queen jumping up and down with glee exclaiming 'I've won, I've won!' after hearing that England had beaten Australia in the cricket), her sense of humour is like no other. Revealing a side of the Queen's personality that the public rarely see, this joyous book is a timely celebration of royal humour as Elizabeth II succeeds Victoria as Britain's longest-serving monarch. ...Show more
$24.99
NZD
Category: Humour
The most followed dad jokes page on Instagram, @DadSaysJokes, returns with another collection of hilariously cringe-inducing gags for you to share with friends and family. @DadSaysJokes is a community-run Dad jokes network on Instagram, Facebook and Twitter, with close to 3 million followers, inspired by the daily jokes of author Kit Chilvers' dad, Andrew. Every day, followers submit their jokes and the team picks their favourites - or Dad just drops in his own zinger! Kit, a young social networking influencer, started his career at the tender age of 14 when he created his original platform, Football.Newz. He has since added another nine platforms, including @PubityPets and monster meme page @Pubity with its 20 million followers. This is his third book. Q: What do you call 52 pieces of bread? A: A deck of carbs ...Show more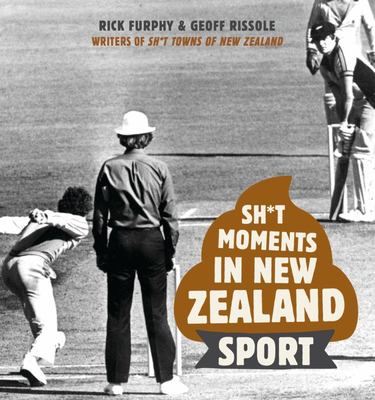 $24.99
NZD
Category: Humour
The Sh*t Towns of New Zealand writers turn their sharp minds to our most embarrassing sporting moments.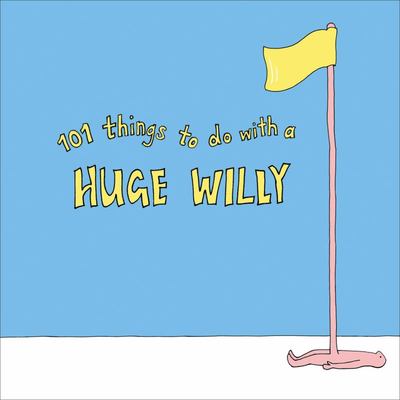 $17.99
NZD
Category: Humour
It's not the size but what you do with it that counts. Discover 101 inspiring ideas for more useful things you can do with your knob. From hearding sheep to mountain rescue, controlling traffic, space exploration or taking the perfect group selfie - you too can use your willy to make the world a better place. ...Show more
$24.00
NZD
Category: Humour
--- Imagine a world where men and women are treated as equals, where the elderly are respected not neglected, where children can realise their dreams. Imagine a society, a kind and fair one, where people are free from worry and woe. Imagine a life, harmonious and balanced, where people are united by the ir love for their leader. Imagine that leader, wise and mighty, so devoted to his people that he is prepared to keep watch on every single one of them. Welcome to North Korea. Juche is the guiding principle of North Korean communism: the art of self-sufficiency. How to Live Well the North Korean Way will explain how you can: solve the stresses of your commute (sleep in the office); lose weight fast (rationing and daily military parades); embrace mindfulness (through manual labor) and cure urban loneliness (three families living in one room).'Conceived for the people, by the people, Juche states that only through back-breaking work, soul-nourishing study and boundless courage can progress be achieved.' ...Show more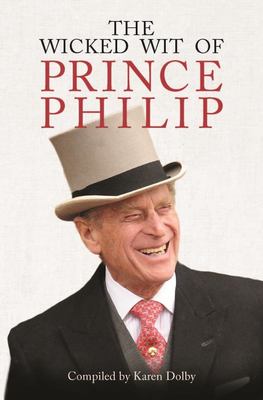 $21.99
NZD
Category: Humour | Series: The\Wicked Wit Ser.
His Royal Highness The Duke of Edinburgh, KG, KT, OM, GBE has been at the forefront of British public life since he married Princess Elizabeth in 1947. In the seventy years since, his wit (and the occasional 'gaffe') has continued to endear him to the nation, as he travelled the world taking his unique and charmingly British sense of humour to its far-flung corners. Hailed as a god by a tribe in Vanuatu, the Prince has had his fair share of brickbats from the media nearer home, but his outspokenness never fails to raise laughs - and eyebrows. From notorious one-liners to less newsworthy witticisms and from plain speaking to blunt indifference, the Prince does what we all wish we could do now and again - forgets polite conversation and says what he thinks. In the year in which the Prince has stepped down from his royal duties, this joyous and timely book celebrates his wry humour and supremely wicked wit. ...Show more
$29.99
NZD
Category: Humour
Men to Avoid in Art and Life pairs classical fine art with modern captions that epitomize the spirit of mansplaining. This hilarious book perfectly captures those relatable moments when a man explains to a woman a subject about which he knows considerably less than she does. Situations include men sha ring keen insight on the female anatomy, an eloquent defense of catcalling, or offering sage advice about horseback riding to the woman who owns the horse. - These less qualified men of antiquity dish out mediocrity as if it's pure genius - For the women who have endured overbearing men over the centuries- Written with hilariously painful accuracy "Now, when you're riding a horse, you need to make sure to keep a good grip on the reins." "These are my horses." Through cringe-induced empathy, this timeless gift book of shared experiences unites women across history in one of the most powerful forms of resistance: laughter. - Started as a Twitter thread and quickly gained widespread popularity. - A great pick for a birthday or Galentine gift for a friend who needs a funny pick-me-up- Makes a perfect gift for women and feminists with a wry sense of humor, millennials, anyone who loves memes and Internet humor, as well as history and art buffs.- Add it to the shelf with books like Men Explain Things to Me by Rebecca Solnit, Milk and Vine: Inspirational Quotes from Classic Vines by Emily Beck, and Awards For Good Boys: Tales Of Dating, Double Standards, And Doom by Shelby Lorman. ...Show more
$14.99
NZD
Category: Humour | Series: The\Little Book Of... Ser.
The perfect parenting companion... Not suitable for children. Mums and Dads have always yearned for a rule book, a hitchhikers' guide if you will, that spelled out for them how to raise their children properly so they grow up to be well-rounded, decent and likeable adults. Well, that book doesn't exist. And it never will. So, why not read this one instead? We won't bullshit you with lies. We're here to make you laugh. The Little Book of Shit Baby Names ... and Other Pearls of Parenting Wisdom is the ideal antidote to a long day of looking after those little versions of yourself. This tiny tome is the perfect pick-me-up once you've dropped the kids off (at school, not a cliff) or put the baby down (to sleep) and you can finally reflect on how degrading and awful parenting is. This book will make you feel better if only because it'll teach you alternative, and perverted, lyrics to 'Wheels on the Bus'. Packed to the gills with hilarious jokes on all things baby-related, from how to avoid choosing a shit baby name, through to scores of bite-size parenting wisdom that may one day save your sanity from leaking out of your ears. ...Show more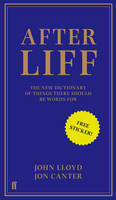 $28.99
NZD
Category: Humour
Agharoo - A larger-than-life sneeze in a Bollywood comedy, used as the basis for a dance routine. Toames pl - The first furtive touching of toes in bed after a severe row with your partner. Ruswarp - To deliberately write a word unclearly when you don't know how to spell it. Loudwater - A child's strong ly held opinion, copied word for word from its parents. Inverness - The loneliness of garden chairs in winter. For more than a decade John Lloyd and Jon Canter have been collecting together these definitions, written by them and many other friends of Douglas Adams, who co-write the original bestseller The Meaning of Liff back in 1983. Each definition is based on a place name. Always funny, often profound, and entirely unique, this is the essential book for anyone who faces the minor challenges of everyday life, and has been at a loss for words for how to express them. ...Show more
$27.99
NZD
Category: Humour
In a politically correct world, thank god for Bogans! In The Bogan Bible, Pauly Fenech - the world's foremost Boganologist - salutes these authentic, outrageous, fun-loving and free-thinking Australians, unravelling the histories and the mysteries of the Bogan world and icons such as the Thong, the Mull et and the Burnout. Salvation lies within... The Bogan Bible. ...Show more