$16.99
NZD
Category: Humour
A wickedly witty field guide to bookstore customers from the Person Who Doesn't Know What They Want (But Thinks It Might Have a Blue Cover) to the harried Parents Secretly After Free Childcare. It does take all kinds. If you visit bookshops more often than the grocery store, you'll recognize the types. There's the Expert (with subspecies from the Bore to the Helpful Person), the Young Family (ranging from the Exhausted to the Aspirational), Occultists (from Conspiracy Theorist to Craft Woman). Then there's the Loiterer (including the Erotica Browser and the Self-Published Author), the Bearded Pensioner (including the Lyrca Clad), the The Not-So-Silent Traveller (the Whistler, Sniffer, Hummer, Farter, and Tutter), and the Family Historian (generally Americans who come to Shaun's shop in Wigtown, Scotland). Two bonus sections include Staff and, finally, Perfect Customer -- all from Shaun Bythell (author of Confessions of a Bookseller), the funniest sell-and-tell observer in the house of books. This is the perfect read for anyone who ever felt a bookstore was home. You've been spotted! Or have you?   ...Show more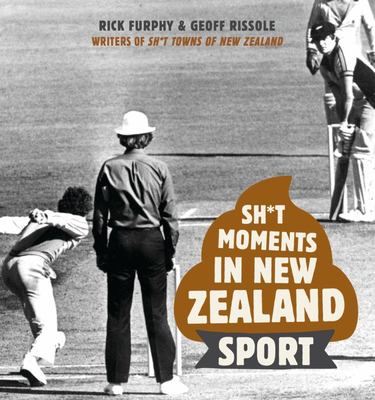 $24.99
NZD
Category: Humour
The Sh*t Towns of New Zealand writers turn their sharp minds to our most embarrassing sporting moments.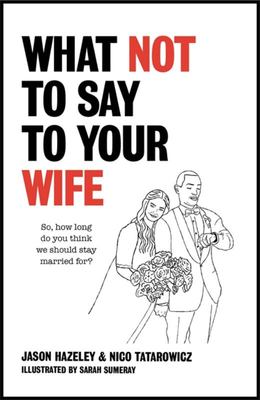 $24.99
NZD
Category: Humour
THE PERFECT GIFT FOR ANYONE WHO IS, MIRACULOUSLY, STILL IN A RELATIONSHIP Be prepared and know exactly what not to say when... ... she's off to book group ... she's shopping for holiday clothes ... she's giving birth to your child What Not to Say to Your Wife is the first book in a brand-new series b y comedy-writing duo Jason Hazeley (co-author of the Ladybird Books for Grown-Ups series) and comedy writer Nico Tatarowicz. This compendium of questions and comments you shouldn't say to your partner in a wide range of critical moments - at your wedding reception, as he's getting dressed for a fancy do, when you're at a family reunion - is a hilarious tonic for our times. Fully illustrated with Sarah Sumeray's dark and witty line-drawings, this book might not make your husband irritate you less, but it might just save your marriage. ...Show more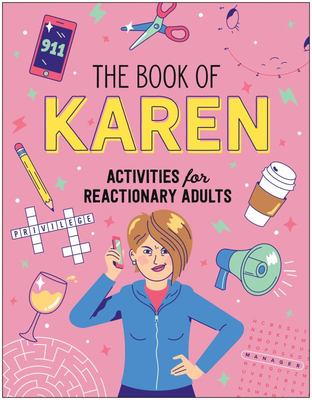 $34.99
NZD
Category: Humour
The Book of Karen: Activties for Reactionary Adults demands only one thing: you laugh at them.Karen and Kevin demand a lot these days. From speaking to a manager to seeing birth certificates to requiring permits to sell lemonade, there's no 911 call they won't make, no social norm nor grace today's put- upon white person won't upend, in an effort to exercise and maintain their privilege.Filled with the kinds of stickers, brain teasers, word searches, crossword puzzles, riddles, connect-the-dots, crafts, fill-in-the-blanks, and prompts found in any traditional adult activity book, The Book of Karen subverts and parodies the genre by highlighting the horrible behaviours of the entitled women and men whose videoed and memed behaviours would be comical were they not so condemnable.As much an activity book as as it is as call to action, The Book of Karen contains a comprehensive and useful list of anti-Karen nonprofits, especially those focusing on social justice, voting rights, pay equity, LGBTQIA rights, immigration, hunger and food instability, disability services, and victim's rights to raise awareness and for readers to support, learn more about, and work with to fight the status quo.A portion of the proceeds from The Book of Karen will directly go to benefit The Equal Justice Initiative, a non-profit committee working to end mass incarceration and excessive punishment, challenging racial and economic injustice, and protecting the basic human rights for the most vulnerable Americans. ...Show more
$24.00
NZD
Category: Humour
--- Imagine a world where men and women are treated as equals, where the elderly are respected not neglected, where children can realise their dreams. Imagine a society, a kind and fair one, where people are free from worry and woe. Imagine a life, harmonious and balanced, where people are united by the ir love for their leader. Imagine that leader, wise and mighty, so devoted to his people that he is prepared to keep watch on every single one of them. Welcome to North Korea. Juche is the guiding principle of North Korean communism: the art of self-sufficiency. How to Live Well the North Korean Way will explain how you can: solve the stresses of your commute (sleep in the office); lose weight fast (rationing and daily military parades); embrace mindfulness (through manual labor) and cure urban loneliness (three families living in one room).'Conceived for the people, by the people, Juche states that only through back-breaking work, soul-nourishing study and boundless courage can progress be achieved.' ...Show more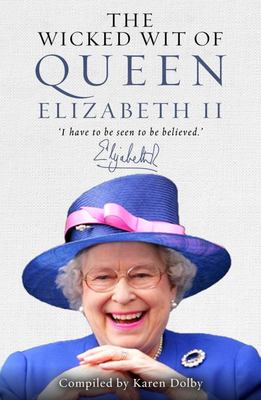 $24.99
NZD
Category: Humour
When thinking of the Queen, our first image is one of dignity and authority. She is the very definition of majesty: the British monarch, the Supreme Governor of the Church of England and the head of the Commonwealth. But as anyone who knows her will tell you, in person she has a wicked sense of humour. Occasionally unintentional (when meeting guitar legend Eric Clapton she enquired 'Have you been playing a long time?'), sometimes cannily astute ('I have to be seen to be believed') and at times downright silly (nicely demonstrated when staff at Balmoral discovered the Queen jumping up and down with glee exclaiming 'I've won, I've won!' after hearing that England had beaten Australia in the cricket), her sense of humour is like no other. Revealing a side of the Queen's personality that the public rarely see, this joyous book is a timely celebration of royal humour as Elizabeth II succeeds Victoria as Britain's longest-serving monarch. ...Show more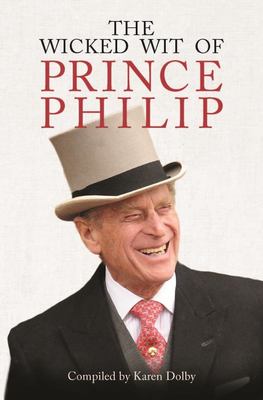 $21.99
NZD
Category: Humour | Series: The\Wicked Wit Ser.
His Royal Highness The Duke of Edinburgh, KG, KT, OM, GBE has been at the forefront of British public life since he married Princess Elizabeth in 1947. In the seventy years since, his wit (and the occasional 'gaffe') has continued to endear him to the nation, as he travelled the world taking his unique and charmingly British sense of humour to its far-flung corners. Hailed as a god by a tribe in Vanuatu, the Prince has had his fair share of brickbats from the media nearer home, but his outspokenness never fails to raise laughs - and eyebrows. From notorious one-liners to less newsworthy witticisms and from plain speaking to blunt indifference, the Prince does what we all wish we could do now and again - forgets polite conversation and says what he thinks. In the year in which the Prince has stepped down from his royal duties, this joyous and timely book celebrates his wry humour and supremely wicked wit. ...Show more
$27.99
NZD
Category: Humour
In a politically correct world, thank god for Bogans! In The Bogan Bible, Pauly Fenech - the world's foremost Boganologist - salutes these authentic, outrageous, fun-loving and free-thinking Australians, unravelling the histories and the mysteries of the Bogan world and icons such as the Thong, the Mull et and the Burnout. Salvation lies within... The Bogan Bible. ...Show more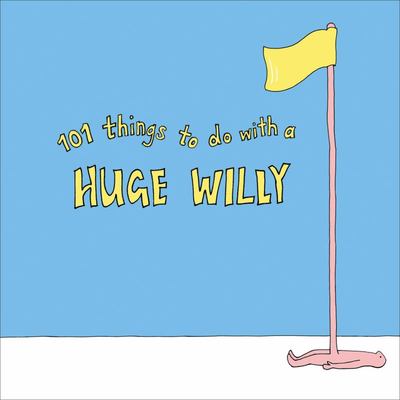 $17.99
NZD
Category: Humour
It's not the size but what you do with it that counts. Discover 101 inspiring ideas for more useful things you can do with your knob. From hearding sheep to mountain rescue, controlling traffic, space exploration or taking the perfect group selfie - you too can use your willy to make the world a better place. ...Show more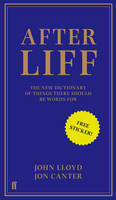 $28.99
NZD
Category: Humour
Agharoo - A larger-than-life sneeze in a Bollywood comedy, used as the basis for a dance routine. Toames pl - The first furtive touching of toes in bed after a severe row with your partner. Ruswarp - To deliberately write a word unclearly when you don't know how to spell it. Loudwater - A child's strong ly held opinion, copied word for word from its parents. Inverness - The loneliness of garden chairs in winter. For more than a decade John Lloyd and Jon Canter have been collecting together these definitions, written by them and many other friends of Douglas Adams, who co-write the original bestseller The Meaning of Liff back in 1983. Each definition is based on a place name. Always funny, often profound, and entirely unique, this is the essential book for anyone who faces the minor challenges of everyday life, and has been at a loss for words for how to express them. ...Show more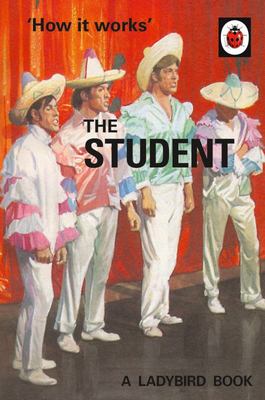 $21.00
NZD
Category: Humour | Series: Ladybird How It Works
The PERFECT GIFT for anyone yet to know the meaning of the words 'hard work'. __________________________________ This is a student. He is leaving home for the first time. By the time he graduates, he will be grown-up: exhausted, hideously in debt and unable to imagine going to bed sober. _______________ ___________________ Reynard has brought everything he needs for his first year. He unpacks his fancy-dress costumes, his four-way extension leads, his pair of pants and all his didgeridoos. By doing front, back, inside-out front, inside-out back, and using Febreze and Imodium, he plans to make his pants last until half term. __________________________________ This delightful book is part of a series of Ladybird books which have been specially planned to help grown-ups with the world about them. The large clear script, the careful choice of words, the frequent repetition and the thoughtful matching of text with pictures all enable grown-ups to think they have taught themselves to cope. Featuring original Ladybird artwork alongside brilliantly funny, brand new text. Other titles in the Ladybirds for Grown Ups series: How it Works: The Cat How it Works: The Dog How it Works: The Grandparent The Ladybird Book of the Meeting The Ladybird Book of Red Tape The Ladybird Book of the People Next Door The Ladybird Book of the Sickie The Ladybird Book of the Zombie Apocalypse How it Works: The Husband How it Works: The Wife How it Works: The Mum How it Works: The Dad The Ladybird Book of the Mid-Life Crisis The Ladybird Book of the Hangover The Ladybird Book of Mindfulness The Ladybird Book of the Shed The Ladybird Book of Dating The Ladybird Book of the Hipster ...Show more
$24.99
NZD
Category: Humour
The most followed dad jokes page on Instagram, @DadSaysJokes, returns with another collection of hilariously cringe-inducing gags for you to share with friends and family. @DadSaysJokes is a community-run Dad jokes network on Instagram, Facebook and Twitter, with close to 3 million followers, inspired by the daily jokes of author Kit Chilvers' dad, Andrew. Every day, followers submit their jokes and the team picks their favourites - or Dad just drops in his own zinger! Kit, a young social networking influencer, started his career at the tender age of 14 when he created his original platform, Football.Newz. He has since added another nine platforms, including @PubityPets and monster meme page @Pubity with its 20 million followers. This is his third book. Q: What do you call 52 pieces of bread? A: A deck of carbs ...Show more