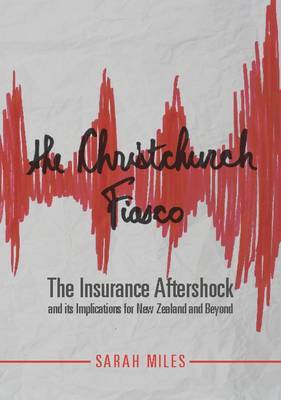 $37.99
NZD
Category: New Zealand Current Affairs
There has been much media activity both in the press and on Radio since the Canterbury earthquakes in September 2010 and February 2011. The two-year aftermath of those earthquakes offered the Author a rare opportunity to examine aspects that the media did not cover, such as the national policies and eff ectiveness of government funding and management of catastrophe on a national scale. She has also made an appraisal of the performance of the corporate insurance industry involved in the event. Her findings are both surprising and disturbing. This is not a book about idealistic sociological concepts, but a revelation of actual government administrative failure and financial risk-taking, in concert with corporate malfeasance. The book discloses the failures and fallacies of current disaster management strategies such as funding, insurance and re-insurance - not only in terms of the huge financial implications but also the effects these aspects have on the 'recovery' phase. The author examines international experiences of catastrophe from the viewpoint of government policies and funding strategies. She points to a fundamental conflict of interest between corporatism and the need for rapid recovery in the interests of both the affected public, business interests and the economy. Woven into the government strategy are assumptions about the corporate insurance industry as a 'partner in recovery' but the author's investigations into the performance of this industry uncover a disregard for both the economic recovery needs and the plight of the population, in the interests of maximising corporate profits. She explores the history of catastrophes in other countries and concludes that the culture of betrayal and avoidance by the global insurance industry is widespread. This is the side of catastrophe management that the public has not considered. ...Show more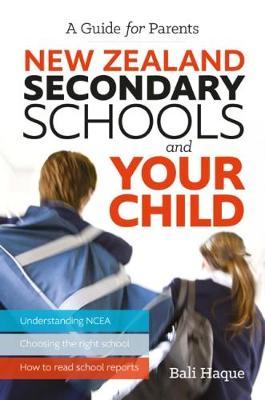 $34.99
NZD
Category: New Zealand Current Affairs
This is a book for parents and caregivers of students about to attend or who are currently attending a secondary school. Its central purpose is to provide simple no nonsense, jargon-free information to help the challenges of navigating this rite of passage. It draws on Bali Haque's experience as a teach er and secondary school principal using personal anecdotes, stories and case studies where appropriate. Each chapter stands alone and contains basic information to help you understand how secondary schools work so that you can make the decisions you will need to make. ...Show more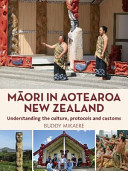 $32.99
NZD
Category: New Zealand Current Affairs
Starting with the beaching of his Mataatua Bay of Plenty ancestral canoe, Buddy Mikaere provides a highly readable historical overview of Maori in New Zealand and goes on to examine the impact of a changing urban world on the traditional way of life. He describes the renaissance of Maori culture and the revival of language and traditions that were nearly lost to the past. The importance of marae and community, with tribal structure still evident in the settlement of Maori Treaty of Waitangi claims, the vitality of kapa haka and waka ama for Maori youth, the art of ta moko tattooing - all of these modern manifestations of culture are discussed and reviewed. Customs observed in formal situations, where people meet and greet one another, and at the marae where they come together to communicate and share hospitality, is described in detail, as is the tradition of burial. Photographs drawn from various sources, both historical and current, give a vivid impression of Maori traditions. ...Show more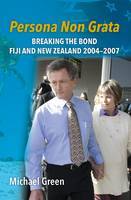 $37.99
NZD
Category: New Zealand Current Affairs
This is the account by (the late) Michael Green, NZ High Commissioner in Fiji, of his years and role in Fiji until the surprising announcement of his change in diplomatic status to "Persona Non Grata" (unwelcome person) in 2007, a status that prevented any further diplomatic activities or role for him i n that country. On his return to New Zealand Michael Green felt compelled to write an account of his time in these islands with which New Zealand, along with Australia and the United Kingdom, has had very close links and considerable influence over a long period. His tour of duty coincided with internal political shifts in Fiji's politics that would lead to the 2006 military coup that established Commodore Frank Bainimarama as unelected leader/interim president of these Pacific islands - a position he still holds six years on. New Zealand has since this time had to watch events unfold from a distance, having taken the necessary stance of severing diplomatic relations with Fiji. Long-supplied aid, trade, and most importantly the provision of educational expertise - always New Zealand's greatest contribution to those islands - has since ceased, and with the now lengthy incumbency of Frank Bainimarama as Fiji's military and political leader, New Zealand can but look on in the hope that democratic politics will eventually return to Fijian people. ...Show more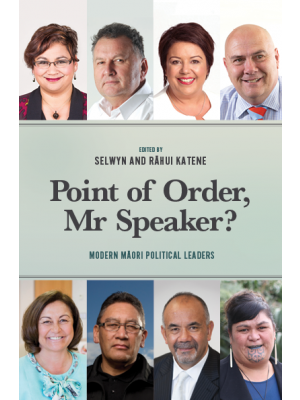 $45.00
NZD
Category: New Zealand Current Affairs | Reading Level: very good
Eight current or former Maori politicians from different political parties recount their leadership experiences, and describe the significant events in their journeys from their early lives to Parliament. Paula Bennett, Te Ururoa Flavell, Hone Harawira, Tau Henare, Shane Jones, Nanaia Mahuta, Hekia Para ta and Metiria Turei give readers a unique glimpse into their personal and public lives. They share their dreams and aspirations, lessons learned and knowledge gained while making meaningful contributions to Maori development. ...Show more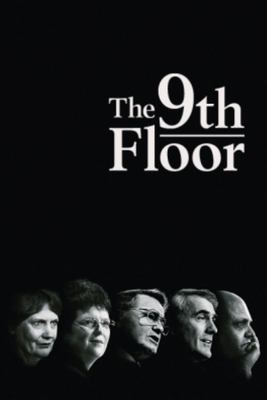 $39.99
NZD
Category: New Zealand Current Affairs | Reading Level: near fine
What does government look like from the ninth floor of the Beehive? The 9th Floor collects together interviews with five former Prime Ministers of New Zealand: Geoffrey Palmer, Mike Moore, Jim Bolger, Jenny Shipley and Helen Clark.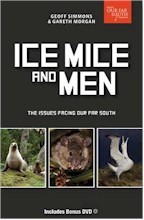 $35.00
NZD
Category: New Zealand Current Affairs | Reading Level: Very Good
Our Far South is packed with history and wildlife, and is renowned for its breathtaking and photogenic beauty. But does our appreciation of the region run more than skin deep? Do Kiwis really understand how important the region is and what issues are facing it? In February 2012, Gareth Morgan trapped te n of New Zealand's top experts on the region in a boat with 40 ordinary Kiwis for a month. Together with Geoff Simmons, he grilled them about the issues facing the region and Ice, Mice and Men is the result. What they found was startling. Our Far South - that part of New Zealand that extends from Stewart Island almost without interruption to the South Pole - harbours precious wildlife and is the engine room of the world's oceans and climate. We are blessed to live in this unique part of the world, but we also have a huge responsibility to look after it. Ice, Mice and Men looks at the three ways we risk inflicting long-term, even permanent harm, on this precious and fragile region. The race to exploit resources has been underway for three centuries, and may be poised to escalate. Pressure from human activity may be threatening biodiversity and even the survival of species. And looming ever larger is the threat of climate change. Damage done to Our Far South will have profound implications, both for New Zealand and right across the globe. Gareth Morgan is a well-known columnist, philanthropist and author. Geoff Simmons is an economist for the Morgan Family Charitable Foundation and has previously worked for the New Zealand Treasury. He is also Co-Creative Director of the Wellington Improvisation Troupe ...Show more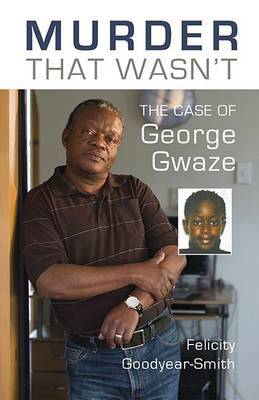 $35.00
NZD
Category: New Zealand Current Affairs | Reading Level: near fine
This book tells the story of the case of George Gwaze, twice charged and twice acquitted of the rape and murder of his ten-year-old adopted niece, Charlene Makaza. When Charlene is found unconscious one morning, gasping for breath, with a high fever and lying in a pool of diarrhoea, her family rush her to the Christchurch 24-hour clinic. She is treated for overwhelming sepsis and transferred to hospital. Sadly her life cannot be saved and at 1.00am she dies. During the course of Charlene's short illness the diagnosis shifts from infection to sexual assault and homicide, and her grieving family find themselves publicly engulfed in a criminal investigation. What unfolds next is a surreal set of events so improbable that they seem fictitious. Murder that Wasn't meticulously explores the facts surrounding this case, based on scientific, medical and court records and individual interviews, to tell this family's extraordinary story. ...Show more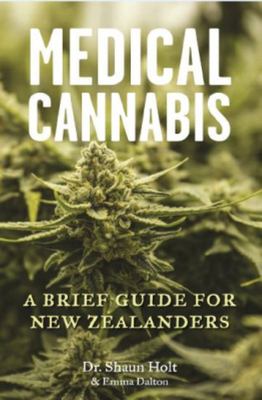 $29.99
NZD
Category: New Zealand Current Affairs
An easy-to-read, objective guide to the potential benefits and risks of using cannabis as a medicine. This book gives an overview of its history, and importantly, a summary of what the latest research shows about the use of cannabis as a medicine, and its potential benefits and risks. This book does not take a position on this issue but allows the reader to make their own informed decision before the upcoming referendum at the next election. ...Show more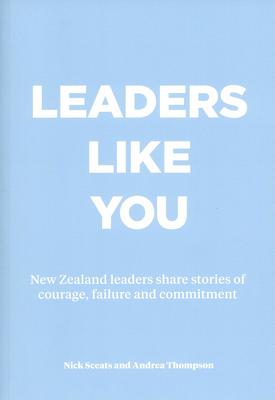 $39.99
NZD
Category: New Zealand Current Affairs
Through candid interviews, Leaders Like You reveals what makes New Zealand leaders tick. Indoing so it debunks many myths about leadership, not the least being that leaders are super heroes. Leaders Like You shows that leaders are everyday Kiwis.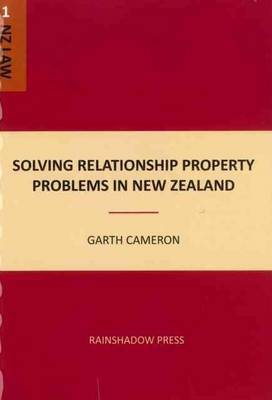 $24.99
NZD
Category: New Zealand Current Affairs
This book explains: *What relationships are subject to the law of relationship property *That the cost of a property dispute is far more than the money spent on legal fees *How to access the law and other relevant resources *Why it helps to know the law and procedure but it is not a good idea to be your own lawyer *The relationship between the facts, the law and a good result *The negotiation process *How to assess the benefits and risks of choosing an option *The role of compromise in ending disputes *Litigation risk *The Family Court process It includes: *Flow charts, which make it easier to understand the process of conflict resolution *Internet resources *Lists of sources of law and practice *A glossary which included the definitions of key words used in the process of negotiation, litigation and settlement of relationship property disputes. ...Show more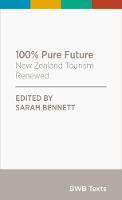 $14.99
NZD
$24.99
(40% off)
Category: New Zealand Current Affairs | Series: BWB Texts
Covid-19 has had a devastating effect on New Zealand tourism, but the industry was already troubled by unchecked growth and questionable governance that has put pressure on the environment, infrastructure and communities. In this urgent collection of essays, nine authors outline their vision for sustain able tourism, the barriers to achieving it and how they can be overcome. This BWB Text is a rallying call for a genuine tourism 'reset' that puts the environment first and creates more meaningful exchanges between visitors and their hosts. ...Show more