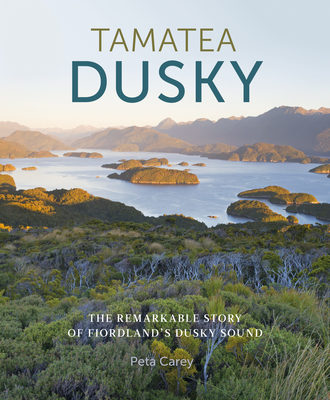 $69.99
NZD
Category: New Zealand Historical | Reading Level: near fine
The remarkable story of conservation and history in Fiordland's Tamatea/Dusky Sound, by Peta Carey. With a fascinating history, both Maori and European, it is the place where Captain Cook arrived in 1773, and where ground-breaking conservation began in New Zealand over 120 years ago.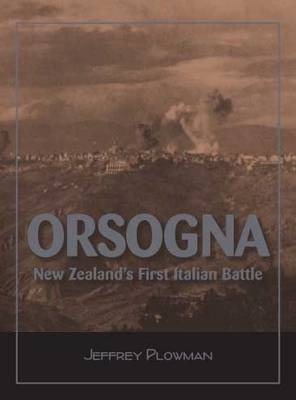 $39.99
NZD
$65.00
(38% off)
Category: New Zealand Historical | Reading Level: New
Of all the hilltop towns on this part of the Italian Adriatic Coast, none was of greater natural strength. From the south, it appeared as a long line of stone-built houses perched precariously on an escarpment above the Moro River, its buttresses extending down into the cliff face. To an attacker approa ching from this side it presented a formidable aspect. It was on this sector of the German Bernhardt Line that the New Zealand Division found itself, after moving to Italy. General Montgomery wanted to break through on this front and launch a left hook on Rome. With his Eighth Army exhausted by months of fighting, he was hoping the New Zealanders would provide just the punch he needed. But the Division, fresh from the North African campaign, was not the force it once was. Reforged with reinforcements to replace those who had refused to return after a furlough scheme that had turned sour, it was only just the beginnning to find its feet and Orsogna would be its first testing ground. ...Show more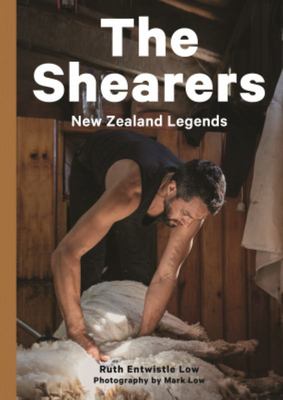 $39.99
NZD
$45.00
(11% off)
Category: New Zealand Historical
The Shearers is a colourful account of the men and women, past and present, who have committed their lives to shearing in New Zealand. Their voices - in their own words, often brutally honest reflections on what it is to be a shearer - are at the heart of this book- their training, their tools, their ca maraderie, and the gruelling, itinerant nature of the job. Old hands like Brian 'Snow' Quinn, Tony Dobbs and Peter Casserly, and Peter and Elsie Lyon, as well as those newer to the scene, offer personal insights, often for the first time. The Shearers invites readers to the world of the New Zealand shearer - 'the only job where you take a sweat towel to work'. ...Show more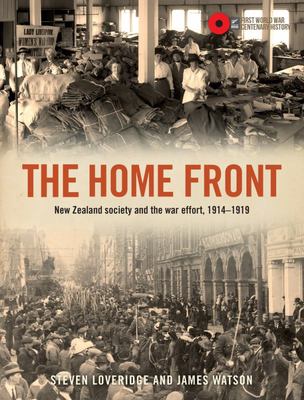 $59.99
NZD
Category: New Zealand Historical
The Great War is now typically regarded as senseless and futile, but most New Zealanders at the time considered it to be a war to preserve security and freedoms, to punish an aggressive enemy and to win a better world. Yet the war years proved a tumultuous time, and bitterness and animosities ran alongs ide idealism and sacrifice. Families were broken up as soldiers departed. Civil liberties were curtailed as the government wielded unprecedented powers. Divisive issues, economic volatility and a rising death toll all threatened resolve. Finally, in the last weeks of the war, a devastating influenza pandemic arrived in New Zealand and extracted a deadly toll. ...Show more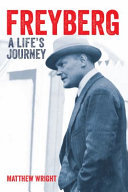 $45.00
NZD
Category: New Zealand Historical | Reading Level: near fine
In this fresh account of one of the 20th-century's great New Zealanders, Matthew Wright approaches Bernard Freyberg the man rather than the more widely known figure of a military leader. What took a humble immigrant child in Wellington to become a hero in two wars, friend to literary giants and politici ans, very private father and husband, and very public govenor-general? Freyberg: A Life's Journey is the most accessible biography on 'Tiny' Freyberg yet, with numerous black and white photos. ...Show more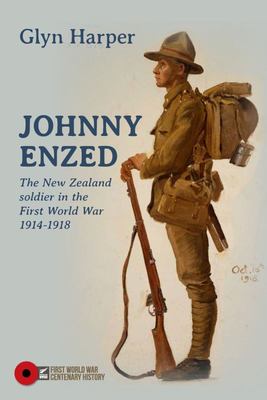 $24.99
NZD
$55.00
(54% off)
Category: New Zealand Historical | Series: First World War Centenary History Ser.
The New Zealand soldiers who left these shores to fight in the First World War represented one of the greatest collective endeavours in the nation's history. Over 100,000 men and women would embark for overseas service and almost 60,000 of them became casualties. For a small nation like New Zealand this was a tragedy on an unimagined scale. Using their personal testimony, this book reveals what these men experienced - the truth of their lives in battle, at rest, at their best and their worst. Through a comprehensive and sympathetic scrutiny of New Zealand soldiers' correspondence, diaries and memoirs, a compelling picture of the New Zealand soldier's war from general to private is revealed. This is not a campaign history of dry facts and detail. Rather, it examines minutely the everyday experience of trench life in all its shapes and forms. Diverse topics such as barbed wire, the use of the bayonet, gas attacks, rats, horses, food, communal singing, infectious diseases and much more feature in this riveting account of the New Zealand soldier in the First World War. It is the story of ordinary men thrust into the most extraordinary circumstances imaginable. Written in an accessible style aimed at the interested general reader, the book is the product of a substantial amount of research. The text is complemented by a range of maps, illustrations, graphs and diagrams. ...Show more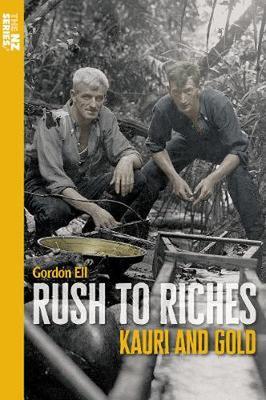 $29.99
NZD
Category: New Zealand Historical
Colonising New Zealand was as much of a search for wealth as an imperial venture. The rush to exploit the country's gold and kauri is a story of innovation and determination, as well as suspicion and thuggery. The rushes of both industries drew Maori and British, and also Americans, Australians, Dalmati ans and Chinese to these shores. They brought their various cultures and adapted technology to extract their desired riches - kauri timber and gum from forests and fields in the north, gold from the rivers and mountains mostly in the south. Rush to Riches: Kauri and Gold explains the history and processes of both these formative industries, along with characters that became famous and infamous as they toiled to become rich. Plentiful illustrations and information boxes show how these industries shaped our society and left their mark on our environment. ...Show more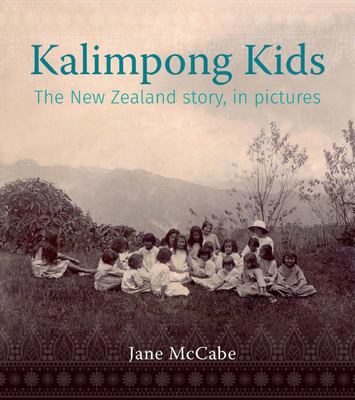 $35.00
NZD
Category: New Zealand Historical
In the early 20th century, 130 young Anglo-Indians were sent to New Zealand in an organised immigration scheme from Kalimpong, in the Darjeeling district of India. They were the mixed-race children of British tea planters and local women, and were placed as workers with New Zealand families from the Fa r North to Southland. Their settlement in New Zealand was the initiative of a Scottish Presbyterian missionary, the Rev Dr John Anderson Graham, who aimed to 'rescue' and provide a home and an education for children whose opportunities would have been limited in the country of their birth. Jane McCabe is the granddaughter of Lorna Peters, who arrived with a group from Kalimpong in 1921. Jane is one of many hundreds of descendants now spread throughout New Zealand. Most grew up with little or no knowledge of their parent's Indian heritage. The story of interracial relationships, institutionalisation - and the sense of abandonment that often resulted - was rarely spoken of. But since the 1980s increasing numbers have been researching their hidden histories. In the process, extraordinary personal stories and many fabulous photographs have come to light. Jane McCabe here tells this compelling and little-known New Zealand story, in pictures. ...Show more
$79.99
NZD
Category: New Zealand Historical
The author, Peter Savage, of Cust, has tried to let the people of the day speak through the written accounts of their time. The book is generously illustrated with sketches, photographs and maps, and readers will find a wealth of data on flourmill charges, shop inventories, railway fares and timetables, road freight charges, grain production and employment. The eighteen chapters describe a variety of historical aspects including Maori folklore, the squatters, cottage building, the Cust Mounted Rifles, a disastrous mill fire, branch railways, the Brackenfield Hunt, farm irrigation and the Cust Grand Prix motorcycle races. For Cust's Sake offers students and family historians the chance to find out how and where their ancestors lived, and discover the social conditions they experienced. ...Show more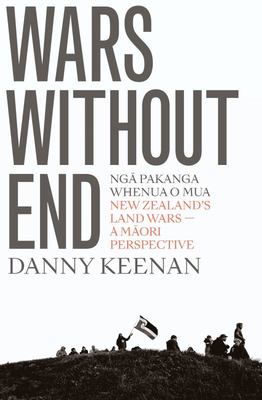 $40.00
NZD
Category: New Zealand Historical
From the earliest days of European settlement in New Zealand, Maori have struggled to hold on to their land. Tensions began early, arising from disputed land sales. When open conflict between Maori and Imperial forces broke out in the 1840s and 1860s, the struggles only intensified. For both sides, land was at the heart of the conflict, one that casts a long shadow over race relations in modern-day New Zealand. Wars Without End is the first book to approach this contentious subject from a Maori point of view, focusing on the Maori resolve to maintain possession of customary lands and explaining the subtleties of an ongoing and complex conflict. Written by senior Maori historian Danny Keenan, Wars Without End eloquently and powerfully describes the Maori reasons for fighting the Land Wars, placing them in the wider context of the Maori struggle to retain their sovereign estates. The Land Wars might have been quickly forgotten by Pakeha, but for Maori these longstanding struggles are wars without end. ...Show more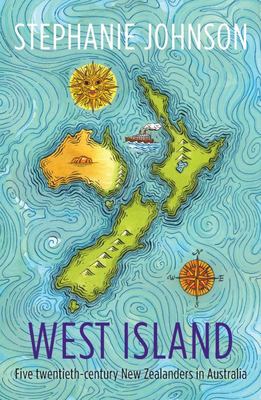 $39.99
NZD
Category: New Zealand Historical | Reading Level: very good
Five notable twentieth-century New Zealanders who made their lives in Australia are the subject of this fascinating biographical investigation by award-winning author Stephanie Johnson.Roland Wakelin, Dulcie Deamer, Jean Devanny, Douglas Stewart and Eric Baume had little in common in personality, procli vities and politics. Yet they all experienced fame and/or notoriety in the 'West Island' while being largely forgotten in their country of origin. They also occasionally crossed paths in the course of eventful lives.The works of painter Roland Wakelin place him as a founder of Australia's Modern Movement, while his modest and affable personality was the opposite of the stereotypical artist. Dulcie Deamer was a writer and libertine known for her leopardskin attire and associations with the larger-than-life characters of the Sydney bohemian set - including the 'Witch of Kings Cross', fellow New Zealander Rosaleen Norton. The forthright feminism and creative integrity of novelist Jean Devanny led to bitter battles with the same communist movement she devoted decades of her life to. Douglas Stewart was one of the most famous 'Australian' writers of his period. He was a long- term gatekeeper for Australian letters as the literary editor of the Bulletin, and then editor for publishers Angus and Robertson. Born into an unusual and unorthodox Jewish family, Eric Baume gained prominence in Australia as an early prototype of the modern- day 'shock jock' and at one stage one of the country's highest-earning media personalities and bestselling authors. A lifelong gambling addict, he died in debt.Stephanie Johnson restores these striking New Zealanders to our national narrative, engaging their life stories to illuminate the curious lacuna that exists at the heart of the complex relationship between the two nations.As a writer with strong connections to both countries, Johnson draws on her own experiences of life on both sides of 'the ditch' in her reflections on the trans-Tasman diaspora and the subtle differences and cultural divide that set apart the two countries. ...Show more