$65.00
NZD
$75.00
(13% off)
Category: New Zealand Pictorial | Reading Level: near fine
A stunning tribute to the grand homes built by New Zealand's pioneering pastoralists, Homesteads shares a remarkable legacy of this country's rural heritage. These houses are among some of the country's most iconic, many of them surrounded by equally notable gardens, and all still lived in today. Jane U ssher's evocative photographs capture the unique character and architectural diversity of each homestead, while Debra Millar explores the stories that have shaped these landmark rural properties through generations. Featured homesteads include Mount Peel Station, Longbeach Estate, Terrace Station, Surrey Hills and Blue Cliffs Station in Canterbury; Gwavas Garden and Oruawharo in Hawke's Bay; Merchiston Station and Pukemarama Station in Manawatu; Puketiti Station on the North Island's remote East Coast; and Kuriheka Estate in Otago. This is a book that showcases an extraordinary range of architecture, interiors and gardens, and brings the past into the present day. ...Show more

$24.99
NZD
$49.99
(50% off)
Category: New Zealand Pictorial
Native Birds of New Zealand is a photographic book of New Zealand native birds that will appeal to the casual bird-watcher as well as the ornithologist. Many books in the past have been aimed at the serious ornithologist, with illustrations designed to show distinct feather patterns but not to create an image that is also pleasing to the eye. The photographs in this book have been taken by David Hallett, one of New Zealand's leading wildlife photographers, who captures the beauty of New Zealand's native birds in their natural environment, from the subtropical north to the Sub-Antarctic Islands, and from the oceans to the alpine meadows of the Southern Alps. The text is kept short and avoids the in-depth academic material found in some of the very good reference books on the market. It does include all the interesting facts that set our native birds apart, presented in a short, concise format that makes the book ideal for browsing. With the advent of digital photography, many more birders are now equipping themselves with cameras as well as binoculars when they go into the field, creating an increasing awareness of wildlife photography. This trend, combined with the affection New Zealanders have for their native birds, makes Native Birds of New Zealand a book that will have widespread appeal. ...Show more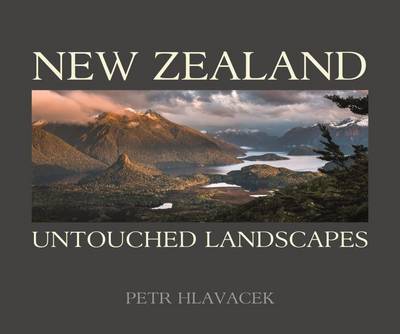 $19.99
NZD
Category: New Zealand Pictorial
New Zealand: Untouched Landscapes is a fresh and strikingly beautiful collection of landscape photographs that have been captured throughout the county by professional photographer, Petr Hlavacek. From our most iconic locations to harder-to-access and protected areas, New Zealand: Untouched Landscapes p resents the pristine and diverse landscapes of this country, often from a new perspective. Petr's photography is motivated by the opportunity to promote greater public awareness of our fragile landscapes, a landscape he is passionate about protecting. Petr Hlavacek is an important new talent among New Zealand landscape photographers. ...Show more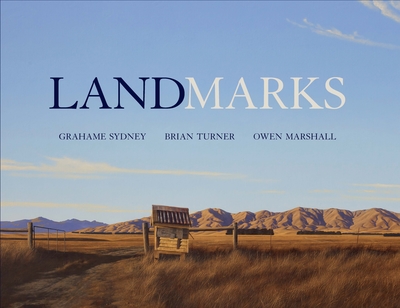 Landmarks
by Owen Marshall; Grahame Sydney; Brian Turner
$69.99
NZD
$75.00
(6% off)
Category: New Zealand Pictorial | Reading Level: near fine
A handsome, landmark book celebrating the work of three of our literary and artistic heavyweights. The complementary work of artist Grahame Sydney, fiction writer Owen Marshall and poet Brian Turner was first brought together in the hugely successful Timeless Land in 1995. Its pages showed their shared, deep connection to Central Otago, to its vast skies, its wide plains punctuated by jagged ranges, its unique colours and its dwarfing effect on the people who pass through it. Twenty-five years later, this lavish new volume from these three long-time friends showcases a rich selection of their subsequent work, including recently written, previously unpublished pieces. Through their own marks about the land and its people, be it in ink or paint, they offer a love song to the South Island, in particular Central Otago. ...Show more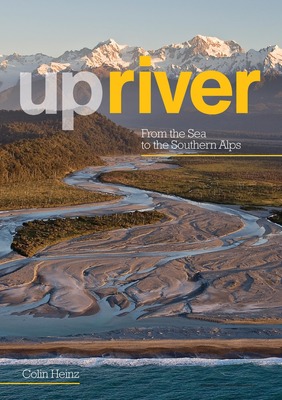 $49.99
NZD
Category: New Zealand Pictorial | Reading Level: near fine
Upriver will appeal to everyone who loves New Zealand's South Island/Te Waipounamu and wants to find out more about the formation of its diverse landscapes and the story of human settlement since the very first landings about eight centuries ago. It will also provide all the information needed by those wishing to retrace the author's footsteps, either in the easily accessible regions of the west or east coasts, or in the more challenging mountainous regions of the South Island/Te Waipounamu. An absorbing blend of trip descriptions laced with background notes about the meaning and significance of places that were encountered, it tells the story of the author's journeys to the principal sources of each of the 24 rivers that flow down to the sea from the Main Divide of the Southern Alps. Each of the 24 chapters in this book paints a full-length portrait of the water catchment areas of the 24 rivers that flow all the way down to the sea from the Main Divide of the Southern Alps/Kā Tiritiri o te Moana, including its highest peaks and lowest Main Divide passes. Those portraits fit together like the pieces of a jigsaw puzzle to form a comprehensive picture of this unique island. Safe backcountry trips require detailed knowledge of the terrain, situational awareness, teamwork, and contingency plans. The backcountry trips that are described in this book were spread over five decades, mainly in late summer-early autumn when weather conditions are usually more favourable. Only experienced, well-equipped parties should undertake them when they go further than river lowlands. ...Show more

$19.99
NZD
Category: New Zealand Pictorial
New Zealand: Eye on the Landscape is a new book of high-quality landscape photography aimed at the top end of the New Zealand pictorial book market. The distinguishing feature of this book is that the images used will not be the work of one photographer,but rather a collection of the best images from a wide range of landscape photographers. The inspiration for this concept has been the extraordinary work that is exhibited by members of the Photographic Society of New Zealand, the umbrella organisation for a wide range of photographic groups. The majority of photographs created by their members, who range from professional, semi-professional to keen amateur, is hardly seen and never published. The best of it, however, is of the highest quality and often provides a fresh and original view of a much-photographed country. The book will follow a standard format, with a focus on all of the main areas visited by tourists. The selection will be undertaken by publisher Robbie Burton and photographer Craig Potton, one of the most experienced photoediting partnerships in the New Zealand publishing industry. New Zealand: Eye on the Landscape will be a fresh and original pictorial book, with the highest standard of photography and production. ...Show more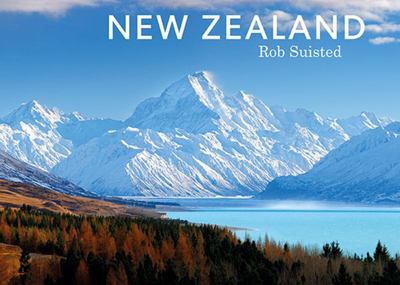 $19.99
NZD
Category: New Zealand Pictorial
Rob Suisted is one of New Zealand's most established and best known photographers, with 16 books published of his work and his photos visible in many different, high profile settings, including New Zealand Post postage stamps and New Zealand bank notes. This latest book, New Zealand is a tribute to the quality and depth of his landscape photography, a collection of his best work that reflects a lifetime of interest in, and deep concern for, the remarkable diversity of the New Zealand landscape. Beautifully produced in both large and small format, this book is testament to the skill and dedication of one of this country's most important landscape photographers. ...Show more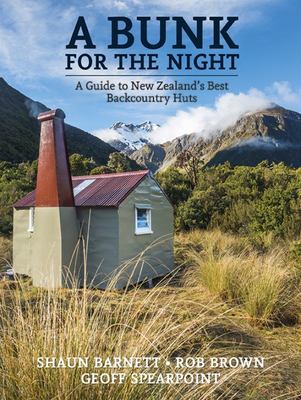 $49.99
NZD
Category: New Zealand Pictorial
New Zealand has a huge range of backcountry huts, most of which are available for public use. Some can sleep 80 people, while others are tiny two-bunk affairs with not even room to stand up in. They are located in our mountains, on the edges of our fiords, coastlines and lakes, beside rivers, in the bus h and on the open tops. Together they form an internationally unique network of backcountry shelter, and these huts, so often full of character and history, are destinations in their own right. A Bunk for the Night offers a guide to over 200 of the best of these huts to visit. This inspirational guide has been written by Shaun Barnett, Rob Brown and Geoff Spearpoint, the authors of the seminal, bestselling history of New Zealand's backcountry huts Shelter from the Storm, and this new book has been written as a companion volume. Featuring well-known tramping huts in the major mountain axis of the North Island, Tongariro and Egmont national parks, as well as the Southern Alps, Fiordland and Stewart Island, the authors have also scoured the country for other interesting huts in out-of-the-way places, such as those in the Bay of Islands, on Banks Peninsula, in the Whanganui hinterland, the Takitimu Mountains and the dry ranges of Marlborough. From the famous huts of our Great Walk tracks to the obscurity of bivs with names like 'Turkeys Nest' and 'Brass Monkey', this is a wonderful smorgasbord of must-visit huts, and an essential book for New Zealand's large tramping community. ...Show more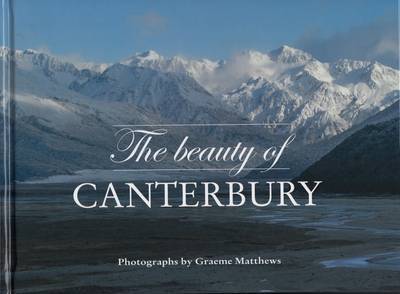 $39.99
NZD
Category: New Zealand Pictorial
Showing the scenic beauty of Canterbury from north to South including Christchurch city and Timaru.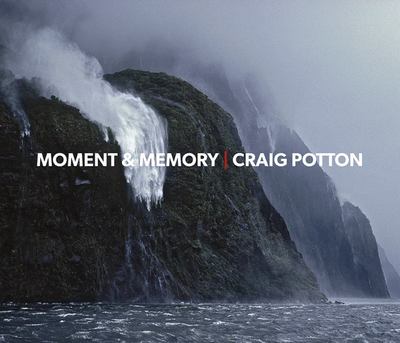 $79.99
NZD
Category: New Zealand Pictorial
Craig Potton rose to prominence as a photographer in the late 1980s, with a distinct and original view of the landscape of New Zealand. He has become one of New Zealand's most distinguished landscape photographers, famous for his moody, often dramatic images that signal a deeply felt connection with the wild places of New Zealand. This revised edition of Moment and Memory contains a collection of Craig's finest photographs, personally selected to give a unique view of the New Zealand wilderness. The images range from lush, intense forest interiors and sweeping seascapes to his famous brooding and powerful images of Milford Sound. The photographs are accompanied by a series of reflective essays and writings that offer insights into the impulses, influences and philosophies that underpin his life and approach to photography. Printed using the latest technology to give the most accurate reproduction of Craig's photographs, Moment and Memory is a significant book for those with an appreciation of fine photography and a love of New Zealand's landscape. ...Show more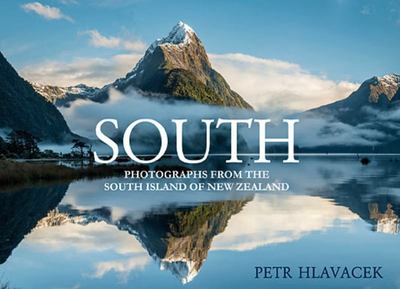 $19.99
NZD
Category: New Zealand Pictorial
Petr Hlavacek is a photographer with a strong affection for the landscape of New Zealand¿s South Island. Based at Franz Josef in South Westland, he has built an impressive reputation for his richly coloured and beautifully composed landscapes. In South, these photographs provide a compelling portrait of the diversity and magnificence of the South Island, covering all of the main tourist destinations, but often from a new perspective and always to the highest quality. Back by popular demand, this reprint features a fresh new cover. ...Show more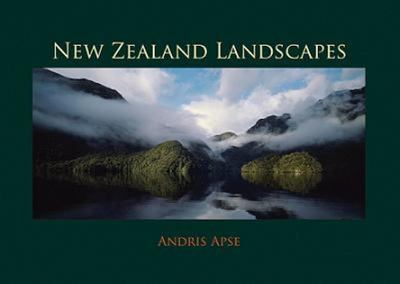 $19.99
NZD
Category: New Zealand Pictorial
This is a newly-introduced mini version of the revised Andris Apse New Zealand Landscapes - a pictorial photography book which has been revised and refreshed since its first publication in 1994. The book has been produced as a quality New Zealand pictorial memento.