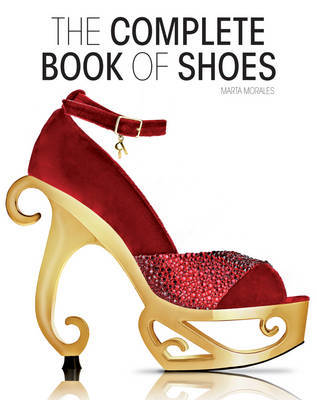 $39.99
NZD
$69.99
(42% off)
Category: Overstocks
There's something about shoes. Fashionable women will tell you that the shoes make the outfit and they could never have too many in their wardrobe. For them this book will be a very fashionable treat. The Complete Book of Shoes is an indulgent feast of footwear. It brings the fantasy and possibility of almost 300 extraordinary shoes to the shoe addict's wish list. The inventive designs and meticulous adornment are testament to the astonishing creativity and craftsmanship found at the highest levels of fashion. Each shoe is shown in a two-page spread. On one side is a page-filling colour photograph of the shoe up close to show the colour, texture and embellishment. Opposite is descriptive behind-the-scenes text about the shoe and the designer. The colourful presentation displays the footwear creations in all their glory; details vividly revealed to satisfy even the most enthusiastic admirer of shoes. The Complete Book of Shoes gives readers a guided tour through the world's fashion capitals, from Paris and London to Tokyo, New York and Rome, with stops at the ateliers of the world's most avant-garde shoe designers. These are the creations of Pons Quitana, Paco Gil, Victoria Spruce, Iris Morata, Cuple, Barbara Bui, BF Coleccion Europa, Caramelo, Chie Miraha, Ellen Ver Beek and many more. This exciting book is a practical and inspirational resource for both working and aspiring shoe designers as well as stylists and wardrobe professionals. For fashionistas and shoe lovers everywhere, no matter their shoe allowance, it is pure eye candy. ...Show more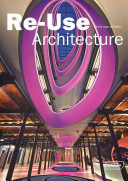 $39.99
NZD
$130.00
(69% off)
Category: Overstocks | Series: Architecture in Focus Ser.
Economic and societal transitions have left many buildings redundant and numerous structures are waiting to be put to new uses. Due in part to an increasing awareness of ecological issues, but mainly thanks to the esteem currently enjoyed by any sort of historic building fabric, unused structures are no w examined to determine what kind of new use might be suitable. Buildings are therefore emerging with layers superimposed on top of one another: the original function usually still provides the scale and structure, into which a new matrix of utilization is installed. This volume presents unique projects that see churches transformed into restaurants, barns into houses, apartments into offices and multi-storey car parks into apartments, but also large-scale conversions, such as the remodelling of an entire port into a new city district with a vast functional diversity. From the contents: Before: Market Hall, Frankfurt, Germany - Now: European Central Bank (Coop Himmelb(l)au) Before: Power Station, London, UK - Now: Tate Modern (Herzog und de Meuron) Before: School, Southwark, UK - Now: Siobhan Davies Dance Company (Sarah Wigglesworth) Before: Factory, Kiev, Ukraine - Now: LOreal Headquarters, Kiev, Ukraine (m2r) Before: Church, Maastrict, Netherlands - Now: Selexyz Dominicanen Bookstore (Merkx + Girod) ...Show more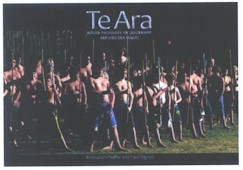 $12.99
NZD
$19.99
(35% off)
Category: Overstocks
From one of the leading Maori scholars of his generation and one of our greatest photographers comes this beautifully illustrated work that serves as a fine overview of leadership and challenges for Maori today. After a general introduction to Maori history, Te Ara focuses on the stories of iwi in five regions - Hokianga, Peowhairangi (Bay of Islands) Tamaki Makaurau (Auckland), Waiariki (Rotorua-Taupo) and Murihiku (Otago-Southland). This trilingual publication - in Maori, English and German - will be of value for general readers, visitors, students of Maori and exhibition goers. ...Show more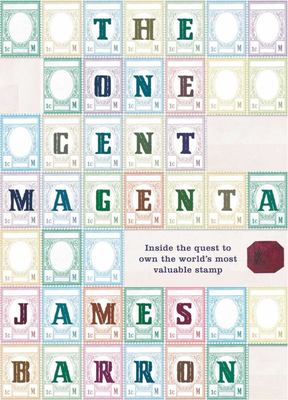 $15.99
NZD
$28.99
(44% off)
Category: Overstocks
When it was issued in 1856, it cost a penny. In 2014, this tiny square of faded red paper known as the one-cent magenta sold at Sotheby's for nearly $US9.5 million, the highest amount ever paid for a postage stamp at auction. Through the stories of the eccentric characters who have bought, owned and sol d this stamp, The One-Cent Magenta weaves a fascinating tale of obsession to own a treasure that no one else can have. One-cent magentas were provisional stamps, printed in British Guiana when a shipment of official stamps from London failed to arrive. They were intended for periodicals, and most were thrown out. But one stamp survived. It has had only nine owners since a 12-year-old Scottish boy discovered it in 1873 (and sold it for what would be $17 today). Later owners included a fabulously wealthy Frenchman who hid the stamp from view - even King George V of England couldn't get a peek - a businessman who travelled with the stamp in a briefcase he handcuffed to his wrist; and John E. du Pont, heir to the chemical fortune, who died while serving a thirty-year sentence for the murder of Olympic wrestler Dave Schultz. ...Show more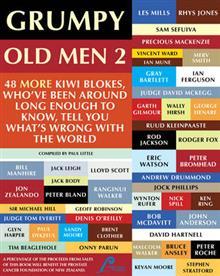 $19.99
NZD
$29.99
(33% off)
Category: Overstocks | Reading Level: Very Good
What do ... John Anderson, Bruce Ansley, Gray Bartlett, Tim Beaglehole, Peter Bland, Jack Body, Peter Bromhead, Brent Clothier, Andrew Drummond, Paul Dykzeul, Tom Everitt, Ian Ferguson, Rodger Fox, Garth Gilmour, Glyn Harper, David Hartnell, George Henare, Sir Michael Hill, Wally Hirsh, Rod Jackson, Rhy s Jones, Ruud Kleinpaste, Jack Leigh, Bob McDavitt, David McKegg, Precious Mackenzie, Bill Manhire, Les Mills, Kevan Moore, Sandy Moore, Ian Mune, Denis O'Reilly, Onny Parun, Jock Phillips, Ken Ring, Geoff Robinson, Peter Roche, Wynton Rufer, Lloyd Scott, Sam Sefuiva, Merv Smith, Nick Spill, Stephen Stratford, Malcolm Walker, Ranginui Walker, Vincent Ward, Eric Watson, and Jon Zealando... have in common? They're all irate about something, sounding off on topics from punctuation to politics, impertinence to impotence and many more, in the sequel to the popular Grumpy Old Men. These grumps are even more controversial, hard-hitting, funny and just plain grumpy than the last lot. ...Show more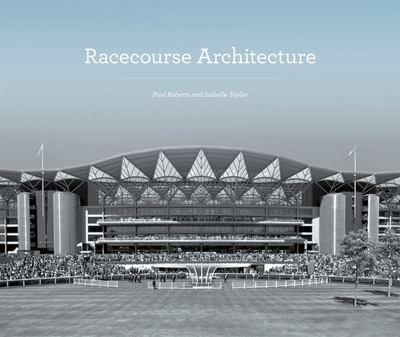 $75.00
NZD
$119.99
(37% off)
Category: Overstocks | Reading Level: very good
Two hundred and fifty years ago, a young architect by the name of John Carr began a glittering career by designing a grandstand at York Racecourse in England. This was not merely York's first grandstand, nor was it only the first grandstand of any thoroughbred racecourse, but in the modern sense of the building type it was the first grandstand of any sports discipline anywhere in the world. The architecture of thoroughbred racecourses has seldom been featured in the chronicles of sporting architecture or in the plentiful literature about racing. Racecourse Architecture sets out to redress this neglect. Racecourses are the stage upon which the drama of the thoroughbred is played out, and their buildings are the scenery. The book charts the hitherto untold story of the grandstands, clubhouses, saddling sheds, totalisators and other associated structures that evoke in bricks and mortar the rich history of thoroughbred racing from across the world. ...Show more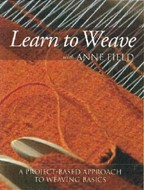 $19.99
NZD
$45.00
(55% off)
Category: Overstocks
Master the basics of weaving with internationally acclaimed weaver and spinner Anne Field. Taking a project-based approach and with a well-founded understanding of the complexities of her craft, Anne Field deftly guides learners through the essential weaving techniques.  Basic information on types of l ooms and what each is best suited for, how to thread or warp the loom and getting underway is followed by step-by-step instructions for 11 projects, including practical table runners, mats and cushion covers, wearable wraps, scarves and a reversible jacket, through to a decorative wall hanging. Photographs and specially commissioned drawings throughout illustrate the loom and its working parts as well as each step in the weaving process, providing valuable additional guidance.  There is also advice on yarn types and using computer-generated weaving drafts. ...Show more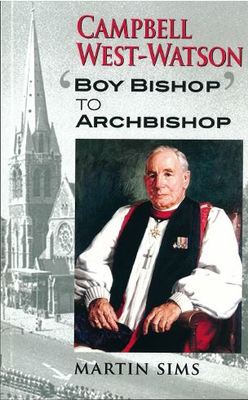 $14.99
NZD
$34.99
(57% off)
Category: Overstocks
A biography of Campbell West-Watson, Anglican Bishop of Christchurch (1926-51) and Archbishop of New Zealand (1940-51). Details his work in the Ecumenical Movement and the Pacific ministry.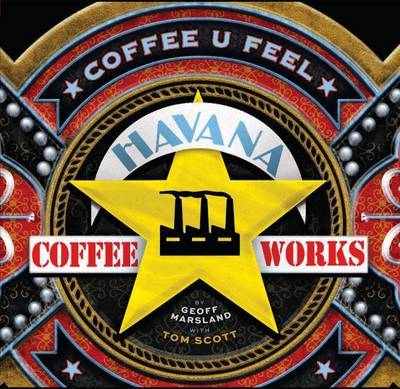 $24.99
NZD
$50.00
(50% off)
Category: Overstocks
Havana Coffee is a New Zeland institution. In the last twenty five years, Geoff Marsland and Tim Rose have built a business, a brand and several ways of life around late-night coffee houses, importing Cuban coffee, setting up plantations in the Pacific and bringing Coffee U Feel to the people.The Havana Coffee Story is a biography of a home-grown business success, from its beginnings in Cuba Street, Wellington to its current coffee empire status. A visual symphony of cars, cigars, cafes and coffee roasters. It is also a social history of Cuba Street and Wellington over the last three decades, with larger-than-life personalities, guts, determination and turf wars. ...Show more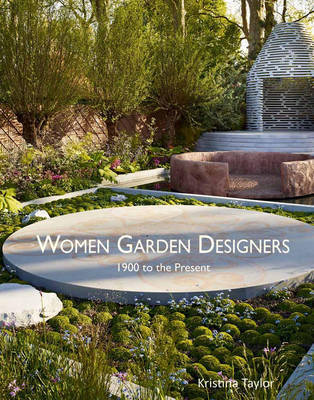 $79.99
NZD
$139.99
(42% off)
Category: Overstocks
Women Garden Designers presents twenty-seven of the most important and influential women garden designers and their gardens from around the world, showing both their finest commissions as well as the gardens they designed for themselves, in their own space. The carefully researched text examines their i nfluences and their legacy to garden design. Beginning with the remarkable Gertrude Jekyll and Beatrix Farrand, who were working simultaneously, though on different sides of the Atlantic, the book then moves on into the 20th century, featuring international designers as diverse as Florence Yoch - who created gardens for film sets and for glamorous Hollywood homes - and Vita Sackville-West - whose regular gardening column in the Observer, along with her own garden at Sissinghurst, influenced those in Britain. In Australia, Edna Walling supplemented her income from her practice with regular articles in life-style magazines. Increasingly with picture-led articles, designers found a way to publicise and advertise their work, thus gaining new clients in emancipated women who were in a position to place their own commissions.Women designers were more likely and quicker to embrace the ecological garden movement particularly in Germany and Sweden in the middle of the 20th century. They are represented by Herta Hammerbacher and Rosemary Weisse, who created the glorious perennial plantings in Munich's West Park and Ulla Bodorff in Sweden, as well as Isabelle Greene in California with her dry native plantings. The modern movement includes Monica Gora and Topher Delaney, for whom spirituality and landscape as works of art are important. The more conventional structured approach is represented by Penelope Hobhouse and Rosemary Verey, who began creating gardens later in their lives, following motherhood. Haruko Seki from Japan and Isabel du Prat from Brazil express their own special cultural qualities in their trans-global practices. ...Show more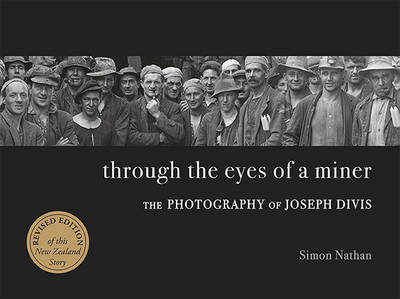 $19.99
NZD
$39.99
(50% off)
Category: Overstocks
Czech miner, Joseph Divis, photographed life in New Zealand mining towns Blackball, Waiuta and Waihi, where he lived and worked between 1909 and 1935. Although something of an outsider, Divis loved this country. When he died in 1967 he was one of the last inhabitants of the ghost town of Waiuta, site of one of the richest gold-bearing quartz reefs in New Zealand. Divis used a magnesium flash to take some of the few high-quality photographs that exist of an underground gold mine and the way miners worked using only the light of a candle. But as well he recorded mining town life in Waiuta - family celebrations, processing the ore, school activities, the 1931 jubilee, and union meetings. Thanks to his graphic and sensitive work, we have an extraordinary record of the isolated and often dangerous life in some of our frontier communities - above the ground and deep beneath it - seen through the eyes of a miner. ...Show more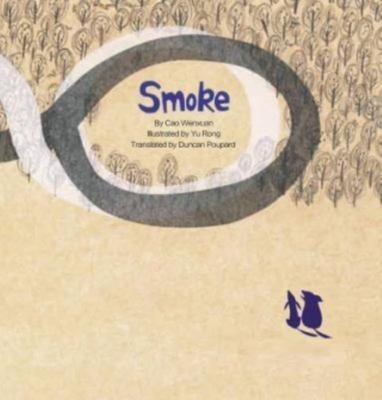 Smoke
by Cao Wenxuan
$14.99
NZD
$22.99
(34% off)
Category: Overstocks
In poetic language, this book tells a story about understanding and tolerance. Mr Pang lives on the east side of the river and Mr Shou lives on the west. They argue over trivial things and forbid their children to play with each other, and in turn, even the children stop their dogs playing with each oth er. They are always fighting over something until one morning, when the two families are cooking breakfast. The family on the east side of the river is using wet firewood, giving off black smoke, while the family on the east side is using dried firewood, giving off white smoke. The black smoke and white smoke float gently up into the air towards each other...and things start to change... Cao Wenxuan is the Winner of Hans Christian Andersen Award. ...Show more