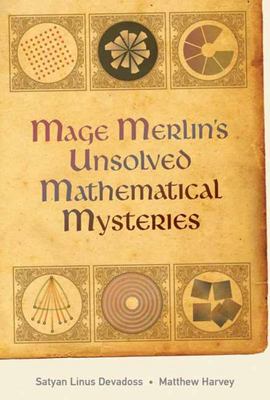 $48.00
NZD
Category: Philosophy
Sixteen of today's greatest unsolved mathematical puzzles in a story-driven, illustrated volume that invites readers to peek over the edge of the unknown. Most people think of mathematics as a set of useful tools designed to answer analytical questions, beginning with simple arithmetic and ending with advanced calculus. But, as Mage Merlin's Unsolved Mathematical Mysteries shows, mathematics is filled with intriguing mysteries that take us to the edge of the unknown. This richly illustrated, story-driven volume presents sixteen of today's greatest unsolved mathematical puzzles, all understandable by anyone with elementary math skills. These intriguing mysteries are presented to readers as puzzles that have time-traveled from Camelot, preserved in the notebook of Merlin, the wise magician in King Arthur's court. Our guide is Mage Maryam (named in honor of the brilliant young mathematician, the late Maryam Mirzakhani), a distant descendant of Merlin. Maryam introduces the mysteries--each of which is presented across two beautifully illustrated pages--and provides mathematical and historical context afterward. We find Merlin confronting mathematical puzzles involving tinker toys (a present for Camelot's princesses from the sorceress Morgana), cake-slicing at a festival, Lancelot's labyrinth, a vault for the Holy Grail, and more. Each mystery is a sword awaiting removal from its stone, capturing the beauty and power of mathematics. ...Show more
$55.00
NZD
Category: Philosophy
The year is 1919. Walter Benjamin flees his overbearing father to scrape a living as a jobbing critic. Ludwig Wittgenstein signs away his inheritance to teach schoolchildren in a provincial Austrian village, seeking spiritual clarity. Martin Heidegger renounces his faith and align his fortunes with the phenomenological school of Edmund Husserl. Ernst Cassirer sketches a new schema of human culture at the back of a cramped Berlin tram. The stage is set for a great intellectual drama, which will unfold over the next decade. The lives and thought of this quartet will converge and intertwine as each gains world historical significance, between them remaking philosophy. Time of the Magicians tells the story of this revolution in Western thought through the remarkable and turbulent lives of its four protagonists, showing philosophy not gifted from on high but worked out in the mess of everyday life, and illuminating with rare clarity their ideas. ...Show more
$26.00
NZD
Category: Philosophy
SHORTLISTED FOR THE PHYSICS WORLD BOOK OF THE YEAR 2019 'One of the deepest and most original thinkers of his generation of cognitive scientists. His startling argument has implications for philosophy, science, and how we understand the world around us' Steven Pinker 'Is reality virtual? It's a question made even more interesting by this book' Barbara Kiser, Nature Do we see the world as it truly is? In The Case Against Reality, pioneering cognitive scientist Donald Hoffman says no? we see what we need in order to survive. Our visual perceptions are not a window onto reality, Hoffman shows us, but instead are interfaces constructed by natural selection. The objects we see around us are not unlike the file icons on our computer desktops: while shaped like a small folder on our screens, the files themselves are made of a series of ones and zeros - too complex for most of us to understand. In a similar way, Hoffman argues, evolution has shaped our perceptions into simplistic illusions to help us navigate the world around us. Yet now these illusions can be manipulated by advertising and design. Drawing on thirty years of Hoffman's own influential research, as well as evolutionary biology, game theory, neuroscience, and philosophy, The Case Against Reality makes the mind-bending yet utterly convincing case that the world is nothing like what we see through our eyes. ...Show more
Utopia - Hardcover
by Thomas More; Dominic Baker-Smith (Translator)
$30.00
NZD
Category: Philosophy | Series: Penguin Pocket Hardbacks Ser.
Utopia (Libellus vere aureus, nec minus salutaris quam festivus, de optimo rei publicae statu deque nova insula Utopia) is a work of fiction and socio-political satire by Thomas More (1478-1535) published in 1516 in Latin. The book is a frame narrative primarily depicting a fictional island society and its religious, social and political customs. Many aspects of More's description of Utopia are reminiscent of life in monasteries. Utopia was begun while More was an envoy in the Low Countries in May 1515. More started by writing the introduction and the description of the society which would become the second half of the work and on his return to England he wrote the "dialogue of counsel", completing the work in 1516. In the same year, it was printed in Leuven under Erasmus's editorship and after revisions by More it was printed in Basel in November 1518. It was not until 1551, sixteen years after More's execution, that it was first published in England as an English translation by Ralph Robinson. Gilbert Burnet's translation of 1684 is probably the most commonly cited version. The work seems to have been popular, if misunderstood: the introduction of More's Epigrams of 1518 mentions a man who did not regard More as a good writer. The eponymous title Utopia has since eclipsed More's original story and the term is now commonly used to describe an idyllic, imaginary society. Although he may not have directly founded the contemporary notion of what has since become known as Utopian and dystopian fiction, More certainly popularised the idea of imagined parallel realities, and some of the early works which owe a debt to Utopia must include The City of the Sun by Tommaso Campanella, Description of the Republic of Christianopolis by Johannes Valentinus Andreae, New Atlantis by Francis Bacon and Candide by Voltaire. The politics of Utopia have been seen as influential to the ideas of Anabaptism and communism. citation needed] While utopian socialism was used to describe th ...Show more
$30.00
NZD
Category: Philosophy
What does it mean to live wisely and well in the twenty-first century? And how should we go about doing it? These are the most important questions to ask ourselves and the ones we most often avoid dealing with. This insightful, witty and generous book reveals one simple answer to the question of a good life- emotional intelligence. Emotional intelligence will not make you into a perfect person. It will not save you from moments of self-doubt, frustration or lost temper. Instead it will allow you to understand that these moments are completely normal, completely human, and that there is no such thing as perfect. There is only good enough - and that really is good enough. ...Show more
$30.00
NZD
Category: Philosophy
The first authoritative and accessible single-volume history of philosophy to cover both Western and Eastern traditions, from one of the world's most eminent thinkers The story of philosophy is an epic tale, spanning civilizations and continents. It explores some of the most creative minds in history. But not since the long-popular classic Bertrand Russell's A History of Western Philosophy, published in 1945, has there been a comprehensive and entertaining single-volume history of this great, intellectual, world-shaping journey. With characteristic clarity and elegance, A. C. Grayling takes the reader from the worldviews and moralities before the age of the Buddha, Confucius, and Socrates through Christianity's capture of the European mind, from the Renaissance and Enlightenment on to Mill, Nietzsche, Sartre and, finally, philosophy today. Bringing together these many threads that all too often run parallel, he surveys in tandem the great philosophical traditions of India, China and the Persian-Arabic world. Perfect for students and revelatory to enthusiasts of philosophy, Grayling's narrative dramatizes the interchange between and within eras and epochs, asking what we have learned, but also what progress is still to be made. Destined to be his magnum opus, and astonishing in its range and accessibility, this is a landmark work. ...Show more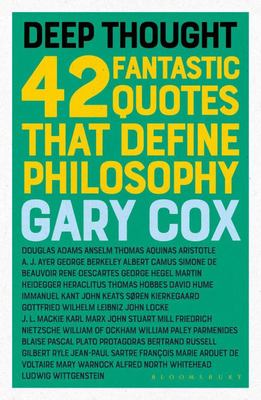 $21.99
NZD
Category: Philosophy
Gary Cox guides us through 42 of the most misunderstood, misquoted, provocative and significant quotes in the history of philosophy providing a witty and compelling commentary along the way. This entertaining and illuminating collection of quotes doesn't merely list who said what and when, it explores w ho each philosopher is and what he or she really meant when they said what they said. Viewing each quote as a philosophical thesis in itself, Cox probes the writings of everyone from Douglas Adams to A.J. Ayer and Thomas Aquinas to Karl Marx. This is a philosophical journey through history, culture and writing to bring us to a deeper understanding of why we think the way we do. As Douglas Adams points out, if there is no final answer to the question, 'What is the meaning of life?', '42' is as good or bad an answer as any other. Here Cox shows that 42 quotes might be even better! ...Show more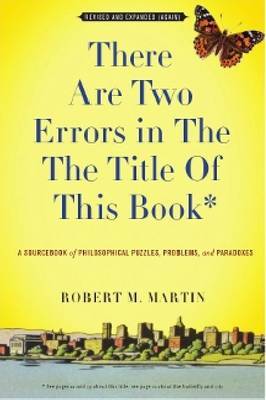 $39.99
NZD
Category: Philosophy
Why was Sartre afraid of lobsters? What makes art great? Are the jokes in Kant's Critique of Judgment funny? Does philosophy actually make philosophers wiser? As this book richly and entertainingly demonstrates, philosophy is as much the search for the right questions as it is a search for the right ans wers. Robert M. Martin introduces the reader to profound philosophical puzzles and paradoxes, and brings in surprising anecdotes from the history of philosophy, in this irreverent and seriously funny book. ...Show more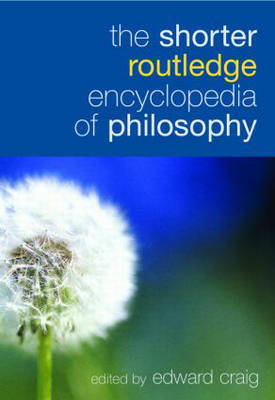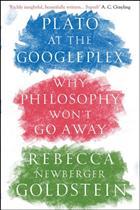 $39.99
NZD
Category: Philosophy
Imagine that Plato came to life in the twenty-first century and embarked on a multi-city speaking tour. How would he mediate a debate between a Freudian psychoanalyst and a 'tiger mum' on how to raise the perfect child? How would he handle the host of a right-wing news program who denies there can be mo rality without religion? What would Plato make of Google, and of the idea that knowledge can be crowdsourced rather than reasoned out by experts? Plato at the Googleplex is acclaimed thinker Rebecca Newberger Goldstein's dazzling investigation of these conundra. With a philosopher's depth and erudition and a novelist's imagination and wit, Goldstein probes the deepest issues confronting us by allowing us to eavesdrop on Plato as he takes on the modern world; it is a stunningly original plunge into the drama of philosophy, revealing its hidden role in today's debates on religion, morality, politics and science. ...Show more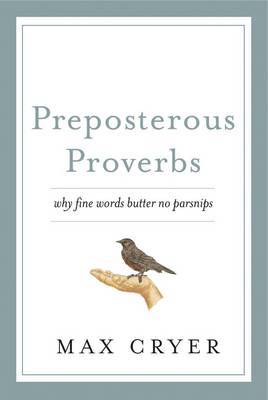 $29.99
NZD
Category: Philosophy | Reading Level: very good
From our earliest years we have heard proverbs, and many of them are repeated without much thought. Yes, 'birds of a feather flock together' and 'absence makes the heart grow fonder', but these sayings are so familiar that we are scarcely aware they are proverbs. It has been so for thousands of years, i n every culture. It is only when someone like Max Cryer takes the time to look at them that we can see how these 'pearls of wisdom' have played such a key role in the moral guidance of every society. Sometimes the wisdom is distinctly odd, sometimes it has become outdated, and sometimes it is simply contradictory. After all, do 'many hands make light work or do 'too many cooks spoil the broth'? You can't really have it both ways. In PREPOSTEROUS PROVERBS, Max Cryer looks at a vast array of proverbs from around the world. Proverbs on birth, food, women and love rub shoulders with others on money, animals, sin and death. He has chosen some of the most interesting and perplexing, and with his characteristic wry wit he analyses their meaning and truth. A great book to dip into, Preposterous Proverbs will take you from Greece ('A thousand men cannot undress a naked man') and China ('A dry finger cannot pick up salt') to Japan ('Fools and scissors must be carefully handled') and India ('A fat spouse is a quilt for the winter'). ...Show more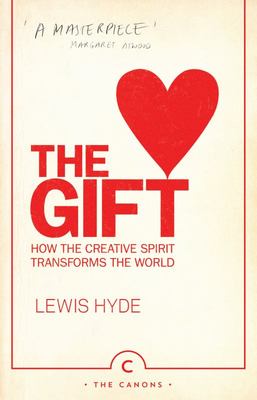 $29.99
NZD
Category: Philosophy | Series: Canons
The Gift brilliantly argues for the importance of creativity in our increasingly money-driven society. Reaching deep into literature, anthropology and psychology Lewis Hyde's modern masterpiece has at its heart the simple and important idea that a 'gift' can inspire and change our lives.